Senior Accounting Manager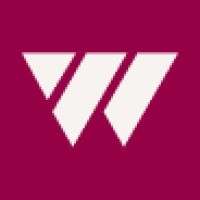 Wingspan
Accounting & Finance
New York, NY, USA
Posted on Wednesday, November 15, 2023
Who We Are:
In today's economy, an increasing number of workers are choosing to freelance. By 2027, half the U.S. workforce will be independent contractors. Yet there is no system of record for this vast self-employed community and the legions of businesses that increasingly rely on it. A new paradigm is needed to accommodate the future of work that is suddenly no longer in the future. That is what Wingspan is building.
Wingspan is the first payroll platform designed specifically for independent contractors and their businesses. We make onboarding, payments, and compliance easy for flexible workforces of all sizes. Whether you're a one-person business or a large enterprise, Wingspan has you covered.
We're a Series A startup based in NYC with backing from some of the best VCs and operators around, including Andreessen Horowitz (a16z) and the CEOs and founders of Warby Parker, Harry's, Allbirds, Invision, and Flatiron Health.
Now we're hiring for you: an ambitious individual ready to help build, design, and take us to the next level.
Are you ready to be part of a team redefining the future of work? Apply now!
Impact of the Role:
Money is core to business, and we are looking for a talented individual who is excited about bringing our financial operations infrastructure to the next level to facilitate scalable growth
The Senior Accounting Manager role is about anticipating for, planning for and enabling rapid growth of our overall business and organization. You will be playing a pivotal role in enabling Wingspan to deliver on our growth.
This role will be based in New York City and will have a hybrid work model that consists of a combination of onsite and remote work expectations. This model is designed to provide our employees with an optimal balance between in-person collaboration and the convenience of remote work. We believe this approach fosters a more productive and engaging work environment while supporting our commitment to employee well-being and work-life balance.
Please note that the specific onsite and remote work schedule will be established based on the requirements of the role and the needs of the organization, and remain subject to Company discretion. The Company reserves the right to modify its in-person and remote work policies and expectations.
What you'll do:
Build and maintain best in class processes; help streamline month-close process via automation, identifying efficiencies and standardization
Prepare account reconciliations and supporting schedules for journal entries
Manage company spend and expenses
Establish and lead treasury strategies + processes
Review contracts to identify non-standard terms, document impact and ensure terms are appropriately operationalized
Work cross functionally across all team to ensure a strong culture of data automation and reporting excellence, as well as new product offering implementation
Resolve day-to-day and complex accounting issues
Operate in a fast-paced environment and demonstrate project management skills
Qualifications:
Strong written and verbal communication skills, including ability to understand and articulate multiple points of view
Experience in a fintech or payments business is a plus
Experience with QuickBooks preferred (NetSuite a bonus)
CPA preferred/desired
Requirements:
Bachelor's degree in accounting or finance
7+ years of experience, public accounting a plus
Ability to work independently and as part of a team
High proficiency in Microsoft Excel
Strong technical knowledge of US GAAP
Must be authorized to work in the United States. At this time we are unable to transfer or sponsor visas
Compensation
At Wingspan, we pride ourselves on offering a competitive and comprehensive compensation package that reflects our commitment to attracting top talent. The annual base salary for this role ranges from $140,000- $175,000, and is accompanied by a target equity package and an extensive suite of benefits, including medical, dental, and vision insurance. All figures cited are in USD and pertain to workers located in the United States.
We understand that each candidate brings a unique combination of skills, experience, and qualifications to the table, which is why we tailor our compensation packages based on factors such as expertise, years of experience, certifications, and other factors.
Join us in our mission to innovate and excel, knowing that you will be valued and recognized for your job-related knowledge, skills, and experience. Our comprehensive benefits and rewards are designed to help you thrive both professionally and personally, as we work together to shape the future of our industry.
Benefits & Perks:
Unlimited vacation
Competitive stock option package
$300 one-time WFH stipend
Medical, dental, and vision benefits
Top of the line 14" Macbook Pro
Travel stipend for team off-sites
**We appreciate candidates who are open and honest about what they're looking for so we can ensure it's a fit on both sides.**
Wingspan does not accept agency-provided resumes from recruitment firms we do not partner with, and any unsolicited resumes sent to our job-related emails or staff will not result in charges to Wingspan.
At Wingspan, we are an equal opportunity employer passionately dedicated to fostering a diverse and inclusive workplace. We wholeheartedly believe that embracing diversity of perspectives and backgrounds is essential to building the best products and providing delightful experiences for our users and team members. We are proud to maintain an environment free from discrimination, retaliation, and harassment.
All qualified applicants will receive consideration for employment without regard to race, color, religion, sex, sexual orientation, gender identity, national origin, age, ancestry, ethnicity, marital status, pregnancy, disability, genetic information, protected veteran status, or any other characteristic protected by law or ordinance. As we strive for excellence, we are committed to ensuring fair employment practices and business dealings and rejecting any form of discrimination or retaliation. These protections and commitments extend to all management practices and decisions, including recruitment and hiring, appraisal systems, promotions, training, and career development programs. Consistent with these obligations, Wingspan also provides reasonable accommodations to employees and applicants with disabilities and for sincerely held religious beliefs, observances, and practices.
If you would like to request an accommodation as part of the application process, please contact [Clifton Jadoo at cliffj@wingspan.app].
Join us in our mission to create a company and products we love, as we celebrate our diverse workforce and promote an inclusive work environment that drives innovation and success.