Senior Associate, Fraud Strategy & Analytics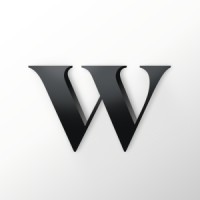 Wealthsimple
Accounting & Finance, Data Science
Canada
Posted on Friday, November 3, 2023
Your career is an investment that grows over time!
Wealthsimple is on a mission to help everyone achieve financial freedom by reimagining what it means to manage your money. Using smart technology, we take financial services that are often confusing, opaque and expensive and make them transparent and low-cost for everyone. We're the largest fintech company in Canada, with over 3 million users who trust us with more than $20 billion in assets.
Our teams ship often and make an impact with groundbreaking ideas. We're looking for talented people who keep it simple and value collaboration and humility as we continue to create inclusive and high-performing teams where people can be inspired to do their best work.
About the Team
The Fraud team is responsible for enabling Wealthsimple to grow safely. We aim to balance fraud risk and client experience: our mission is to minimize losses while creating seamless experiences. Our goal is to use data and analytics to make every decision a rational one.
A typical week in this role would be solving ambiguous problems in a fast paced environment that prioritizes shipping and iterating new features for our clients. Our Fraud team is staffed with software developers, product managers, and data scientists and we need a dynamic problem-solver who can collaborate with these teams to deliver on business cases, real-time fraud defenses, financial modeling, data visualization and ML decision thresholds.
Our team is at the forefront of every new feature launch, and you will get the opportunity to collaborate with product, technology, and risk while seeing your work creating big impacts to the business. Your strategies will be responsible for the mitigation of millions of dollars of attempted fraud annually, while protecting the financial security of over 3 million clients.
In this role, you'll have the opportunity to:
Build data-driven business cases around fraud strategies to manage the risk on new & existing products
Partner with Data Science, Product, and Software Development teams to bring your ideas to market
Create metrics & visualizations to monitor account activity, applying judgment skills to uncover anomalous patterns
Share fraud trends and performance with leadership team
Apply financial modeling to estimate the fraud loss impact of new feature launches
Develop grounded decision thresholds using ML based risk scores
We're looking for someone who:
Has strong data skills with applied experience in a risk function like Fraud or Credit
Is experienced using SQL to conduct quantitative analysis, and synthesizing results into actionable proposals
Can develop and communicate stories to both technical and non-technical stakeholders
Is able to internalize and weigh information to come to balanced decisions
Is intellectually curious and passionate about their work
Nice to have:
Experience working with card processing systems like TSYS
Experience working with data visualization softwares such as Tableau, Looker, PowerBI, etc
Experience working with databases like Snowflake, Redshift, MySQL
Why Wealthsimple?
🤑 Competitive Salary with top-tier health benefits and life insurance
📈 Retirement savings matching plan using Wealthsimple Work
🌴 20 vacation days per year and unlimited sick and mental health days
📚 Up to $1500 per year towards wellness and professional development budgets respectively
🛫 90 days away program: Employees can work internationally in eligible countries for up to 90 days per calendar year
🌎 A wide variety of peer and company-led Employee Resource Groups (ie. Rainbow, Women of Wealthsimple, Black @ WS)
💖 Company-wide wellness days off scheduled throughout the year
We're a remote-first team, with over 1000 employees coast to coast in North America. Be a part of our Canadian success story and help shape the financial future of millions — join us!
DEI Statement
At Wealthsimple, we are building products for a diverse world and we need a diverse team to do that successfully. We strongly encourage applications from everyone regardless of race, religion, colour, national origin, gender, sexual orientation, age, marital status, or disability status.
Accessibility Statement
Wealthsimple provides an accessible candidate experience. If you need any accommodations or adjustments throughout the interview process and beyond, please let us know, and we will work with you to provide the necessary support and make reasonable accommodations to facilitate your participation. We are continuously working to improve our accessibility practices and welcome any feedback or suggestions on how we can better accommodate candidates with accessibility needs.