Senior User Researcher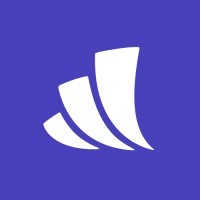 Wealthfront
Palo Alto, CA, USA · Remote
Posted on Saturday, March 18, 2023
Why we're searching for a Senior User Researcher.
At Wealthfront, we're on a mission to build a financial system that favors people, not institutions. Achieving this monumental mission requires us to deeply understand our current and future clients, as they save and invest with us. Financial technology involves some of the most complex research questions in our field, pertaining to areas like trust, motivation, and elaborate decision-making processes. This is why we're looking for an incredible researcher to join us!
What do we offer you?
As a Senior User Researcher at Wealthfront, you'll immediately take on meaningful, client-facing research projects that will have a lasting impact on the product experience and our business. You'll have end-to-end ownership of the research process, from designing studies to delivering insights, all while collaborating with other researchers and cross-functionally with best-in-class product managers, designers, content strategists and more. And, you'll join a talented team of Wealthfront researchers where you'll get ample opportunities for leadership and mentorship.
If you join us, you will:
Lead impactful, meaningful end-to-end research projects, across Wealthfront's products, and the entire client journey.
Partner with cross-functional teammates from design, product, data science, marketing, and engineering to identify, plan, and execute tactical and foundational research.
Represent our current and potential clients' experiences by conveying insights in crisp, clear, and actionable ways.
Help our team continuously identify and learn about current and potential opportunities to better serve our clients, inspire product strategy, and encourage design iteration.
Experiment with innovative ways to shed new light on client experiences to help inform business decisions.
Participate in all product team and design team activities, mentor team members, and champion the team's work across Wealthfront.
Learn about financial technology, investing, research, design, and so much more!
Relevant experience and mindset we'd like to see:
You have a graduate degree in Anthropology, Behavioral Economics, Design, Human-Computer Interaction, Information Science, Psychology, Sociology, (or similar).
3+ years of industry experience in UX research roles.
You are curious and a quick learner.
You're driven by a passion to build user-focused products that solve critical problems.
You have deep knowledge and plenty of practical experience with qualitative and quantitative user research methods.
You're experienced in running complex, end-to-end research projects that help define best practices, fill in the gaps in research knowledge, and drive initiatives forward.
You're able to communicate effectively and in a compelling way.
You're able to quickly tailor and design effective, appropriate research approaches within constraints.
You have a collaborative mindset, with experience working across disciplines and with multiple stakeholders.
You're self-directed towards excellent outcomes.
Bonus points:
A passion for financial technology, financial planning, and investing.
A desire to help develop excellence in UX research, push the team into new territories, and empower the entire organization to understand their users better than ever before.
Estimated annual salary range: $115,000 - $140,000 USD plus Equity.
Plus benefits include medical, vision, dental, 401K plan, generous time off, parental leave, wellness reimbursements, professional development, employee investing discount, and more!
Everyone across the financial spectrum deserves to live secure and rewarding lives. In order to successfully serve clients across the United States, the Wealthfront team is focused on hiring team members with a diverse range of backgrounds, experiences and perspectives. We are an equal opportunity employer and value diversity at our company. We do not discriminate on the basis of race, religion, color, national origin, gender, sexual orientation, age, marital status, veteran status, or disability status.
Wealthfront started with the ambition to transform the investment advisory business, with the goal to unlock access to high quality investment advice for millions who were underserved by the traditional institutions. We built the first automated investment product that allows you to invest in a personalized portfolio of thousands of companies in seconds for a remarkably low fee; we then expanded into banking which made it remarkably easy for people to automate their finances end-to-end and eliminated the hassle of money management, all of which resulted in attracting more than $30 billion of our client's hard earned savings, created the robo-advisor category and transformed the broader industry. And yet, we have a long way to go to achieve our mission to build a financial system that favors people, not institutions.
Wealthfront's vision is to make it delightfully easy to build long-term wealth on your own terms. This vision is more relevant than ever because millions more people are getting into the market early and investing their hard earned savings in a handful of stocks. While this is a great way to start, it is inconsistent with building long-term wealth. We want to empower young investors to expand their horizon, and easily explore and execute on a wider range of investing strategies, make informed investment decisions that are consistent with their values and beliefs while also making it effortless to grow and compound their savings exponentially, that's transformational to their lives and their long-term future.