Enterprise Account Manager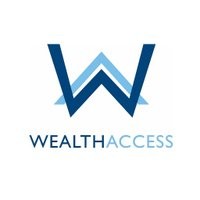 Wealth Access
Sales & Business Development
Location unavailable
Posted on Saturday, January 22, 2022
To apply for this job, please click here.
Job Type: Full-time
Reports to: Chief Revenue Officer
Job Description
If you are driven and like working in a fast-paced environment, Wealth Access is the right fit for you. Ideal candidates want to work at an organization that is not just another stop on the career path. We are a team-oriented group and want to add members who will be excited about working at a small company, changing the financial services technology industry. We are seeking an experienced Partner and Enterprise Account Manager to join our growing team.
Supported by an experienced staff of client service and engineering professionals, we seek an individual with a strong pro-active drive and experience relationships in the bank and wealth management industry. Wealth Access' Partner and Enterprise Account Manager role is instrumental in driving the success of go-to-market Partners and existing enterprise accounts.
We are experiencing rapid growth and are looking for a key individual to deliver our vision to the financial services space. Come be a part of something great at Wealth Access.
Primary Responsibilities
Establish and maintain c-level contacts at enterprise client relationships
Drive partner channel strategies that will deliver go-to-market activities with high-potential revenue-generating alliances and relationship programs
Develop strategies and engage Wealth Access resources to ensure relationship retention and expansion
Document, communicate and execute Account Plans for enterprise client relationships
Conduct in person and virtual relationship development sessions with enterprise clients calling into various levels of an organization and engaging and coordinating expert Wealth Access resources
Collaborate with Partner's go-to-market teams on joint marketing and sales activities to drive sustainable joint revenue growth
Lead cross-functional account operations and project management activities, internally and externally
Work in a team environment and work closely with the product, implementation, and client success team to communicate necessary information regarding enterprise relationships
Communicate to company leadership on pipeline and potential closed business
Represent Wealth Access in front of clients/prospects and at market events
Work with other account management and sales professionals to form a highly effective team. Nurture and continue to develop relationships with consultants and industry partners
Manage and coordinate strategic partner relationships to include contractual relationships, client and pipeline management, front-line partner staff education, joint sales and marketing coordination
Qualifications
BA/BS in business, finance, economics, or related concentration
Minimum 10 years of experience in FinTech sales/support with strong relationships within the bank and wealth management channels
5+ years in tech partnerships
Proven history of setting goals and objectives and delivering results
Enthusiastic relationship developer with a willingness to travel
Client and team-oriented attitude
Detail oriented with excellent execution in structured and unstructured settings
Goal oriented (individual and team) with excellent customer service skills
Considered a plus: demonstrable experience with Salesforce.com
Salary
Base Pay + Bonus + Equity
Benefits
Bonus Plan
401(k)
Dental insurance
Health insurance
Paid time off
Vision insurance
About Wealth Access
Wealth Access is a fast-growing enterprise customer data insights platform. We work with financial services' existing books and records to unify and enrich data so we can generate deep insights and power hyper-personalized banking and wealth management experiences. By intelligently unifying records across multiple systems, Wealth Access creates living balance sheets that enable service teams to see each client's complete financial story and work across business lines to improve customer loyalty and drive higher revenue.
As a result of its innovative enterprise-class solutions, Wealth Access today supports more than 200 customers with over $571 billion in assets on the company's platform, including several of the largest RIAs and banks in America.