Data Acquisition Specialist (Colombia location)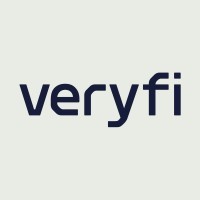 Veryfi
Colorado, USA · Remote
Posted on Wednesday, April 19, 2023
$24K - $36K
Location
Medellín, Antioquia, CO
Apply to Veryfi, Inc. and hundreds of other fast-growing YC startups with a single profile.
Apply to role ›
About the role
Location: Hybrid/Remote Work
We are seeking a full-time Data Acquisition specialist, who has the ability to correctly identify patterns as becoming a specialized, but essential skill when dealing with large amounts of data. Diverse fields from cyber threat to genomics rely on accurately identifying, acquiring, and, at times, correcting a very specific pattern among a sea of potential targets.
What You'll be Doing
You are a regular expression expert comfortable dealing with texts from all over the world. You don't necessarily have to be fluent in many languages, just be able to process/manipulate many different languages, formats and symbols with ease. The ideal candidate should be able to create/modify the patterns into classes/categories/rules with experience in automating and parallelizing tasks. You have a working knowledge of python is necessary.
Qualifications:
CS degree is not essential, but a degree/experience is necessary in sufficiently technical or related fields, e.g bioinformatics data preprocessing, quantitative linguistics, fields where data extraction from a large number of logs/dataset is involved.
Bonus:
Excellent command of python if the candidate aspires to take on the role of task automation.MongodbLinux command line environmentExposure to cloud environments (AWS, GCP)Understanding of distance functions and how they relate to error correctionRegex experience with right to left languages, e.g. Hebrew and Arabic
Notice(s)
Salary Range Disclaimer
The base salary range represents the low and high end of the Veryfi salary range for this position. Actual salaries will vary depending on factors including but not limited to location, experience, and performance. The range listed is just one component of Veryfi's total compensation package for employees. Other rewards may include an open Paid Time Off policy, and many region-specific benefits.
Equal Opportunities and Accommodations Statement
Veryfi is deeply committed to building a workplace and global community where inclusion is not only valued, but prioritized. We're proud to be an equal opportunity employer, seeking to create a welcoming and diverse environment. All qualified applicants will receive consideration for employment without regard to race, color, religion, gender, gender identity or expression, family status, marital status, sexual orientation, national origin, genetics, neuro-diversity, disability, age, or veteran status, or any other non-merit based or legally protected grounds.
We value diverse experiences, including those who have had prior contact with the criminal legal system. We are committed to providing individuals with criminal records, including formerly incarcerated individuals, a fair chance at employment.
Where legally permitted, Veryfi requires all individuals attending or working out of Veryfi offices or visiting Veryfi clients to be fully vaccinated against COVID-19. For positions that can only be performed at an Veryfi office, candidates must be fully vaccinated against COVID-19 and present acceptable proof of vaccination by the date of hire as a condition of employment. For positions that require some in-office work or in-person client meetings, exceptions to these in-office or in-person job requirements may be made at the discretion of the business through June 2022, at which point full vaccination will be required. Veryfi will consider requests for reasonable accommodation as required under applicable law. To qualify as being fully vaccinated against COVID-19 there should have been a two week period after receiving the second dose (or any government recommended booster shot) in a 2-dose COVID-19 vaccine series, or a two week period after receiving a single-dose (or any government recommended booster shot) in a single dose COVID-19 vaccine
About Veryfi, Inc.