Consultant, Managed Services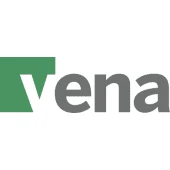 Vena Solutions
Operations
Toronto, ON, Canada
Posted on Friday, October 13, 2023
This is a flexible position and has the option of working in our Toronto office full time, hybrid throughout the week or working entirely remotely in Canada. #LI-Hybrid
About The Role:
Are you someone who loves to build deep and meaningful client relationships? Do you enjoy applying your technical consulting skills to our customers, making them wildly successful on the Vena platform? Then the Consultant, Managed Services role at Vena Solutions might be a great fit for you!
Vena is investing in a new offering called Managed Services that provides dedicated customer-first services for our post-launch customers. As a Managed Services Consultant, you will own and manage a defined portfolio, act as an extension into the organization and provide a personalized experience for our customers. You will be responsible for ensuring their ongoing success on the Vena platform. You will provide advisory and best practice guidance, delivery training, education and deploy technical configuration for our customers. We are looking for sharp finance and tech-savvy minds with a passion for making peoples' lives better. You will work directly with our clients on a regular basis and enable them for success.
Your Impact:
Maintain and manage a portfolio of customers subscribed to Expert Services offering

Build and foster strong client relationships, gaining credibility and trust

Provide design and architectural guidance applying best practices and product knowledge for our customers

Regularly touch base with clients throughout the contract life cycle and participate in business reviews and product feature demonstrations

Conduct one-on-one training session and provide ad-hoc coaching for design and template construction

Provide technical configuration for the customer including data modeling, Vena scripts, template build/design etc.

Work with clients on strategic planning and roadmap for expanded use of Vena

Partner with Customer Success team to nurture the customer in being a Vena advocate and identify expansion opportunities
What You Bring to the Team:
You have 4+ years of software implementation, consulting or finance/accounting experience
You are customer service focused and in possession of superior client interaction skills, with the ability to communicate to all levels across an organization including C-Level leaders when needed
You have exceptional organizational, presentation, and communication skills
You demonstrate a strong knowledge of financial processes and applications such as budgeting, forecasting, financial consolidations, month-end close processes, and general reporting
You are a proven top performer with a diligent work ethic and willingness to go the extra mile to ensure Customer Success
You have technical prowess, love to play with technologies, and have the ability to quickly grasp complex technical concepts, making them easily understandable to a variety of end users
You are tenacious and have a talent for solving sticky situations, creating consensus and turning customers into advocates
You are a great team player and can also thrive in self-managed and independent environments
Not checking every box?
Sounds like the job for you, but you don't think you have what it takes on paper? Reach out to us anyway! We're aware that members of marginalized groups typically apply only when they check every box. Vena is an inclusive workplace that considers all applicants. We value diversity—in professional backgrounds and in experiences—and are committed to providing equal opportunity and a sense of belonging for all employees and applicants. Let's discover together whether you could be a great fit at Vena.
Why choose Vena?
Total Rewards

: Grow with Vena and celebrate its success with our Employee Stock Option Program (ESOP). We look ahead and invest in your future with our Retirement Savings Matching Program. We also provide comprehensive health benefits through our employer group plan effective from day one.

Unique Culture:

Join us in our ongoing commitment to build a diverse and inclusive workplace. Every voice, action and idea matters at Vena.

Career Growth:

We invest in your job training, professional development and continuing education and offer an Education Subsidy. Pursue your interests and chart your growth towards a new position on your current team or a new one.

Vena had 240+ employee promotions and internal moves to new roles in 2022!
Executive Leadership:

Be inspired by our executive leadership as they lead and motivate our team.

Read what employees say about working at Vena!
Please note: All interviews will be conducted using Zoom. We believe everyone should get to work from a location that suits their job and lifestyle the best, whether that is at home, in office, or a hybrid.