Consultant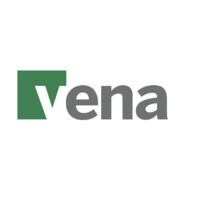 Vena Solutions
Toronto, ON, Canada
Posted on Tuesday, September 27, 2022
This is a flexible position and has the option of working in our Toronto office full time, hybrid throughout the week or working entirely remotely. #LI-Hybrid
About the role:
Our clients are exploring how Vena can improve their financial processes. With so many choices, they are looking for guidance on the best practice and approach to realize their goals. This is where our Consultants come in. Consultants are responsible for execution of excellence: implementing the Vena product from initiation to close, and enabling our customers for success. We pride ourselves on having some of the best consultants in the industry.
Why you may be interested:
You are looking to leave a legacy: We want our clients to value the work you have done well after project completion
You work well collaboratively: You have the initiative and drive to see a project from beginning to end within a small team
You are looking to broaden your skillset: You will build an extensive and relevant skillset in a position that blends business-savviness with technical know-how
You love to solve new problems: You will be working with dozens of new customers across all industries and solving unique challenges in budgeting, forecasting, financial reporting, month-end close, regulatory reporting, and any existing business processes that use Excel
What you will do:
Implement the Vena product for our customers, being responsible for configuring the data model, financial templates and reports, integrating data from customer systems and setting up automated workflows
Deliver against our customer satisfaction and time-to-value metrics
Actively participate in on-site or virtual workshops with customers to elicit business and technical requirements
Enable customers through your superb communication skills to adopt the product and maximize value from their Vena investment
Work closely with Project Managers day-to-day to deliver projects on time and on budget, proactively communicating issues as needed
Be a self starter when learning our product, demonstrate a get-your-hands-dirty approach and ask lots of questions
Does this sound like you?
4+ years experience at a financial institution in a role closely involved in budgeting, planning and reporting. Solid understanding of net interest margin planning is required

A passion for continuously learning new technology, and improving business processes for our customers

Resourcefulness and eagerness to learn and grow, takes initiative to find answers

Communicates confidently with financial services customers about their budgeting processes and business challenges
Demonstrates knowledge of financial services systems (asset and liability management system, ERPs), funds transfer pricing and other banking concepts

Ability to work collaboratively in a team environment, and present effectively with all levels in an organization

Experience in applying problem solving skills (quantitative, conceptual, analytical)

Strong Microsoft Excel skills

Data Integration and data modelling experience, or a willingness to learn

Experience or knowledge of database management (i.e. ETL, Oracle, SQL Server, etc.)
Not checking every box?
Sounds like the job for you, but you don't think you have what it takes on paper? Reach out to us anyway! We're aware that members of marginalized groups typically apply only when they check every box. Vena is an inclusive workplace that considers all applicants. We value diversity—in professional backgrounds and in experiences—and are committed to providing equal opportunity and a sense of belonging for all employees and applicants. Let's discover together whether you could be a great fit at Vena.
Why choose Vena?
Total Rewards

: Grow with Vena and celebrate its success with our Employee Stock Option Program (ESOP). We look ahead and invest in your future with our Retirement Savings Matching Program. We also provide comprehensive health benefits through our employer group plan effective from day one.

Unique Culture:

Join us in our ongoing commitment to build a diverse and inclusive workplace. Every voice, action and idea matters at Vena.

Career Growth:

We invest in your job training, professional development and continuing education and offer an Education Subsidy. Pursue your interests and chart your growth towards a new position on your current team or a new one.

Vena had 240+ employee promotions and internal moves to new roles in 2022!
Executive Leadership:

Be inspired by our executive leadership as they lead and motivate our team.

Read what employees say about working at Vena!
Please note: All interviews will be conducted using Zoom. We believe everyone should get to work from a location that suits their job and lifestyle the best, whether that is at home, in office, or a hybrid.