Security Engineer, Infrastructure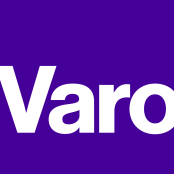 Varo Money
Other Engineering
Remote · United States
Posted on Saturday, April 29, 2023
Varo is an entirely new kind of bank. All digital, mission-driven, FDIC insured and designed for the way our customers live their lives. A bank for all of us.
We are looking for an experienced Security Engineer with a passion for automation, detection, and alerting. You will also implement state of the art zero trust security architectures. You will work with cutting edge technologies and other experienced, motivated engineers securing Varo's infrastructure and customers.
What you'll be doing
Design, develop, and deploy cloud security solutions in AWS and other cloud platforms
Automate security processes to increase team efficiency
Analyze existing behavior and write detections for anomalies
Work with DevOps, Data, IT, and Engineering teams to design effective solutions to secure their workloads
You'll bring the following required skills and experiences
3+ years in a Security, Infrastructure engineering, or DevOps role
Hands on experience with AWS and AWS security best practices
An understanding of secure networking principles
Experience automating repetitive processes in a language like Python, Go, or other languages
Experience with container security and container orchestration tools e.g. Kubernetes
#MidSenior
We recognize not everyone will have all of these requirements. If you meet most of the criteria above and you're excited about the opportunity and willing to learn, we'd love to hear from you!
About Varo
Varo launched in 2017 with the vision to bring the best of fintech into the regulated banking system. We're a new kind of bank – all-digital, mission-driven, FDIC-insured, and designed around the modern American consumer.
As the first consumer fintech to be granted a national bank charter in 2020, we make financial inclusion and opportunity for all a reality by empowering everyone with the products, insights, and support they need to get ahead. Through our core product offerings and suite of customer-first features, we aim to address a broad range of consumer needs while profitably serving underserved communities that have been historically excluded from the traditional financial system.
We are growing quickly in our hub locations of San Francisco, Salt Lake City, and Charlotte along with colleagues located across the country. We have been recognized among Fast Company's Most Innovative Companies, Forbes' Fintech 50, and earned the No. 7 spot on Inc. 5000's list of fastest-growing companies across the country.
Varo. A bank for all of us.
Our Core Values
- Customers First
- Take Ownership
- Respect
- Stay Curious
- Make it Better
Learn more about Varo by following us:
Varo is an equal opportunity employer. Varo embraces diversity and we are committed to building teams that represent a variety of backgrounds, perspectives, and skills. All applicants will be considered for employment without attention to race, color, religion, sex, sexual orientation, gender identity, national origin, veteran or disability status.
Beware of fraudulent job postings!
Varo will never ask for payment to process documents, refer you to a third party to process applications or visas, or ask you to pay costs. Never send money to anyone suggesting they can provide work with Varo. If you suspect you have received a phony offer, please e-mail careers@varomoney.com with the pertinent information and contact information.
CCPA Notice at Collection for California Employees and Applicants:
https://varomoney.box.com/s/q7eockvma9nd2b0utwryruh4ze6gf8eg