Payroll Specialist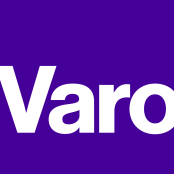 Varo Money
Accounting & Finance
Salt Lake City, UT, USA
Posted on Thursday, April 13, 2023
Varo is an entirely new kind of bank. All digital, mission-driven, FDIC insured and designed for the way our customers live their lives. A bank for all of us.
We're looking for a motivated payroll specialist who will run the day-to-day for a multi-state weekly and semi-monthly payroll for 600+ employees and a growing organization. As part of the Finance team, you will be responsible for the payroll function while also assisting with equity administration and other accounting projects, as needed. This role includes ensuring payroll and regulatory compliance, keeping employee records up to date, providing payroll information to employees, and fielding employee questions.
What you'll be doing
Review and process periodic and ad-hoc payroll in ADP for exempt and non-exempt employees and coordinate completeness of information for hourly employees
Coordinate with the People team for the onboarding of new hires, updates to benefit deductions, employee status changes, salary, and reporting changes, as well as final paychecks for terminated employees
Coordinate and review for accurate and timely production of employees' W-2
Ensure that all non-exempt employee time cards are approved by supervisors in a timely fashion and that timecard data is processed accurately including adjustments as needed
Prepare ad hoc payroll and compensation reports as needed
Set up payroll as new states are identified
Provide ADP with a record of applicable Stock Option Exercises for year-end W-2 reporting
Research and resolve payroll tax notice inquiries
Understand proper taxation of employer-paid benefits
Assist in implementing, writing, and maintaining standard operating procedures
Maintain internal controls and documentation compliance when performing payroll tasks and related job functions
You'll bring the following required skills and experiences
4+ years of relevant payroll experience
Familiar with ADP Workforce Now and Time Labor Management
Strong working knowledge of payroll requirements and state and federal tax codes
#MidSenior
We recognize not everyone will have all of these requirements. If you meet most of the criteria above and you're excited about the opportunity and willing to learn, we'd love to hear from you!
About Varo
Varo launched in 2017 with the vision to bring the best of fintech into the regulated banking system. We're a new kind of bank – all-digital, mission-driven, FDIC-insured, and designed around the modern American consumer.
As the first consumer fintech to be granted a national bank charter in 2020, we make financial inclusion and opportunity for all a reality by empowering everyone with the products, insights, and support they need to get ahead. Through our core product offerings and suite of customer-first features, we aim to address a broad range of consumer needs while profitably serving underserved communities that have been historically excluded from the traditional financial system.
We are growing quickly in our hub locations of San Francisco, Salt Lake City, and Charlotte along with colleagues located across the country. We have been recognized among Fast Company's Most Innovative Companies, Forbes' Fintech 50, and earned the No. 7 spot on Inc. 5000's list of fastest-growing companies across the country.
Varo. A bank for all of us.
Our Core Values
- Customers First
- Take Ownership
- Respect
- Stay Curious
- Make it Better
Learn more about Varo by following us:
Varo is an equal opportunity employer. Varo embraces diversity and we are committed to building teams that represent a variety of backgrounds, perspectives, and skills. All applicants will be considered for employment without attention to race, color, religion, sex, sexual orientation, gender identity, national origin, veteran or disability status.
Beware of fraudulent job postings!
Varo will never ask for payment to process documents, refer you to a third party to process applications or visas, or ask you to pay costs. Never send money to anyone suggesting they can provide work with Varo. If you suspect you have received a phony offer, please e-mail careers@varomoney.com with the pertinent information and contact information.
CCPA Notice at Collection for California Employees and Applicants:
https://varomoney.box.com/s/q7eockvma9nd2b0utwryruh4ze6gf8eg