Business Development Representative, Auto Retail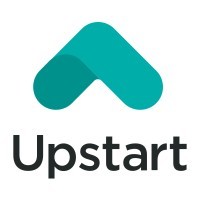 Upstart
Sales & Business Development
Austin, TX, USA
Posted on Thursday, May 4, 2023
About Upstart
Upstart is a leading AI lending marketplace partnering with banks and credit unions to expand access to affordable credit. By leveraging Upstart's AI marketplace, Upstart-powered banks and credit unions can have higher approval rates and lower loss rates across races, ages, and genders, while simultaneously delivering the exceptional digital-first lending experience their customers demand. More than two-thirds of Upstart loans are approved instantly and are fully automated.
Upstart is a digital-first company, which means that most Upstarters can live and work anywhere in the U.S. We also have offices in San Mateo, California; Columbus, Ohio; and Austin, Texas.
Most Upstarters join us because they connect with our mission of enabling access to effortless credit based on true risk. If you are energized by the impact you can make at Upstart, we'd love to hear from you!
The Team
Upstart's Auto Retail team is building the future for car buying. We believe that the seamless, digital experiences we already use every day in other areas of our lives should be carried over to auto retail and integrated with the showroom experience at dealerships. Think of it as the perfect combination of Apple's intuitive and elegant online-to-in-store shopping, Amazon's obsession with convenience and seamless operations, and AI's ability to streamline and enhance the lending experience—all applied to car shopping.
Our Auto Retail Sales Development team is responsible for lead generation. They seek out new opportunities to reach dealerships and sell Upstart's suite of AI enabled product offerings that will help dealerships provide their customers with a better customer experience and improve profitability. They're an analytical, ambitious team that brings a unique proposition to the industry and provides support in a number of ways to help hit sales pipeline generation targets. Alongside the Account Executives, they will enable Upstart to continue to grow its customer base and drive revenue.
As the Business Development Representative on the Auto Retail team at Upstart, you'll be responsible for driving revenue by prospecting and building pipelines with automotive dealerships. You are an energetic, committed, over-achiever who is passionate about sales and bringing value-added solutions to customers. You consistently exceed your quota and are always looking for ways to have a larger impact. In addition to your core responsibilities, you'll also get to play a pivotal role in partnering with marketing, executive teams and the OEM team on driving strategic initiatives and identifying key accounts. This is a great opportunity for candidates who want to work in a fast-paced environment, make a big impact, grow, and win as a team to scale a growing business.
Position Location - This role is available in the following locations: Austin, TX
Time Zone Requirements - This team operates on Central time zones.
Travel Requirements - This team has regular onsite collaboration sessions. These occur 3 days per Quarter at one of Upstart's offices. If you need to travel to make these meetups, Upstart will cover all travel related expenses.
How you'll make an impact:
Account research:

Research target dealerships and identify key decision makers to better tailor messaging

1:1 sales prospecting:

Deliver compelling, personalized messages and offers via daily cold calls and emails to key personas such as the General Manager, General Sales Manager, Dealer Principle and Directors of Marketing.

Inbound lead follow-up:

In partnership with marketing, follow-up with marketing qualified leads generated from the website and marketing campaigns in a timely manner.

Sales partnership:

Coordinate with account executives to align on target accounts, handoff leads, share prospect insights, and prepare for first meetings.

Structured lead management:

Consistently update account and lead information and assist the operations team on data cleanup within the CRM system and support weekly reporting efforts.

Market insights:

Provide "voice of customer feedback and competitive insights to sales, marketing and OEM teams to improve go-to-market strategy.

Company support:

Work closely with the Marketing and OEM teams on special projects to drive critical initiatives.
What we're looking for:
Minimum requirements:
Bachelor's degree in business or a related field is preferred.

At least 6+ months of Enterprise software / SaaS B2B sales development experience including cold calling and email outreach

A track record of measurable success in growing sales pipeline through a targeted account-based approach

Strong communication, analytical, and listening skills, with a positive and energetic phone presence

Strong work-ethic with a strong sense of ownership, accountability and a desire to continually improve.
Preferred qualifications:
Exceptional writing skills and verbal communication skills to engage prospective customers

Strong organizational and time management skills to prioritize daily and weekly activities, specifically following up with leads in a structured manner

Natural teamwork skills to collaborate with marketing and sales colleagues

Passion for having an impact on demand generation and sales growth

Familiarity with sales development tools such as Outreach, Connectandsell, Zoominfo, and Sendoso

Previous experience within automotive industry a plus
What you'll love:
Competitive Compensation (base + bonus & equity)

Comprehensive medical, dental, and vision coverage with Health Savings Account contributions from Upstart

401(k) with 100% company match up to $4,500 and immediate vesting and after-tax savings

Employee Stock Purchase Plan (ESPP)

Life and disability insurance

Generous holiday, vacation, sick and safety leave

Supportive parental, family care, and military leave programs

Annual wellness, technology & ergonomic reimbursement programs

Social activities including team events and onsites, all-company updates, employee resource groups (ERGs), and other interest groups such as book clubs, fitness, investing, and volunteering

Catered lunches + snacks & drinks when working in offices
#LI-Associate
At Upstart, your base pay is one part of your total compensation package. The anticipated annualized base salary for this position is expected to be within this range. Your actual base pay will depend on your geographic location–with our "digital first" philosophy, Upstart uses compensation regions that vary depending on location. Individual pay is also determined by job-related skills, experience, and relevant education or training. Your recruiter can share more about the specific salary range for your preferred location during the hiring process.
In addition, Upstart provides employees with target bonuses, equity compensation, and generous benefits packages (including medical, dental, vision, and 401k). Sales positions generally offer a competitive On Target Earnings (OTE) incentive compensation structure. The salary listed below for sales roles is On Target Earnings which includes both salary and commission, assuming 100% target achievement.
Austin, Texas - Anticipated On Target Earnings (OTE)
Upstart is a proud Equal Opportunity Employer. We are dedicated to ensuring that underrepresented classes receive better access to affordable credit, and are just as committed to embracing diversity and inclusion in our hiring practices. We celebrate all cultures, backgrounds, perspectives, and experiences, and know that we can only become better together.