HR - People Operations Coordinator: Data, Systems, Projects & Administration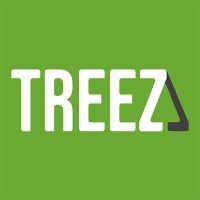 Treez
People & HR, Operations
United States
Posted on Thursday, April 27, 2023
Treez is not for everyone. Are you right for Treez?
At Treez our company values are:
Stay Curious
Present Solutions
Embrace Simplicity
Encourage Candor
Drive to Outcomes
With SPEED, Treez team members are making an impact at our growing startup. We are looking for hustlers, doers, people who see the goal and drive to it. We are motivated by our mission and do what it takes to get the job done. We need you to be as passionate as we are about making Treez the leader in powering the global cannabis economy.
WHAT YOU WILL DO
This is an exciting opportunity for someone who is willing to work hard to make a difference and who is passionate about developing HR knowledge. In this role, you will own and enhance key components of our employee life cycle. You will have the opportunity to partner closely with our VP of People and HR Business Partner on dynamic HR projects and to ensure critical people programs happen. Some projects you'll own include audit support, data migration, HR compliance, and organizing global virtual events.
In many cases you'll be the first point of contact for employees who need assistance, making you a culture ambassador in our mostly remote global work environment. You'll also provide occasional administrative assistance to our Executive Team and Board members.
As we work across different time zones, there are some days where you'll need to flex your schedule to meet the needs of our team. This isn't an everyday expectation, but being flexible and adaptable as needed is essential for this role.
HOW YOU WILL DO IT
Establish yourself as our go-to HR systems expert.
Support employee lifecycle administration, including owning aspects of onboarding, offboarding, performance management, and compensation reviews.
Own and deliver the new hire orientation and identify opportunities to enhance the new hire experience.
Enter employee data and maintain data integrity in our HR Information Systems and other HR tools. Ensure easy, organized access to employee information and documents.
In partnership with the HR team, support the rollout of learning paths in our Learning Management System.
Oversee I-9 processing, ensuring we meet compliance requirements and documentation.
Design and implement global, virtual events to support employee connectivity and fun.
Maintain federal and state required compliance postings.
Support various audit efforts including certain cross functional initiatives.
Coordinate travel and meetings for Exec Team members and their functional team offsites
Manage swag for new employees and other employee swag provisioning.
Champion and enable employees to do quarterly regional connectedness events.
Various other projects and people initiatives as they arise!
WHAT YOU WILL NEED
2+ years of experience as an HR or People Operations Coordinator or equivalent, ideally at a SaaS startup.
Bachelor's Degree in Business Administration or Human Resources Management and/or equivalent related work experience.
SHRM-CP or HRCI certification is highly preferred.
Highly skilled user of HRIS systems for day-to-day personnel changes as well as for reporting organizational metrics – skill using Paycor is a major plus.
Proficiency with, or ability, to quickly learn G Suite, Zoom, Slido, and DocuSign.
Excellent follow through including proven experience navigating ambiguity and being able to pivot quickly as priorities change.
A bias for action and an ability to problem solve and present solutions.
Demonstrated ability to work autonomously and as a part of a team.
Excellent verbal, written communication and interpersonal skills.
Communicate with candor to ensure the best outcome.
Eagerness to learn and implement best practices that enhance our HR operations and company culture.
Strong work ethic with an ability to pace yourself for the long run and own your wellbeing.
Awareness of what it takes to scale but ability to right size to what fits for the company's current needs.
HR experience working at a distributed, remote, global organization is desirable.
Inclusive orientation on all levels especially a respect for global time zones and cultures.
Perspective and ability to find positivity and humor
The anticipated compensation for this role is a base wage range of $28/hr to $32/hr depending upon a number of factors such as a candidates qualifications, skills, competencies, work experience, geographic location, business needs and market demands. The base wage range is subject to change and may be modified in the future.
BENEFITS THAT TREEPLE ENJOY
A remote first work environment
Medical, dental, vision and 401(K) - no match yet, we're a startup
Equity
COME AS YOU ARE
Treez continually strives to create a diverse and inclusive environment. Treez provides equal employment opportunities to all job applicants and employees and prohibits discrimination and harassment of any type without regard to race, color, religion, age, sex, national origin, disability status, genetics, protected veteran status, sexual orientation, gender identity or expression, or any other characteristic protected by federal, state or local laws.
ABOUT TREEZ
Treez is the leading enterprise cloud commerce platform that streamlines retail and supply chain operations within the cannabis market. Through its innovative technology for retailers and brands, the company provides a robust breadth and depth of software solutions required to operate a successful modern dispensary.
Solutions include point of sale, dispensary inventory management, omnichannel sales capabilities and multiple cashless payment options all on a mission-critical platform that ensures regulatory compliance across every supply chain transaction. The innovative platform also connects essential brands with their retailers through a centralized brand catalog with real-time market insights. The extensible open API platform provides smooth integration into a variety of best-of-breed solutions, including CRM, marketplace, cashless payments and data analytics across the partner ecosystem, giving retailers everything they need to grow their business.