Director, Alliances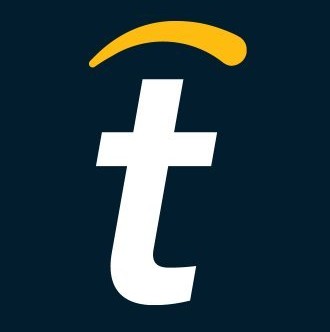 Tipalti
Operations
Toronto, ON, Canada
Posted on Wednesday, November 15, 2023
Responsibilities
This role will report to the VP of Alliances
Manage four teams of Alliance Managers who support our referral partners' ERP ecosystems including NetSuite, Sage, Microsoft, SAP, Acumatica and more.
Co-create and execute the strategic plan for North American referral partners.
Build and execute tactical programs that recruit, onboard and enable partners to maintain a funnel of new partners and partner opportunities.
Manage our program goals, track, analyze, and communicate effectiveness to optimize performance
Ensure data integrity and quality across all revenue-related systems
Work cross-functionally to drive innovation and improve organizational performance and dive key business development initiatives from creation to implementation
Work closely with the entire field and internal sales teams, pre-sales engineers, and marketing to grow new and incremental revenue
Build out a repeatable effective partner engagement models to nurture and drive mutual success to our partners and sales organization
Drive automation to optimize processes
Create reports, analysis, and insights to provide go-to-market (marketing, sales, and customer experience) leadership visibility into pipelines, forecasts, and KPIs based on Salesforce data
Requirements
Prior experience leading and managing an Alliances & BD team
10+ years of alliance and/or business development experience in the software / Fintech / payments industry
A proven track record in scaling and growing a thriving business development, referral program
Experience working in the ERP / accounting / financial management / financial ops domain and, in particular, working with this ecosystem is a big plus
Strong executive presence and communication
Past management experience a must, ideally with managing a multi-person Business Development organizations
Builder mindset comfortable leading department operations, including partner operations for recruiting, onboarding, enablement, and nurturing
Brings an existing network of relationships across target alliance partners
Strong ability to drive execution of strategic initiatives and tactics.
Experience developing, negotiating and closing partner deals
Ability to sell people and partners on the vision and mission of Tipalti and of our partner program - get them emotionally and economically invested in the relationship
Travel required on a monthly basis
A willingness and passion to lead a team, while also driving your own execution
A track record of working in a fast-paced environment, setting your own demanding expectations, inspiring and supporting your teammates and exceeding those expectations
Strong Salesforce.com utilization and process orientation
Solid attention to detail
Strong project management skills and ability to drive quality execution
Assertive, Passionate, Persuasive, Positive, Consultative, loves to compete and win
Bachelor Degree or equivalent experience required
Interested in learning more about us?
Tipalti is the only company handling both global partner payments and accounts payable workflows for high-velocity companies across the entire financial operations cycle: onboarding and managing global suppliers, instituting procurement controls, streamlining invoice processing and approvals, executing payments around the world, and reconciling payables data across a multi-subsidiary finance organization. Tipalti enables companies to scale quickly by making payables strategic with operational, compliance, and financial controls. Through Tipalti, our clients can efficiently and securely pay thousands of partners and suppliers in 196 countries within minutes.
Tipalti is fueled by a commitment to our customers and a desire to build lasting connections. Our client portfolio includes high-velocity businesses such as Amazon Twitch, GoDaddy, Roku, WordPress.com, and ZipRecruiter. We work hard for our 98% customer retention rate which is built on trust, reliability and innovation. Tipalti means we handled it" - a mission to which we are constantly committed.
Job Candidate Privacy Notice | Tipalti
www.tipalti.com/privacy/job-candidate-privacy-notice/