Technical Support Engineer - (Customer/Product Support)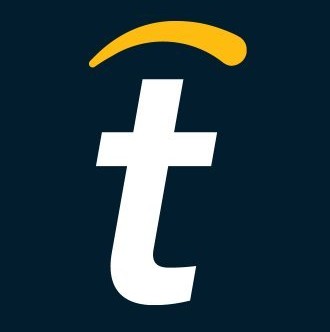 Tipalti
IT, Product, Customer Service
Plano, TX, USA
Posted on Tuesday, November 14, 2023
We have a lot to be proud of at Tipalti. We are a company that has redefined the way businesses manage their financial operations. In a world where financial complexity is increasing at an unprecedented rate, Tipalti offers a beacon of simplicity and efficiency. As a leader in the FinTech industry we are not just a company; we are a catalyst for change in the financial landscape, and a place where individuals can truly thrive in their careers.
At Tipalti our teams are given the freedom to dream, experiment and create solutions that make a real impact on the financial world. We bring together talented, dedicated, and knowledgeable colleagues from diverse backgrounds to deliver top-notch client service in a highly collaborative work environment. Tipalti's culture fosters teamwork, open communication, and the exchange of diverse perspectives. We value everyone's unique talents and encourage a spirit of inclusivity and provide our employees with continuous learning opportunities, mentorship programs and a clear path for career advancement. Being a part of Tipalti means you aren't just working for a company; you are a part of a community of innovators, dreamers, and change-makers. The future of finance is bright, and the opportunities are limitless. Together, we can redefine the financial world.
Position Summary
As a Technical Support Engineer, you will take ownership of technical escalations and act as the central point of contact for various operational teams. Your primary focus is helping our customers make the best use of our global financial automation platform to conduct their business without any disruptions. Your focus will be on timely investigation and resolution of highly complex and technical issues in collaboration with the engineering and product teams while ensuring best customer experience.
This role is a hybrid position and requires you to be in our Plano office Monday, Tuesday and Thursday.
What you'll do
Provide expert technical support to our internal operational teams.
Play a pivotal role in upholding customer trust by consistently working alongside our internal operations teams to address a diverse range of complex use cases until resolution.
Take charge of technical escalations, acting as the primary liaison for all relevant teams.
Thoroughly investigate and troubleshoot complex issues, including sync issues, failures, and errors.
Conduct in-depth analysis of system logs to pinpoint the root causes of issues.
Engage in close collaboration with cross-functional teams, including Engineering, Product, and Operations, to efficiently resolve customer problems.
Help craft root cause analysis documents and find proactive solutions to stop issues from reoccurring
Maintain internal documentation and actively engage in knowledge-sharing with fellow team members
Ability to comprehend complex workflows and collaborate effectively with the R&D department
What you'll need
Your background includes:

3+ years experience in a Technical Support role preferably in FinTech, Saas company, Financial Management, Accounts Payables, or Payments area
Proven experience with databases and high-level SQL queries (SSMS, MongoDB)
Proven track record of successfully managing complex technical issues
Experience with API clients such as PostMan - Advantage

Your skills include:

Excellent troubleshooting, problem-solving, and analytical capabilities
Excellent written and verbal communication skills
Familiarity with API (SOAP and REST), reading XML, and JSON files– Advantage
Multi-tasking, self-learning, highly motivated, and a team player
Unique aspects of this role
Schedule:

Normal workweek business hours within geographic location and time zone
Requires flexibility to coordinate schedules across time zones with internal teams and external customers and contacts
Physical aspects:

Position is located onsite/in-office three days per week
Prolonged sitting and/or standing at workstation
Prolonged computer and/or telephone usage
Ability to hear, understand, and distinguish speech and other sounds
Visual acuity at close ranges
#LI-JL1
Interested in learning more about us?
Tipalti is the only company handling both global partner payments and accounts payable workflows for high-velocity companies across the entire financial operations cycle: onboarding and managing global suppliers, instituting procurement controls, streamlining invoice processing and approvals, executing payments around the world, and reconciling payables data across a multi-subsidiary finance organization. Tipalti enables companies to scale quickly by making payables strategic with operational, compliance, and financial controls. Through Tipalti, our clients can efficiently and securely pay thousands of partners and suppliers in 196 countries within minutes.
Tipalti is fueled by a commitment to our customers and a desire to build lasting connections. Our client portfolio includes high-velocity businesses such as Amazon Twitch, GoDaddy, Roku, WordPress.com, and ZipRecruiter. We work hard for our 98% customer retention rate which is built on trust, reliability and innovation. Tipalti means we handled it" - a mission to which we are constantly committed.
Job Candidate Privacy Notice | Tipalti
www.tipalti.com/privacy/job-candidate-privacy-notice/