Contract Management Specialist (Legal Operations)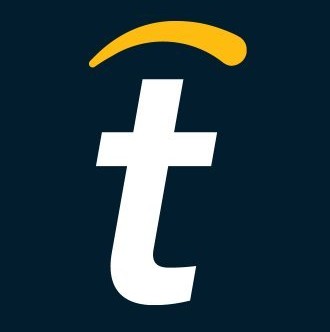 Tipalti
Legal, Operations
Vancouver, BC, Canada
Posted on Tuesday, November 14, 2023
We have a lot to be proud of at Tipalti. We are a company that has redefined the way businesses manage their financial operations. In a world where financial complexity is increasing at an unprecedented rate, Tipalti offers a beacon of simplicity and efficiency. As a leader in the FinTech industry we are not just a company; we are a catalyst for change in the financial landscape, and a place where individuals can truly thrive in their careers.
At Tipalti our teams are given the freedom to dream, experiment and create solutions that make a real impact on the financial world. We bring together talented, dedicated, and knowledgeable colleagues from diverse backgrounds to deliver top-notch client service in a highly collaborative work environment. Tipalti's culture fosters teamwork, open communication, and the exchange of diverse perspectives. We value everyone's unique talents and encourage a spirit of inclusivity and provide our employees with continuous learning opportunities, mentorship programs and a clear path for career advancement. Being a part of Tipalti means you aren't just working for a company; you are a part of a community of innovators, dreamers, and change-makers. The future of finance is bright, and the opportunities are limitless. Together, we can redefine the financial world. this position:
Position Summary
Tipalti is seeking a meticulous and organized Contract Management Specialist to bolster our legal department's capabilities. Joining our recently established Legal Operations function, this role is instrumental in optimizing our legal processes, particularly in the areas of contract management and legal request intake. As we embark on the next phase of our growth, we are looking for a dedicated professional who will play a crucial role in directing workflow, curating our contract repository, and laying the foundation for our department's ongoing success.
This role may be based out of one of Tipalti's local offices in Toronto, ON or Vancouver, BC. Please note that this is a hybrid role, requiring your presence in the office on Monday, Tuesday, and Thursday.
Responsibilities
Efficiently manage the intake of all legal requests, including the review and resolution of basic contract-related inquiries and commercial agreements.
Prioritize and allocate legal requests to the appropriate legal resources within the team.
Collaborate in the selection, implementation and maintenance of a new Contract Lifecycle Management system to optimize contract management processes.
Assist in creating and maintaining a knowledge management system to ensure easy access to legal resources, self-serve options and FAQs for the business, and best practices.
Identify and assist in implementing process improvements
Provide general administrative and project management support to the Legal team while fostering cross-functional collaboration with other departments
Qualifications
Undergraduate degree in a business-related field, or equivalent experience
3+ years' related experience
Excellent organizational skills with an intent to create efficiencies and sustainable operations
Self-motivated with willingness and energy to support a high-growth corporate environment
Strong writing skills, with the ability to communicate effectively and professionally across all levels of the organization
Understanding of basic contracting principles, business concepts, and legal terminology
Sound knowledge of Microsoft Office, Adobe Acrobat Pro, and G Suite products
CLM experience is a big plus
Anticipated base pay rate
#LI-JL1
Interested in learning more about us?
Tipalti is the only company handling both global partner payments and accounts payable workflows for high-velocity companies across the entire financial operations cycle: onboarding and managing global suppliers, instituting procurement controls, streamlining invoice processing and approvals, executing payments around the world, and reconciling payables data across a multi-subsidiary finance organization. Tipalti enables companies to scale quickly by making payables strategic with operational, compliance, and financial controls. Through Tipalti, our clients can efficiently and securely pay thousands of partners and suppliers in 196 countries within minutes.
Tipalti is fueled by a commitment to our customers and a desire to build lasting connections. Our client portfolio includes high-velocity businesses such as Amazon Twitch, GoDaddy, Roku, WordPress.com, and ZipRecruiter. We work hard for our 98% customer retention rate which is built on trust, reliability and innovation. Tipalti means we handled it" - a mission to which we are constantly committed.
Job Candidate Privacy Notice | Tipalti
www.tipalti.com/privacy/job-candidate-privacy-notice/