Senior Director, PR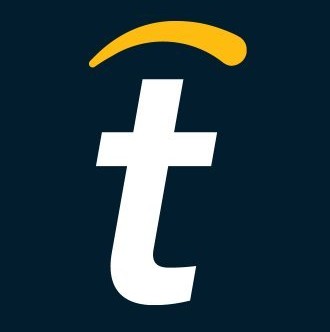 Tipalti
Marketing & Communications, Sales & Business Development
Toronto, ON, Canada
Posted on Sunday, November 12, 2023
Why join Tipalti?
Tipalti is one of the world's fastest-growing fintech companies. We free finance professionals to lead by modernizing the entire payables operation. We are a well-funded, late-stage start-up backed by high-profile investors. Our 2021 Series F funding round raised $270 million, valuing us at over $8.3 billion. With total funding of just over $550 million, and with more than 3000 global customers, Tipalti is one of the most valuable private fintech companies in the world.
At Tipalti, we pride ourselves on our collaborative culture, the quality of our product and the capabilities of our people. Tipaltians are passionate about the work they do, and keen to get the job done. Tipalti offers competitive benefits, a flexible workplace, career coaching, and an environment where diverse individuals can thrive and make an impact. Our culture ensures everyone checks their egos at the door and stands ready to reach for success together.
About the job
The Senior Director Public Relations is a key leadership role in the marketing team at Tipalti that defines and manages our external communications strategy. The role is responsible for our public relations functions, including earned and owned media, social media, company awards, executive speaking/coaching, thought leadership, and media centric content. The successful candidate will manage and lead the internal PR team, our public relations agencies, and other vendors while aligning closely with other marketing functions and Tipalti teams.
What you'll do
Manage the overall strategy and day-to-day operations of Tipalti's public relations function, including full responsibility for:
Strategic Leadership: Develop and execute a comprehensive and aligned global public relations strategy and plan that enhances our brand and supports our business objectives.
Media Relations: Drive positive media coverage across key markets by forging strong relationships with local and international media. Reach our key audiences in target regions and measurably impact sentiment.
Executive Visibility: Oversee the executive speaking program, ensuring our leaders have prominent roles at important events and conferences.
Awards Program: Lead the company awards program, ensuring Tipalti is recognized for our contributions and achievements in the fintech space.
Earned and Contributed Media: Oversee the production of press releases, articles, and other PR materials for earned and contributed media opportunities.
Social Media & Influencer Engagement: Spearhead our social media strategy and influencer partnerships to ensure a consistent and impactful brand presence.
Team Management: Lead, mentor, and expand the global PR team, nurturing talent and ensuring a collaborative and efficient working environment.
Agency Management: Source, negotiate with, and manage relationships with public relations firms globally, ensuring value, execution against plan and messaging consistency.
Your background includes:
Extensive professional PR experience, including in high-growth and/or enterprise B2B SaaS companies.
Extensive experience leading global PR organizations with multiple direct reports in public and private technology companies
Extensive working experience in-agency as well as in-house
Experience working in the tech PR landscape in the North American, UK, and EU markets.
Demonstrated experience in executing global PR campaigns
Comfortable engaging with senior management and across the business
Prior experience in fintech, finance personas, and mid-market customer areas
Your skills include:
Exceptional verbal and written communication skills
Strong interpersonal, collaboration, and leadership skills
Ability to manage multiple projects and teams in a fast-paced environment
Analytical and problem-solving prowess
Comfortable with technology and finance concepts
Adaptable from strategist to coach to hands-on execution
Proficient in using PR and social media tools
Strong organization and reporting skills
Companies like Twitch, Twitter, GoDaddy, and Roblox entrust Tipalti to scale their business rapidly and dramatically reduce finance friction. Headquartered in San Mateo, California, we're a well-funded startup with a multi-billion dollar valuation.
But beyond the technology and impressive growth, Tipalti is fueled by a commitment to our customers. We work hard for our 98% customer retention rate built on trust and reliability. Tipalti means "We handled it," a mission our customers know we deliver consistently.
Around personal growth and wellness, Tipalti offers competitive benefits, a flexible workplace, career coaching, and an environment where you can thrive and be an impact player! Our culture ensures everyone checks their egos at the door and stands ready to reach success together. We also dedicate ourselves to diversity and equal opportunity for all.
Job Candidate Privacy Notice | Tipalti
www.tipalti.com/privacy/job-candidate-privacy-notice/