Customer Success Manager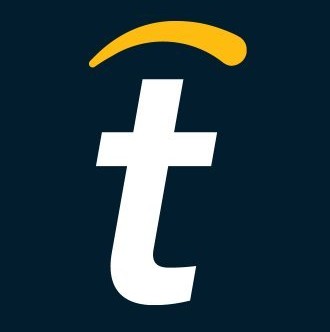 Tipalti
Administration
Plano, TX, USA
Posted on Friday, November 3, 2023
Tipalti is transforming finance and helping the hottest companies grow and scale their global operations — world-changing businesses such as Amazon Twitch, Twitter, and Roblox. We're also growing through a sustainable business model and looking to remove days of finance work every week so business leaders can focus on building a future-proofed, best-in-class operation. The only way we can do that is with great people.
Position Summary:
As a Customer Success Manager you will play a crucial role in ensuring our customers achieve their desired outcomes with our products/services. You will be the primary point of contact for our customers, responsible for creating raving Tipalti fans by building and maintaining strong, long-lasting relationships. Your focus will be on the health of your customer relationships, experience, engagement, adoption, retention, and expansion of our product with some of our highest profile, top tier customers. In this role, you will proactively reach out to your assigned accounts, set benchmarks and milestones, present business reviews, product solutions, review product usage, product releases, enhancements, discuss feedback, suggest new products that will enhance their existing capabilities where we can, and make suggestions to improve the overall customer experience.
Please note this is a hybrid work environment and you will be required to be in the office Monday, Tuesday & Thursdays.
Responsibilities
Develop and maintain strong relationships with a portfolio of clients during each stage of their journey after implementation, assisting with and continuing through full adoption and beyond including rolling out new features and enhancements, integrations, growing and expanding focusing on the customer's experience
Become an expert in our products/services and stay up-to-date with product enhancements, being a consultant and sharing best practices with customers
Drive brand loyalty, customer satisfaction, and advocacy
Owner and main point of contact for our customers, monitoring customer accounts to identify areas of improvements and proactively address any issues or concerns, and act as a point of escalation for customer issues and ensure a timely resolution
Uncover growth opportunities in your portfolio through upsells and cross sells
Focus on net dollar retention and churn prevention
Work closely with Sales, Sales Expert(s), Solutions Consultants, Implementation, Support, Product and Marketing to proactively collect, receive, share and action on feedback to drive collaboration and adoption.
Use data to prioritize and change prioritizations internally across the organization to help drive exceptional customer experience.
Provide mentorship, coaching and help with onboarding new and existing team members.
Qualifications:
1-3 years of customer success or account management experience, preferably in the Fintech space.
ERP experience, accounts payable, ChurnZero, Zendesk, Salesforce, Jira, analytic reporting, and CSM tool experience is a plus
Strong understanding of the fin tech industry and our products/services
Exceptional communication and interpersonal skills
Highly organized with excellent oral and written communication skills
High level of enthusiasm, initiative, commitment, and professionalism
Ability to build compelling value-driven client facing presentations
Ability to gather complex requirements and work with a team to design a solution
Ability to engage with all levels in an organization from the CEO, CFO, Accountant, etc.
Previous Project Management role or skills are a plus
CPA/Accounting experience preferred
What we have to offer:
Competitive salary plus company shares.
401(K) Matching
Extended benefits, Employee Assistance Program, life insurance, AD&D, LTD.
3 weeks of paid vacation.
Lunch program for days you are in the office.
We get together often for company-wide social events.
Cell phone stipend.
Internet stipend.
Please include a resume in your application. Thank you for your interest in this position. We are an inclusive, equal opportunity employer. For more information about this and other roles Tipalti has to offer check out our careers page: https://tipalti.com/careers/#jobs
#LI-OK1 #Hybrid
Companies like Twitch, Twitter, GoDaddy, and Roblox entrust Tipalti to scale their business rapidly and dramatically reduce finance friction. Headquartered in San Mateo, California, we're a well-funded startup with a multi-billion dollar valuation.
But beyond the technology and impressive growth, Tipalti is fueled by a commitment to our customers. We work hard for our 98% customer retention rate built on trust and reliability. Tipalti means "We handled it," a mission our customers know we deliver consistently.
Around personal growth and wellness, Tipalti offers competitive benefits, a flexible workplace, career coaching, and an environment where you can thrive and be an impact player! Our culture ensures everyone checks their egos at the door and stands ready to reach success together. We also dedicate ourselves to diversity and equal opportunity for all.
Job Candidate Privacy Notice | Tipalti
www.tipalti.com/privacy/job-candidate-privacy-notice/