Instructional Designer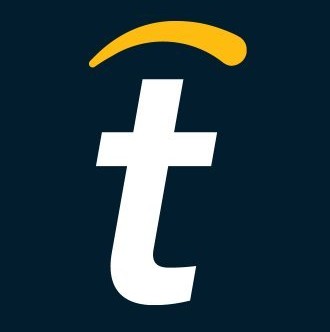 Tipalti
Design
Plano, TX, USA
Posted on Friday, October 27, 2023
We have a lot to be proud of at Tipalti. We are a company that has redefined the way businesses manage their financial operations. In a world where financial complexity is increasing at an unprecedented rate, Tipalti offers a beacon of simplicity and efficiency. As a leader in the FinTech industry we are not just a company; we are a catalyst for change in the financial landscape, and a place where individuals can truly thrive in their careers.
At Tipalti our teams are given the freedom to dream, experiment and create solutions that make a real impact on the financial world. We bring together talented, dedicated, and knowledgeable colleagues from diverse backgrounds to deliver top-notch client service in a highly collaborative work environment. Tipalti's culture fosters teamwork, open communication, and the exchange of diverse perspectives. We value everyone's unique talents and encourage a spirit of inclusivity and provide our employees with continuous learning opportunities, mentorship programs and a clear path for career advancement. Being a part of Tipalti means you aren't just working for a company; you are a part of a community of innovators, dreamers, and change-makers. The future of finance is bright, and the opportunities are limitless. Together, we can redefine the financial world.
Position Summary
We are looking for a skilled Instructional Designer who can create engaging learning materials to enable internal and external learners. This is a highly collaborative role in which you will consult with a variety of stakeholders in order to identify educational needs, make design recommendations, and then develop training solutions that achieve the expected outcomes.
The Instructional Designer will play a critical role within the Education and Enablement team by developing the overall content strategy for supporting the initial onboarding and ongoing skill development of Operations and Compliance team members as well as Tipalti customers. This is an outstanding opportunity for someone who can develop a comprehensive content vision and then execute to achieve that vision.
The Instructional Designer reports to the Director of Enablement and Training. This role is a hybrid position and requires you to be in the office Monday, Tuesday, and Thursday.
Responsibilities
Lead content creation projects through all phases: planning, design, development, delivery and assessment.
Work with internal partners and subject matter experts to identify the educational needs of various job roles and then develop the strategy and content to meet those needs.
Design, develop, and publish content in multimedia formats, including e-learning courses, participant and facilitator guides, slideware, and video demonstrations.
Update and revise Tipalti product training materials and courses in accordance with product release cycles.
Develop methods for testing learner comprehension and assessing impact.
Continuously improve training content based on evaluations and feedback from learners and other stakeholders.
Qualifications:
5 years of instructional design experience, primarily developing e-learning content.
Excellent verbal and written communication skills.
Excellent project management skills.
Experience developing functional and technical training
Ability to thrive in a startup environment with tight deadlines while consistently delivering high quality work despite competing and changing priorities.
Proficiency with Adobe Creative Cloud, Articulate Rise/Storyline, and Camtasia, or equivalent software.
Experience using Zendesk Guide and Docebo, or equivalent knowledge management and LMS platforms.
Experience using Google Workspace (G Suite) applications, such as Gmail, Docs, and Slides.
Knowledge of accounting principles or payment processing systems is a strong asset.
Experience working at a financial services institution or SaaS technology company is a strong asset.
What we have to offer:
Competitive salary plus company shares.
401(K) Matching.
Extended benefits, Employee Assistance Program, life insurance, AD&D, LTD.
3 weeks of paid vacation.
Lunch program for days you are in the office.
We get together often for company-wide social events.
Cell phone stipend.
Internet stipend.
Please include a resume in your application. Thank you for your interest in this position. We are an inclusive, equal opportunity employer. For more information about this and other roles Tipalti has to offer check out our careers page: https://tipalti.com/careers/#jobs
#LI-OK1 #Hybrid
Companies like Twitch, Twitter, GoDaddy, and Roblox entrust Tipalti to scale their business rapidly and dramatically reduce finance friction. Headquartered in San Mateo, California, we're a well-funded startup with a multi-billion dollar valuation.
But beyond the technology and impressive growth, Tipalti is fueled by a commitment to our customers. We work hard for our 98% customer retention rate built on trust and reliability. Tipalti means "We handled it," a mission our customers know we deliver consistently.
Around personal growth and wellness, Tipalti offers competitive benefits, a flexible workplace, career coaching, and an environment where you can thrive and be an impact player! Our culture ensures everyone checks their egos at the door and stands ready to reach success together. We also dedicate ourselves to diversity and equal opportunity for all.
Job Candidate Privacy Notice | Tipalti
www.tipalti.com/privacy/job-candidate-privacy-notice/