Solutions Consultant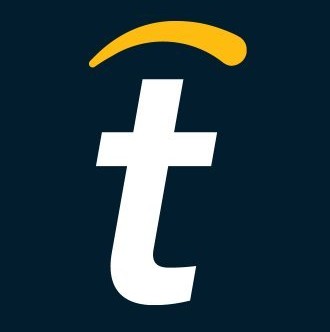 Tipalti
Vancouver, BC, Canada
Posted on Wednesday, October 25, 2023
We are always looking to speak with talent for future roles. This is a speculative position and by sharing your information with us we can contact you once a suitable position becomes available.
About the job
The Solution Consultant a product expert and key member of the sales team in presenting and championing Tipalti products and solutions to customers and potential customers, and in transitioning the customer to Tipalti's implementation team post-close.
What you'll do
As a technical product expert, leads customer discovery sessions and product demonstrations, articulating Tipalti's solutions to customer and potential customer C-Level and front-line representatives

Partner with product to drive a deeper understanding of prospect/customer needs

Maintains awareness and knowledge of customer experiences, along with industry and competitor trends and intelligence

Participate in assigned projects and initiatives, primarily within sales, but may include partnering with marketing and customer success.
What you'll need
What you've learned

:

Undergraduate degree in finance, accounting or business, or equivalent experience
Your background includes

:

3 years' related experience, preferably in a fintech environment

Experience in ERP and accounts payable
Your skills include the ability to

:

Gather moderately complex technical requirements and partner with the sales team to customize Tipalti products to address and solve customer challenges

Develop and maintain a deep understanding of processes and product domain

Build and deliver compelling value-driven presentations

Build trusted relationships and partnerships with internal and external teams and individuals, and engage with all levels in an organization, from C-Level to front-line

Thrive in a startup business environment
Attributes for success
Results-oriented, with a focus on meeting sales targets

Sales focused and technical savvy

Professionalism, commitment, and initiative

Strong organizational skills

Excellent verbal and written communication skills
Unique aspects of this role
Travel

: Minimal overnight travel (up to 10%)

Schedule

:

Normal workweek business hours within geographic location and time zone.

May require flexibility to coordinate schedules across time zones with internal teams and external customers and contacts

Physical aspects

:

Prolonged sitting and/or standing at workstation

Prolonged computer and/or telephone usage

Ability to hear, understand and distinguish speech and other sounds

Visual acuity at close ranges
Companies like Twitch, Twitter, GoDaddy, and Roblox entrust Tipalti to scale their business rapidly and dramatically reduce finance friction. Headquartered in San Mateo, California, we're a well-funded startup with a multi-billion dollar valuation.
But beyond the technology and impressive growth, Tipalti is fueled by a commitment to our customers. We work hard for our 98% customer retention rate built on trust and reliability. Tipalti means "We handled it," a mission our customers know we deliver consistently.
Around personal growth and wellness, Tipalti offers competitive benefits, a flexible workplace, career coaching, and an environment where you can thrive and be an impact player! Our culture ensures everyone checks their egos at the door and stands ready to reach success together. We also dedicate ourselves to diversity and equal opportunity for all.
Job Candidate Privacy Notice | Tipalti
www.tipalti.com/privacy/job-candidate-privacy-notice/