Sales Commissions Analyst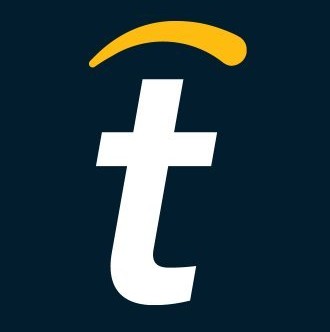 Tipalti
IT, Sales & Business Development
Vancouver, BC, Canada
Posted on Friday, October 13, 2023
We have a lot to be proud of at Tipalti. We are a company that has redefined the way businesses manage their financial operations. In a world where financial complexity is increasing at an unprecedented rate, Tipalti offers a beacon of simplicity and efficiency. As a leader in the FinTech industry we are not just a company; we are a catalyst for change in the financial landscape, and a place where individuals can truly thrive in their careers.
At Tipalti our teams are given the freedom to dream, experiment and create solutions that make a real impact on the financial world. We bring together talented, dedicated, and knowledgeable colleagues from diverse backgrounds to deliver top-notch client service in a highly collaborative work environment. Tipalti's culture fosters teamwork, open communication, and the exchange of diverse perspectives. We value everyone's unique talents and encourage a spirit of inclusivity and provide our employees with continuous learning opportunities, mentorship programs and a clear path for career advancement. Being a part of Tipalti means you aren't just working for a company; you are a part of a community of innovators, dreamers, and change-makers. The future of finance is bright, and the opportunities are limitless. Together, we can redefine the financial world.
We are looking to add a new team member to our Sales Finance function to support our rapidly growing company in assisting with the monthly commissions process, workflow management, and performing a variety of different analyses to drive the business. This position works collaboratively with internal stakeholders such as Legal, Accounting, Operations and Sales to ensure commissions are executed with efficiency and accuracy.
The ideal candidate will be highly motivated, organized, proactive, a self-starter who enjoys working in a dynamic, fast-paced and collaborative environment. The role will be best suited for individuals who have excellent business acumen, strong attention to detail, and experience in a high growth environment.
This role is a hybrid position and requires you to be in office Monday, Tuesday, and Thursday
Responsibilities:
Administer all sales variable payments, including commissions, draws, MBOs, and SPIFFs in accordance with the monthly commission process for all commissionable employees
Manage and configure our sales commission system, CaptivateIQ
Ensure accurate and timely distribution of individual sales compensation documents to a global sales organization
Resolve commissions disputes and inquiries and process corrections and adjustments
Understand and apply the commission plan consistently, ensuring commissions calculations comply with policies
Participate in building a global sales compensation team, administering appropriate technologies and incorporating best practices
Support Sales leadership, Sales Operations, and Finance teams with compensation metrics and reporting
Create and document business processes for monthly/quarterly close, commission accounting tasks, and audits; perform monthly audits and data reviews to ensure commission accuracy
Set up and maintain all commission plan participants, including new hires, terminations, and in-year and/or year-over-year changes
Assist with ad-hoc sales finance analysis as required
Proactively recommend and deliver process improvements
Qualifications:
2-5 years of relevant experience in a Finance or related Sales Operations role; experience at a high-growth technology company is a plus
Bachelor Degree required; preferably in Finance, Economics, or related field
Experience in automated sales commissions systems or database management software, and their set-up and operation, or strong coding skills, is required (e.g., CaptivateIQ, Varicent, Spiff, Xactly, Callidus, SQL, etc.)
Strong communication (written and verbal), organizational, analytical and problem-solving skills
Advanced skills in MS Excel
Demonstrated success in a collaborative, fast growing environment, proven attention to detail, good business acumen and awareness of business trends, high degree of motivation, responsibility, and flexibility
#LI-OK1
Companies like Twitch, Twitter, GoDaddy, and Roblox entrust Tipalti to scale their business rapidly and dramatically reduce finance friction. Headquartered in San Mateo, California, we're a well-funded startup with a multi-billion dollar valuation.
But beyond the technology and impressive growth, Tipalti is fueled by a commitment to our customers. We work hard for our 98% customer retention rate built on trust and reliability. Tipalti means "We handled it," a mission our customers know we deliver consistently.
Around personal growth and wellness, Tipalti offers competitive benefits, a flexible workplace, career coaching, and an environment where you can thrive and be an impact player! Our culture ensures everyone checks their egos at the door and stands ready to reach success together. We also dedicate ourselves to diversity and equal opportunity for all.
Job Candidate Privacy Notice | Tipalti
www.tipalti.com/privacy/job-candidate-privacy-notice/