FP&A Manager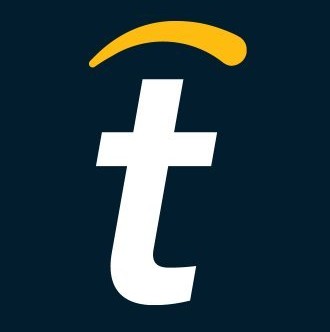 Tipalti
Foster City, CA, USA
Posted on Saturday, May 20, 2023
About the job
Tipalti's Finance team manages the company's finances across its global operations and ensures that financial outcomes are optimized in line with our long-term growth strategy. Our relatively new Financial Planning and Analysis team is quickly expanding, and we are looking to add new members to ensure we meet the needs of our rapidly growing business. This particular role will be responsible for FP&A activities with a focus on expenses and driving decision making to support thoughtful and data-driven investment decision making as we continue to double down on our growth plans. On a regular basis, you can expect to work cross-functionally with stakeholders across the company, conduct monthly budget to actual variance analyses, build KPI driven dashboards and models and monitor spend. Core responsibilities will include financial forecasts, targets, annual plan, and Board of Director materials. Additionally, you will be involved in critical projects such as systems implementations, new product and geographic expansion initiatives, and evaluating potential M&A opportunities.
What you'll do
Lead the Corporate FP&A function by owning the company's financial consolidations, forecasting, and reporting to Senior Management and Board of Directors

Manage the implementation and enhancement of our systems and processes to scale planning & reporting across teams and geographies

Act as the go-to strategic partner for all G&A departments and working collaboratively with these groups to drive continuous improvement in initiatives like headcount and compensation planning, office strategy, and legal vendor management to translate company strategy into corresponding financial targets

Design monthly and quarterly financial reports and dashboards with actionable insights and KPIs for department owners

Proactively lead deep dive analytics and sharing your insights with relevant stakeholders to assist in optimizing expenses

Participate in vital strategic finance initiatives including long range planning, competitive analysis, M&A, ad hoc projects
What you'll need
What you've learned

:

Bachelor's degree in Accounting or Finance preferred
Your background includes

:

4-6+ years of relevant work experience, ideally with both private and public companies

Prior FP&A experience including driver-based planning, forecasting, reporting and 3 statement financial modeling
Your skills include

:

Strong familiarity with ERP systems such as NetSuite, HRIS systems and forecasting tools such as Anaplan, Adaptive Insights, Planful, etc.

Expert modeling skills and desire to continue to further develop knowledge base (e.g., SQL and data analytics tools)

Excellent written and verbal communication skills; able to effectively communicate across departments and at all levels and partner and influence stakeholders

A keen sense of ownership, and highly adaptable to a fast-changing and high growth environment
Bonus Points if:
MBA or CPA

SaaS, Fintech, or investment banking experience

Grow through an IPO
The salary range for this position in CA is $155,000.00 - $170,000.00 USD
Companies like Twitch, Twitter, GoDaddy, and Roblox entrust Tipalti to scale their business rapidly and dramatically reduce finance friction. Headquartered in San Mateo, California, we're a well-funded startup with a multi-billion dollar valuation.
But beyond the technology and impressive growth, Tipalti is fueled by a commitment to our customers. We work hard for our 98% customer retention rate built on trust and reliability. Tipalti means "We handled it," a mission our customers know we deliver consistently.
Around personal growth and wellness, Tipalti offers competitive benefits, a flexible workplace, career coaching, and an environment where you can thrive and be an impact player! Our culture ensures everyone checks their egos at the door and stands ready to reach success together. We also dedicate ourselves to diversity and equal opportunity for all.
Job Candidate Privacy Notice | Tipalti
www.tipalti.com/privacy/job-candidate-privacy-notice/