Senior UX Designer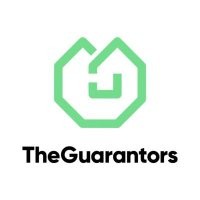 TheGuarantors
Design
New York, NY, USA
Posted on Tuesday, February 28, 2023
About Us
TheGuarantors is a cutting edge fintech company whose mission is to improve renting affordability and accessibility for millions of renters nationwide. Its flagship financial and insurance products allow renters to qualify for the home of their dreams while keeping more cash in their pocket at move-in. Fresh off a $50M Series C funding round, TheGuarantors has more than doubled its revenue annually since inception and continues to rapidly expand its footprint, team, and product. The company ranks as one of Inc. 5000's fastest-growing companies, Forbes' best startup employers, one of The Financial Times' fastest growing companies in America, Built In's 2023 Best Places to Work, and Business Insider's 21 proptech startups to bet your career on in 2023.
We're adding a Senior UX/UI Designer to our Engineering team to help us bring to life new product experiences for our evolving product suite. In this specific role, you'll report to the Manager of Design and be part of the squad managing are renter facing products. You'll be working closely with product managers, UX/UI designers, and engineers focused on stuff like product improvements, user research, and more.
As a Senior UX/UI Designer on the team, you'll oversee the product design process by translating research into engaging user interfaces that meet user needs, business requirements, and technical constraints. There's a lot of opportunity to bring your expertise with user experience design to the team – whether that's crafting unique feature sets or improving the accessibility of our products, there's a lot of room for you to use your strengths to tackle different design and user experience challenges.
What You'll Do
Work cross-functionally with product managers, engineering, and design peers to define and design innovative solutions for our product experiences
Create wireframes, storyboards, user flows, and prototypes to communicate interaction and design ideas
Present and defend key deliverables to peers and stakeholders
Lead design projects, mentor junior designers, and oversee the design process from start to finish
Contribute to and promote design guidelines and standards
Craft UX research plans, test prototypes, synthesize research findings, and present research to stakeholders
What You'll Bring
Have 4+ years of experience in a similar role with demonstrated results
Have a Bachelor's or Master's degree (or equivalent experience) in design, human-computer interaction, or a related field
Can bring a strong understanding of design principles, user-centered design methodologies, and accessibility standards
Experience with UX research processes and tools like Maze, Dovetail, etc.
Experience with design tools like Figma, Illustrator, Photoshop, etc.
Value empathy, integrity, and a sense of humor!
Some projects you could work on
Define new product improvements and features for our renter experience
Working with stakeholders and engineers to update and redesign internal tools
Helping our developers to build design systems more easily
Developing UX research processes and assisting with synthesizing research data
Assist with maintaining our design system in Figma
Nice To Have
Experience working in insurance or fintech industries
Experience with coding and ability to troubleshoot using HTML, CSS, and comparable languages
The base salary range is between $120-140k annually
What We Offer
Opportunities to make an impact within a fast growing company
Medical, dental, & vision insurance, beginning day one
Health savings account with employer contribution
Generous PTO and paid holidays
Flexible working hours
401(k)
Paid parental leave
Company sponsored short and long term disability
Flexible spending accounts (healthcare, dependent care, commuter)
Competitive salary
Stay in Touch
Does this role not quite match your skills, but you're still interested in what we're doing? Stay In Touch and be one of the first to hear about future opportunities!
TheGuarantors is an Equal Opportunity Employer. We celebrate diversity and are committed to an inclusive environment for all.
Base Salary
Base salary does not include other forms of compensation or benefits. Final offer amounts are determined by multiple factors, including prior experience, expertise, location and current market data and may vary from the range above.