Head of Marketing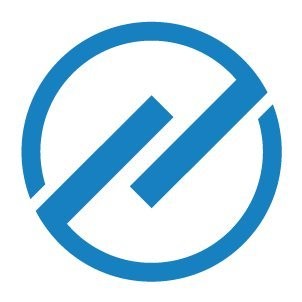 Tesorio
Marketing & Communications
Remote
Posted on Tuesday, May 23, 2023
Our mission is to build financial management technologies that enable the world's most important companies to grow more quickly in a sustainable way that's good for people, the planet, and business
.
When companies have strong cash flow performance, they can shift from short-term acrobatics to long-term growth and innovation. That begins with getting your cash in the door through Accounts Receivable Automation.
The Opportunity
Cash flow is the toughest financial statement to understand but it's fundamental to funding your own growth. We build the most intuitive and actionable tools for companies to optimize cash flow performance. Our platform analyzes billions of dollars of B2B transactions each year, users spend 70% of their workday in Tesorio, and we save finance teams thousands of hours. As a result, they can invest more confidently and anticipate their capital needs further in advance.
Our Accounts Receivable Automation platform is a leader in the market. We were named to the Top 50 Accounting & Finance Tools by G2 for 2022 & 2023 and we were selected for the Intelligent Applications Top 40 by leading VCs and Goldman Sachs. Our customers are proud to say they partner with Tesorio.
We're growing quickly and working with the world's best companies, like Bank of America, Coupa, Twilio, Box, and Ripple.
We are well funded and backed by top investors including Madrona, First Round Capital, Y Combinator, Workday Ventures, Floodgate, and BAMCAP. We're also backed by tenured finance execs, including the former CFOs of Oracle and NetSuite
.
To accelerate our growth trajectory, we're now looking for a
Head of Marketing
to drive all aspects of marketing for Tesorio. The ideal candidate excels at product marketing, is passionate about customer storytelling, and is a proven strategic and operational leader with technical acumen. They also love being a player/coach and have strong B2B SaaS experience.
Above all else, you thrive at getting things done with limited resources at this stage of company development. As the Head of Marketing at Tesorio, you will own and drive strategy and roadmap execution for an innovative product that solves real problems for the office of the CFO and the Accounts Receivables team. This highly strategic role will have you constantly collaborating with the founder and senior leaders from across Tesorio and will have a material voice in shaping the future of the company. This role reports directly to the CEO.
Our team is fully virtual – we have a diverse, distributed workforce in seven countries. We don't believe that people need to sacrifice being close to their families and where they'd prefer to live in order to do their best work.
Responsibilities
Set the strategy and direction for Tesorio's position in the market
Build an amazing brand identity and build awareness for Tesorio through all relevant channels, including partners
Craft differentiated messaging and positioning that is engaging, concise and compelling
Product Launches: Build and drive the go to market strategy for all product releases and leverage customer insights to impact product roadmap. Bring new products to market both internally through enablement as well as externally through all marketing channels. Partner effectively with Product and Engineering teams for product evolution.
Actively manage public relations and analyst relationships
Produce ideas for promotional events or activities and organize them efficiently
Use marketing channels and tools to build lead generation programs, using account-based marketing and other enterprise-focused data-driven marketing techniques
Arm the Sales Team with the tools and materials needed to secure customers across marketsBuild a content generation program from short-form to long-form to establish Tesorio as the thought leader for individualized marketing at scale
Work with the product team to ensure alignment between positioning and productRepresent Tesorio to the outside world, including press, analysts, and customers
Represent Tesorio to the outside world, including press, analysts, and customers
Requirements
3+ years of marketing management experience, and 6+ years in marketing
Joined a company when it was just evolving away from founder-led evangelization and almost no marketing to help refine ICP, clarify the company category, and disseminate a narrative to the market
Experience figuring out the $1-20MM ARR scaling phase and carving out a new category of business applications
Experience in B2B marketing to the Office of the CFO a big plus
Demonstrate tenure and longevity in positions (3 years or more in roles a plus)
BS or BA highly preferred