Senior Solution Architect (Pre-Sales)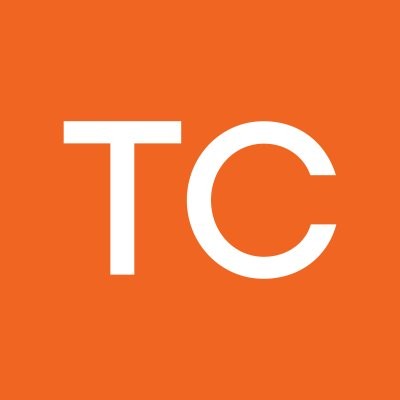 Tango Card
IT, Sales & Business Development
Oakland, CA, USA · Remote
Posted on Friday, May 26, 2023
The Job
At Tango Card, we are passionate about helping businesses reward, motivate, and engage their employees and customers. Our mission is to make rewards and incentives easy to send and awesome to receive! We work with over 2,000 companies, from small startups to Fortune 500s, to provide digital gift cards, prepaid cards, and other rewards that inspire people to do great things.
As a Senior Solution Architect, you will lead the design and implementation of rewards, incentives, and payouts solutions built on our technical products for enterprise customers.
The Solution Architect's chief responsibility is to provide technical guidance to prospective customers, build customer confidence during the sales cycle, and ultimately ensure that their implementations achieve maximum impact. While primarily focused on pre-sales opportunities, this role will also regularly engage existing customers and partners to ensure they are optimally leveraging our products and technology.
You will work closely with our sales team, onboarding team, product managers, and engineering teams to provide technical solutions and expertise. You will need a deep understanding of enterprise systems and be able to develop and present complex technical solutions. This role requires excellent communication skills, strong customer focus, and the ability to manage multiple projects and priorities simultaneously.
Reports To: VP of Product
As Senior Solutions Architect at Tango, you will:
Collaborate with sales and product management teams to capture, document and refine customer requirements into standard solutions and best practices.
Lead technical discussions with customers (including on-site visits) to gather requirements, provide recommendations, and develop solutions that meet their business needs.
Build technical documentation, diagrams, demos and proofs of concept to support customer solutions, with a consultative approach to identifying customer needs and articulating Tango's technical value proposition.
Play a key role in getting to proof of value for the customer. Provide ongoing support and technical expertise to customers throughout the customer lifecycle, with particular focus applied to program design, implementation and onboarding.
Create and present technical demonstrations to help prospective and existing customers (as well as our own sales team) understand how our products and technology support specific use cases.
Work with customers and business technology teams to create workflow automation flows, leveraging low-code no-code platforms like Zapier and Workato to help large customers automate their rewards and payouts programs.
Develop and maintain strong relationships with key customer stakeholders to drive customer success and adoption.
To be effective in our Senior Solutions Architect role, you must have the following skills and experience:
Minimum of 5 years of experience in enterprise software architecture, with a focus on designing and implementing solutions for large-scale systems
Minimum of 3 years of experience working with cloud-based technologies, e.g. AWS
Experience working directly with large-scale enterprise customers and/or supporting sales, onboarding and success teams
Experience with RESTful APIs, JSON, webhooks and other web technologies
Knowledge and experience in Agile software development methodologies
Effective communicator, with a natural ability to articulate complex technical details within a broader context of business value.
Naturally curious and an active listener - you get to the 'why' behind customer asks and ensure that you deeply understand what a customer is trying to achieve and what constraints they are working within.
Our ideal Senior Solutions Architect at Tango will have most of the following skills and experience:
Bachelor's degree in computer science or a related field
Experience working as a software engineer strongly preferred
3+ years experience working as a Solution Architect or Sales Engineer for a SaaS or other B2B technology company
Salary: The pay range for this position is between $129,600 and $162,000. The listed salary range is OTE and reflects combined base salary and target-level sales compensation pay (20% variable compensation). Please note that the actual salary offer will carefully consider a wide range of factors, including your skills, qualifications, and experience.
Visa sponsorship is available for this position.
#Li-DNI #Li-Remote #BI-Remote
What You'll Get From Us
Competitive compensation package (money isn't everything, but it helps)
Medical, dental, and vision benefits (100% employer paid premium)
Flex PTO and a generous holiday schedule
401(k) matching and equity opportunities (401(k) is a 100% match of up to 6%)
Choice-First Plan allows employees to choose to Work from Home, at our Seattle HQ, or hybrid!
A Work from Home monthly stipend for all employees
Award-winning culture that fosters autonomy, creativity, inclusion, transparency, and ownership
Dog-friendly Seattle office!
What We're Up to at Tango
Tango believes that rewards, incentives, and payments are more than transactions. They're opportunities to fuel stronger relationships with people, and better performance for business. Whether you're focused on customer loyalty or employee engagement, wellness or research participation, we can help you seamlessly send smiles and drive results.
Why Work for Us
We care about each other and our customers. Our team is autonomous, collaborative, creative, and eager to learn. We are an inclusive and diverse company that offers excellent health, dental, and vision benefits, flexible PTO, and competitive compensation packages. We're doing incredible things with awesome people, and we'd love for you to join us!
This employer participates in E-Verify and will provide the federal government with your Form I-9 information to confirm that you are authorized to work in the U.S. If E-Verify cannot confirm that you are authorized to work, this employer is required to give you written instructions and an opportunity to contact Department of Homeland Security (DHS) or Social Security (SSA) so you can begin to resolve the issue before the employer can take any action against you, including terminating your employment. Employers can only use E-Verify once you have accepted a job offer and completed the Form I-9.
Tango is an equitable and equal opportunity employer; we're strong because we're diverse and prioritize inclusive practices. All applicants will be recruited and considered for employment regardless of their social identities, including but not limited to race, gender, color, religion, belief, national origin, age, sexual orientation, disability, and other protected classes. We thrive in the areas of recruiting and hiring when we have a growing awareness of the challenges faced by underrepresented candidates during the application and hiring process. We encourage all candidates to apply for roles they feel they have the skills to fulfill or a willingness to learn.
We at Tango take the protection of your personal information very seriously. We will never ask for financial information of any kind or for payment during the job application process. Please take extra caution while examining the email address of the individual you are communicating with, as scammers may misspell an official Tango email address or use a slightly modified version. Emails from us will come only from an official @tangocard.com email address. If you suspect a role or job ad is fraudulent, or that you are being contacted by a scammer pretending to be a representative of Tango, please contact us. If you believe you are the victim of fraud resulting from a job listing, please contact your local authorities.