Sr. Cloud Systems Engineer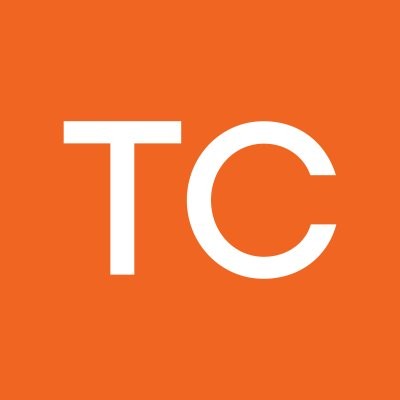 Tango Card
Software Engineering
Salt Lake City, UT, USA · Remote
Posted on Wednesday, May 17, 2023
The Job
Are you ready to become the driving force behind Tango's cutting-edge systems and services? As our Senior Cloud Systems Engineer, you will be the go-to thought leader, responsible for architecting and deploying the innovative solutions that keep our company running smoothly. Drawing upon your extensive experience and technical prowess, you will collaborate across teams, designing and developing solutions that will elevate our corporate technology foundation to new heights.
This role is not just another job – it's a chance to make a real impact in a rapidly growing company. We are searching for a passionate individual who thrives on tackling cloud infrastructure, authentication services, automation, and security challenges. You will be joining a close-knit team that embraces collaboration and creativity. Together, we will build and implement groundbreaking solutions to overcome our ever-evolving business challenges.
As a Senior Cloud Systems Engineer, you will not only shape the future of our technology landscape but also serve as a mentor and guide for our team as we scale Tango. Your expertise and leadership will be invaluable as we navigate through exciting growth opportunities and solidify our position as industry leaders.
If you have a background in IT, computer systems engineering, or systems engineering and analysis, we want to hear from you. Join us on this incredible journey, where you'll have the chance to unleash your full potential and be part of something truly extraordinary. Apply now and be a catalyst for innovation at Tango!
Reports To: Director of IT
As Cloud Systems Engineer at Tango Card, You Will:
Take the reins in maintaining and scaling the IdP solution and SaaS resources owned by our dynamic corporate IT team. As the architect of cloud-hybrid authentication services, you'll ensure their security, audit existing services, and deploy new ones to align with our ambitious business objectives.
Lead from the front, spearheading work management practices, championing best practices, and driving key decisions. Your ability to foster team discussions will unlock results and set new benchmarks for success.
Be the mastermind behind automation orchestration, orchestrating domain-specific corporate objects with finesse. From streamlining employee account creation and licensing to empowering team members with automation know-how, you'll ensure seamless operations that can be effortlessly maintained by the team.
Become the guardian of Tango's corporate and virtual network, ensuring unwavering operation, peak performance, and ironclad security. You'll take charge of physical-site based networks, office ISPs, and VPN services, ensuring uninterrupted connectivity and productivity across the organization.
Manage our impressive array of corporate devices, including servers, computers, and mobile devices, with unwavering precision. Maintaining compliance standards and meticulous inventory management will be second nature to you.
Be at the forefront of our corporate IT vulnerability remediation program, working hand in hand with the Infosec team to fortify systems and devices. Your expertise will bolster our security defenses and protect our valuable assets.
Take charge of implementing our robust Business Continuity plan for corporate services. Your expertise in maintaining security, backup, redundancy strategies, and recovery processes will ensure uninterrupted operations and compliance with regulatory frameworks like ISO and SoC.
Collaborate in managing our vendors, as we rely on their expertise to enhance our corporate IT landscape. Your input and oversight will foster productive partnerships and guarantee seamless service delivery.
Provide exceptional support by addressing escalated end-user issues in collaboration with our Helpdesk staff. Your expertise and problem-solving skills will be pivotal in delivering bar-raising user experiences.
Our Cloud Systems Engineer at Tango Card will have most of the following experience:
2 year technical degree in related field or higher.
5+ years in a previous Cloud or Systems Engineering position or 7+ years as a Systems Administrator with a record of deploying SaaS systems.
2-4 years of experience administering Okta
2-3 years managing Zscaler or a similar multi-node VPN
2-3 years of experience managing Firewalls
2-3 years of mixed experience with local corporate and cloud networks (AWS - VPC, Route 53).
Scripting: Bash, Powershell and some Python, API usage, Postman (query testing)
Security: PKI, Application Security, Vulnerability Management, SSLi, SAML
Ability to perform in ambiguous situations, if you aren't knowledgeable about the issue at hand you know how to "Google it" and learn what needs to be done.
Excellent troubleshooting skills, you know how to get down to the root of a problem; there are no dead ends, if you don't know the answer you'll find it out.
Prioritization skills; you're an expert to know when to work on what, allowing you to juggle multiple tasks at the same time.
Attention to detail, you are meticulous; you're able to produce polished and easy to understand administrative guides and keep a wide range of systems and documents up to date.
Our Ideal Cloud System Engineer at Tango Card will have most of the following Experience:
4 year college degree
Demonstrated success working with APIs and making use of services to leverage automation on a variety of platforms or a proven record of creating automations with Okta Rules & Okta Workflows or equivalent tools (e.g. Workato).
Experience with other Tango Card tools are a plus: Okta, Google Workspace, Duo, Azure Active Directory, Slack, Meraki, Palo Alto Firewalls, Jira, CrowdStrike, Nessus, Zscaler, Microsoft 365, Microsoft Intune, Kandji, Box, Powershell, Bash.
Certifications in one or more of the following: Google Workplace, Okta, MCSE, CCNA, Net+, Zscaler
Salary: The targeted pay range for this position is between $105,000 and $117,000. Please note that the actual salary offer will carefully consider a wide range of factors, including your skills, qualifications, and experience. Certain positions are eligible for additional forms of compensation such as bonus.
#Li-DNI #Li-Remote #BI-Remote
What You'll Get From Us
Competitive compensation package (money isn't everything, but it helps)
Medical, dental, and vision benefits (100% employer paid premium)
Flex PTO and a generous holiday schedule
401(k) matching and equity opportunities (401(k) is a 100% match of up to 6%)
Choice-First Plan allows employees to choose to Work from Home, at our Seattle HQ, or hybrid!
A Work from Home monthly stipend for all employees
Award-winning culture that fosters autonomy, creativity, inclusion, transparency, and ownership
Dog-friendly Seattle office!
What We're Up to at Tango
Tango believes that rewards, incentives, and payments are more than transactions. They're opportunities to fuel stronger relationships with people, and better performance for business. Whether you're focused on customer loyalty or employee engagement, wellness or research participation, we can help you seamlessly send smiles and drive results.
Why Work for Us
We care about each other and our customers. Our team is autonomous, collaborative, creative, and eager to learn. We are an inclusive and diverse company that offers excellent health, dental, and vision benefits, flexible PTO, and competitive compensation packages. We're doing incredible things with awesome people, and we'd love for you to join us!
This employer participates in E-Verify and will provide the federal government with your Form I-9 information to confirm that you are authorized to work in the U.S. If E-Verify cannot confirm that you are authorized to work, this employer is required to give you written instructions and an opportunity to contact Department of Homeland Security (DHS) or Social Security (SSA) so you can begin to resolve the issue before the employer can take any action against you, including terminating your employment. Employers can only use E-Verify once you have accepted a job offer and completed the Form I-9.
Tango is an equitable and equal opportunity employer; we're strong because we're diverse and prioritize inclusive practices. All applicants will be recruited and considered for employment regardless of their social identities, including but not limited to race, gender, color, religion, belief, national origin, age, sexual orientation, disability, and other protected classes. We thrive in the areas of recruiting and hiring when we have a growing awareness of the challenges faced by underrepresented candidates during the application and hiring process. We encourage all candidates to apply for roles they feel they have the skills to fulfill or a willingness to learn.
We at Tango take the protection of your personal information very seriously. We will never ask for financial information of any kind or for payment during the job application process. Please take extra caution while examining the email address of the individual you are communicating with, as scammers may misspell an official Tango email address or use a slightly modified version. Emails from us will come only from an official @tangocard.com email address. If you suspect a role or job ad is fraudulent, or that you are being contacted by a scammer pretending to be a representative of Tango, please contact us. If you believe you are the victim of fraud resulting from a job listing, please contact your local authorities.