Partner Alliance Manager, Global Closed Loop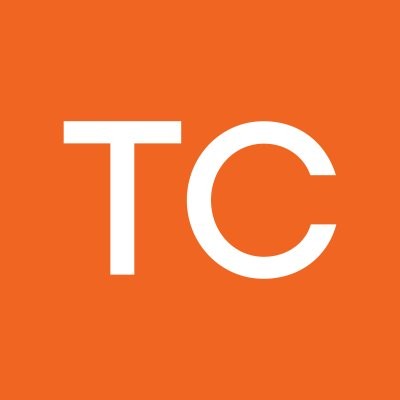 Tango Card
Remote
Posted on Wednesday, May 3, 2023
The Job
The Partnerships Team at Tango Card sits at the heart of our business and our industry. As a Partnership Alliance Manager, you will help ensure that Tango has the right global network to help us achieve our strategic vision!
Once hired, you will ensure that Tango has both the knowledge and the key relationships outside of North America to be the global leader in closed loop content. You will drive new business opportunities through strategic relationships with closed loop brand partners. This role includes strengthening our alliances, paving the way for successful new partnerships, and growing our industry knowledge and reputation. Your work will have a direct impact on revenue, brand awareness, and Tango's global success.
Reports To: VP, Partnerships
As Partner Alliance Manager at Tango, you will:
Own and manage the day-to-day relationships with our global suppliers, agencies, and brands.
Use data, intelligence, and network contacts to identify categories of growth and opportunities. Add new closed loop brands, suppliers, and agencies to inform the roadmap and align with company OKRs.
Negotiate improved margins for Tango and manage contract renewals, as well as review and update sales agreements where and when needed.
Foster and maintain open lines of communication, and conduct weekly, monthly, or quarterly business reviews with assigned partner brands.
Ensure key findings and best practices are shared across the Partnerships team and Tango.
Work closely with customer-facing teams on the process for new program and marketing approvals, creating and updating guidelines and processes to ensure scalable processes and adherence.
Align with internal Tango teams (Catalog Management, Supply Chain, Finance, Product, BI, etc.) to ensure best margin, best supplier, brand compliance and partner success.
Support the brand review process with Inventory, Supply Chain, and revenue teams at Tango to help evaluate when brands should be discontinued from our catalog.
Assist with critical issues requiring assistance from our partner brands and/or suppliers.
Provide and communicate the brand voice for internal initiatives.
Advocate for the partner brands within Tango and for Tango with the partner brands.
Establish trust with our partner brands by acting as an ambassador of Tango within the industry, at trade shows, and in customer settings.
To be effective in our Partner Alliance Manager role, you must have:
5+ years of account management and/or business development experience, at least 2 of which are in the loyalty, promotions, incentives, rewards, or giftcard space.
Experience owning and growing relationships with key accounts and clients.
Ability to travel to Seattle and other industry events as required, some outside of the U.S.
Strong verbal and written communication, including the ability to lead meetings and craft and deliver presentations around performance data.
Ability to build relationships with internal and external business partners and influence to drive success. This includes identifying and recruiting appropriate stakeholders to accomplish business goals.
The ability to share your point of view in a thoughtful, respectful way without ego.
Supervisory or account/program leadership experience.
Ability to communicate complicated details in a simple and concise manner.
Ability to manage multiple priorities both internally and externally in a transparent and effective way.
Ability to adapt to shifting priorities and competing needs while working in a geographically distributed team.
Our ideal Partner Alliance Manager at Tango will have most of the following skills and experience:
4 year college degree or equivalent combination of education, training and experience.
Project management experience.
Fintech or gift card experience.
Salary: The targeted pay range for this position is between $110,000 - $135,000. Please note that the actual salary offer will carefully consider a wide range of factors, including your skills, qualifications, and experience. Certain positions are eligible for additional forms of compensation such as bonus.
#Li-DNI #Li-Remote #BI-Remote
Please note: visa sponsorship is not available for this position.
What You'll Get From Us
Competitive compensation package (money isn't everything, but it helps)
Medical, dental, and vision benefits (100% employer paid premium)
Flex PTO and a generous holiday schedule
401(k) matching and equity opportunities (401(k) is a 100% match of up to 6%)
Choice-First Plan allows employees to choose to Work from Home, at our Seattle HQ, or hybrid!
A Work from Home monthly stipend for all employees
Award-winning culture that fosters autonomy, creativity, inclusion, transparency, and ownership
Dog-friendly Seattle office!
What We're Up to at Tango
Tango believes that rewards, incentives, and payments are more than transactions. They're opportunities to fuel stronger relationships with people, and better performance for business. Whether you're focused on customer loyalty or employee engagement, wellness or research participation, we can help you seamlessly send smiles and drive results.
Why Work for Us
We care about each other and our customers. Our team is autonomous, collaborative, creative, and eager to learn. We are an inclusive and diverse company that offers excellent health, dental, and vision benefits, flexible PTO, and competitive compensation packages. We're doing incredible things with awesome people, and we'd love for you to join us!
This employer participates in E-Verify and will provide the federal government with your Form I-9 information to confirm that you are authorized to work in the U.S. If E-Verify cannot confirm that you are authorized to work, this employer is required to give you written instructions and an opportunity to contact Department of Homeland Security (DHS) or Social Security (SSA) so you can begin to resolve the issue before the employer can take any action against you, including terminating your employment. Employers can only use E-Verify once you have accepted a job offer and completed the Form I-9.
Tango is an equitable and equal opportunity employer; we're strong because we're diverse and prioritize inclusive practices. All applicants will be recruited and considered for employment regardless of their social identities, including but not limited to race, gender, color, religion, belief, national origin, age, sexual orientation, disability, and other protected classes. We thrive in the areas of recruiting and hiring when we have a growing awareness of the challenges faced by underrepresented candidates during the application and hiring process. We encourage all candidates to apply for roles they feel they have the skills to fulfill or a willingness to learn.
We at Tango take the protection of your personal information very seriously. We will never ask for financial information of any kind or for payment during the job application process. Please take extra caution while examining the email address of the individual you are communicating with, as scammers may misspell an official Tango email address or use a slightly modified version. Emails from us will come only from an official @tangocard.com email address. If you suspect a role or job ad is fraudulent, or that you are being contacted by a scammer pretending to be a representative of Tango, please contact us. If you believe you are the victim of fraud resulting from a job listing, please contact your local authorities.