Director of Accounting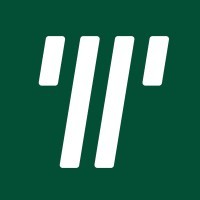 Tally
Accounting & Finance
British Columbia, Canada
Posted on Saturday, May 20, 2023
Money is the #1 source of stress for Americans. Tally's mission is to make people less stressed and better off financially through full financial automation. Today, Tally is the first and only fully automated debt manager to put billions of dollars back into people's pockets. Currently backed by some of the world's top investors, including Andreessen Horowitz and Kleiner Perkins ($175MM in total funding to date), Tally is helping people get out of credit card debt faster and save money. But this is just the beginning.
We are looking for a Director of Accounting to join our Finance team and continue to improve our Accounting function. As the Director of Accounting, you will be responsible for building an exceptional accounting team and developing scalable and compliant processes, controls, and policies that support a rapidly growing business. You will provide technical and functional administrative leadership for operational accounting activities (Accounts Payable, General Ledger, Loan Accounting, Payroll, Tax, and Treasury) and partner closely with our FP&A, business operations, analytics and capital markets teams to empower better decision making through timely and accurate financials. We are looking for someone who is a self-starter, comfortable both leading a team and crunching the numbers, and has direct experience running an accounting team in a high growth business.
The ideal candidate for this role is someone who is motivated to do great work that grows Tally's business and helps millions of people get out of credit card debt. This is an opportunity perfect for someone who wants to lead and build a team and have a massive impact on a mission driven business.
As a team, we're committed to living Tally's values of Don't Say Nothing, Own the Outcome, and Change Shoes Often. We invite you to learn more about our values and who we are here.
Role Impact
Oversee all areas of Accounting including but not limited to Accounts Payable, General Ledger, Loan Accounting, Payroll, Tax and Treasury

Identify key process gaps to shorten our month-end close & continue to improve accounting operation

Create, maintain, enhance our business policies, accounting policies and financial controls

Develop and ensure effective internal controls and safeguards over company assets, and ensure compliance with contractual obligations, regulatory requirements and company policies

Establish and own key accounting policies and initiatives such as revenue recognition, loss reserves, investments, transfer pricing, and tax strategy

Manage annual audit to timelines required by investors and debt providers

Apply technical knowledge of US GAAP to monitor, evaluate impact, and implement new accounting standards and regulatory requirements
In this role we value:
10+ years of combined public and industry experience

Experience managing and building high performing teams

Experience designing and implementing new policies and procedures

Proactive style with very strong organization and attention to detail

Strong verbal and written communication skills with the ability to articulate technical Accounting guidance or issues in easy to understand business terms to key decision-makers

Strong prioritization skills with the ability to manage multiple projects simultaneously

Startup minded: high energy, low maintenance, self-starter that is comfortable in a fast-paced environment

Experience administering ERP and equity systems such as NetSuite and Carta

Knowledgeable in US GAAP lending related standards

CPA strongly preferred, but not required

Experience working with consumer lending and diverse financing structures preferred
A message from our leadership:
"One of our core values at Tally is 'Change shoes often.' We do this with our peers and our customers every day, and we want candidates to share in our commitment to empathy. Empathy really is the foundation of inclusion, and Tally prides itself in being a company that prioritizes inclusion and diversity. We're dedicated to creating a workplace culture where people are included and treated equitably."
– Jason Brown, Cofounder and CEO
This organization participates in E-Verify. See more information here.
Tally core value Don't Say Nothing:
At Tally, one of our core values is Don't Say Nothing (DSN), which speaks to our culture of transparency, and sharing all that we can. In the spirit of DSN, the salary range in the US for this role is $163,000 - $266,000 USD per year depending upon geography, skills, experience, and other qualifications of the successful candidate. We offer a comprehensive total rewards package that includes: unlimited flexible paid time off; 12 paid holidays; equity grants; company subsidized medical, dental, vision and prescription insurance; company paid short and long term disability insurance and life and AD&D insurance; wellness programs; voluntary life and disability insurance; pre-tax savings accounts for commuter benefits, health savings accounts and flexible savings accounts; paid parental and other eligible leaves of absence; 401(k) retirement savings plan; and an employee assistance program. Additional perks include: phone/internet reimbursement; co-working stipend: wellness reimbursement; home office set-up allowance; and access to discount programs. For more information about Tally visit: https://www.meettally.com/. Disclaimer: The salary, other compensation, and benefits information is accurate as of the date of this posting. The Company reserves the right to modify this information at any time, subject to applicable law.