Business Development Rep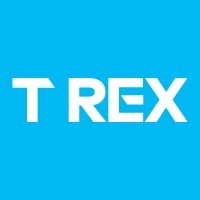 T-REX
Sales & Business Development
New York, NY, USA
Posted on Saturday, November 5, 2022
T-REX is on a mission to empower responsible finance. We are revolutionizing the investment lifecycle of complex assets through increased data transparency, enhanced analytical capability, and streamlined collaboration. Our solutions combine SaaS technology, big data management, and asset class expertise to foster improved investment decision-making across alternative financial markets. T-REX's managed data service and software platform bridge the gap between asset originators and investors, eliminating manual processes and automating workflow. T-REX solutions help our clients to mitigate risk, improve efficiency, and drive greater performance across their investment process.
Join T-REX as we help unlock liquidity across the financial markets, responsibly and sustainably with the transformative power of fintech. We are looking for new team members who share our passion for innovation and our entrepreneurial, collaborative, and results-driven approach.
——————————————————————————————————————————————–
Business Development Representative
T-REX is seeking a BDR to join our NY office. The BDR will work closely with sales and marketing to identify high-quality opportunities within the structured finance industry. The BDR is responsible for prospecting and qualifying opportunities, with the overarching goal of turning early stage, 'top of funnel' leads into qualified opportunities for the sales team. Activities include cold call and emailing, Linked In outreach, and other activities designed to help the sales team to execute their territory plans.
Responsibilities:
The primary responsibility of a BDR is to generate high-quality, qualified opportunities for the sales team.
Generate new business leads through multiple pathways: calling, email, Linked In, and networking
Execute the process of qualifying these leads and converting them into qualified opportunities
Enhance and maintain clean CRM data for a defined territory
Interface directly with early stage prospects via high-level discovery conversations
Liaise with marketing to execute upon various campaigns
What we're looking for
2-4 years of experience in client-facing role, preferably in finance or financial technology
Knowledge of financial markets is a must, basic knowledge of structured finance a plus
A team player with an ability to work autonomously
Strong written and verbal communication skills with ability to manage multiple tasks simultaneously
Salesforce experience is a plus
What it's like working at T-REX:
You're going to be challenged: Building an inter-disciplinary SaaS platform that combines deep knowledge from both the financial and technology industries isn't easy!
You're going to make an impact: T-REX offers you the opportunity to have a deep impact on our growth, product and team.
You're an asset we're going to invest in: We believe in investing in our people so we have generous tuition reimbursement and wherever we can we promote from within.
You're going to have fun: You'll get to work with a team of diverse people; we're an international team who loves everything from boardgames, Pi Day baking competitions and T-REX Trivia Nights.
T-REX Hiring:
The base salary range for this role in New York is $75,000 – $80,000. Your final base salary will be determined based on several factors which may include but are not limited to location, work experience, skillset, education and/or certifications.
At T-REX, we are committed to equal employment opportunity regardless of race, color, religion, age, sex, national origin, disability status, genetics, protected veteran status, sexual orientation, gender identity or expression. We are proud of our diversity and strive to reflect the society we are a part of. T-REX is a team of people who love to put in good work and build genuine relationships.
T-REX operates a hybrid office model where team members have the flexibility to work from home two days a week. Team members are fully vaccinated unless they have an approved medical or religious exemption.