Performance Marketing Manager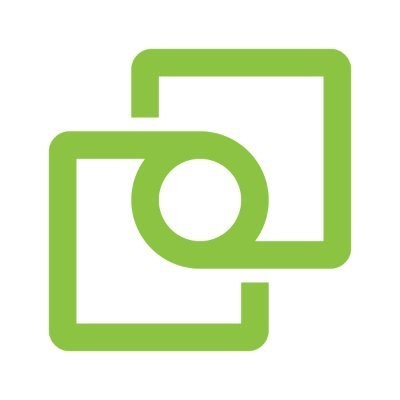 Symend
Marketing & Communications
Remote · Canada
Posted on Thursday, May 11, 2023
Are you looking for an opportunity to apply your skills and talent to spark both innovation and positive social change? Symend is a rapidly growing fintech company that combines behavioral science with advanced AI, data, and analytics capabilities to enable companies to engage at-risk customers more effectively and humanely. By creating better ways to approach individuals with empathy and dignity at the time when they need it most, Symend's employees are helping to transform the science of customer engagement and improve lives in North America and around the world.
The Opportunity
Are you passionate about building market presence, driving funnel generation and obsessed with winning? Symend is looking for an experienced Performance Marketing Manager to build a predictable, and scalable, digital demand generation stack. You will manage all digital channels and solutions used to drive awareness, build pipeline and execute air cover ABM efforts. You will own the digital demand generation budget and be responsible for determining how to effectively deploy dollars against awareness and funnel goals. You will define our digital roadmap, defining success criteria, measure results and adjust meet growth objectives. We're looking for someone who thrives in a fast-paced environment and wakes up every day with a passion their team, for taking on challenges and winning while still desiring to learn constantly.
Build and execute strategies to acquire new leads and quality pipeline.
Analyze data and trends across our marketing channels and internal systems to find, create and execute scalable growth strategies.
Know the customer, their behaviors and how to "meet them where they are at".
Be accountable for prioritizing, launching, and achieving performance goals across new and existing channels.
Execute, optimize, and scale our digital efforts with a data-driven approach anchored on bookings results.
Analyze messaging performance through A/B testing to assist team in continually refining the Symend messaging framework.
Manage Symend search engine optimization and keyword strategy across the website.
Collaborate with product marketers, copywriters, designers, and field marketers execute team aligned go-to-market strategies.
Own and deploy ABM strategies, operating and optimizing social, search and analytic tools.
Create integrated marketing campaigns based on market segments to gain new customers and build repeat business.
Prepare and present reports on campaign performance.
What You'll Need
Education:
Bachelor's degree in marketing or relevant field.
Experience:
2+ years' experience in performance marketing with expertise in search, display, social and other digital marketing channels.
Digitally minded: naturally curious to learn, implement, utilize and optimize our MARTECH to continuously drive performance results.
History of making business decisions with quantitative rigor and adept in supporting skill sets such as: Excel and data visualization.
A basic understanding of statistical analysis.
Cross-functional project management experience, including setting project objectives and deadlines.
A strong communicator and natural networker, who is able to provide insights and analysis to gain buy-in and adoption of strategies across cross-functional teams and stakeholders.
A competitive testing mentality: a desire to consistently improve and dig deeper to drive better results.
B2B Marketing Agency experience is an asset.
Key Skills and Competencies:
Has a 'can-do' attitude and a good team player.
Excellent written and verbal communication skills.
Has a keen interest in how marketing systems work, a curiosity towards how systems interlink, and excitement towards optimizing processes.
Confidence to question how things are and strive to optimize them.
Adept at communicating with the business, technical & user communities.
Versatile and easily adaptable to changing workloads.
Ability to work both autonomously and collaboratively.
Attention to detail and the awareness to test everything that you do thoroughly and accurately.
Ability to "think on your feet" and project confidence.
In-depth knowledge of various social media platforms, best practices, and website analytics.
Up-to-date on the latest trends and technologies in digital marketing.
Don't meet every single requirement? At Symend we are dedicated to building a diverse, inclusive and authentic workplace, so if you're excited about this role but your past experience doesn't align perfectly with every qualification in the job description, we encourage you to apply anyways. You may be just the right candidate for this or other roles.
Why Symend?
We could tell you all about our competitive compensation, flexible work environment, social Fridays, and awesome team events, but working at Symend is so much more than that!
Working at Symend means being part of a driven and collaborative team that values trust, accountability and continuous learning. We work hard, but always make time for fun!
You get the chance to do work that matters on a product that truly changes lives!
About Symend
At Symend, we believe that all customers should be treated with empathy and dignity. That's why we leverage our deep understanding of consumer behavior to create personalized interactions that better engage and empower customers at all points of the customer journey. Our digital engagement platform uses behavioral science, data science and advanced analytics to help our clients build stronger relationships with their customers. Symend: The science of engagement.™
Symend's relationship-based approach keeps enterprises attuned to the changing needs of their customers and empowers them to take action. This increases customer satisfaction, lowers operating costs, and helps resolve past due bills before reaching collections.
Founded in 2016, Symend's platform is purpose built to serve complex global enterprises in telecommunications, financial services, utilities and media. Symend is headquartered in Calgary and privately held, with global operations across Canada, the United States and Latin America.
Symend: The science of engagement.™
Symend's Privacy Policy
By submitting your application, you agree that we may use your personal information in accordance with our
privacy policy.
All positions require background screening. This will include criminal and education checks to comply with regulations.