Sr Mgr/Director, Marketing - Workforce Partnerships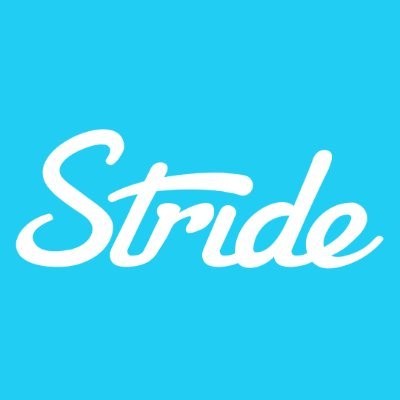 Stride Health
Marketing & Communications, Sales & Business Development
Remote
Posted on Wednesday, May 3, 2023
Today, 60 million Americans work independently, and that trend is only accelerating. But benefits are tightly coupled with full-time, W2-based jobs. As a result, the millions of Americans who work independently are excluded from that financial safety net.
Stride is the world's first benefits platform built specifically for contractors, part-timers, and the self-employed. We provide them all the same benefits you'd expect from a W2 job, like insurance, tax support, and discounts on products and services. In fact, since launching in 2014, Stride has helped over 3.5 million Americans save over $4 billion on their benefits and taxes.
We're partnered with the top employers of non-benefited workers, including DoorDash, Uber, Postmates, MasterCard, Amazon, Aon, and Willis Towers Watson. We're backed with over $86 million in capital by Venrock, New Enterprise Associates, Fidelity's F-Prime Capital Partners, King River Capital, Mastercard, and Allstate.

And we're growing! While we started off exclusively serving non-benefited workers, other companies in our space started knocking on our door to tailor our platform for their customers. Now we need outstanding people (like you!) to help us reach our mission and improve access to affordable benefits for all.
Cash compensation range: $169,000-$231,000 USD annually + equity
We are looking for an experienced Director of Marketing to drive our workforce partnership initiatives. This person will be responsible for building and scaling marketing efforts to grow our partnerships, collaborating with cross-functional teams to drive new partnership opportunities, and delivering against marketing and business objectives. The ideal candidate will be a strategic thinker who can also deliver tactically, with a proven track record of improving brand health, loyalty, and sales in the insurance and/or benefits industry. They should be comfortable working with both B2B and B2B2C audiences, and have experience designing programs to help grow partnerships.
Responsibilities:
Build and scale marketing efforts to grow our workforce partnerships through increased partner-driven enrollments.

Translate Stride's overarching positioning and value proposition for the B2B and B2B2C audiences to maximize resonance in specific channels and audiences.

Oversee the development and delivery of various partner channel communications.

Partner with the Growth team to leverage partner assets such as first party data, influencer relationships and channels to drive increased sales.

Develop custom plans for top tier partners to expand relationships, deepen engagement and drive new account creation.

Prioritize undeveloped, high-potential, existing relationships in key categories and develop refined value propositions and engagement strategies to grow relationships and consumer purchases.

Partner with the product team to design a new "self-service" e-commerce model for smaller partnerships.

Identify new partner categories, size and define custom offerings and develop GTM approach for each vertical.

Provide strategic support to brand and SaaS marketing for go-to-market strategy for new partnership opportunities.

Collaborate with the product team to drive partner product roadmap and bring new offerings to market.

Stay informed of industry shifts that create opportunities with partnerships and develop partner facing strategies to optimize engagement.

Set and communicate objectives, budgets, measurement, reporting, and KPIs for Partnership marketing that support Stride's overarching brand and marketing objectives.
Qualifications:
10+ years of experience in business marketing. Strong preference for previous experience in the insurance and/or benefits industry. Fintech, Healthcare and SaaS experience are also a plus.

Successful track record enabling business development and customer success teams to grow new and existing partnerships.

Experience with B2B and B2B2C marketing programs and a strong ability to collaborate with cross-functional teams to build robust product roadmaps that support successful go-to-market strategies.

Demonstrated ability to manage projects with stakeholders at all levels, including executive leadership, cross-functional teams, and external partners.

Exceptional communication skills with the ability to present strategic recommendations and influence decision making. Experience presenting to executive leaders and a variety of internal and external audiences is preferred.

Strong analytical skills with a proven ability to turn qualitative and quantitative data into actionable initiatives.

A customer-first mindset with a strong brand and creative sensibility. A track record of and passion for creating communications that break through the clutter, provide value, and build strong brands is preferred.

Excellent oral and written communication skills with the ability to clearly convey complex ideas to a diverse set of stakeholders.

Ability to work effectively in a fast-paced startup environment, adapt to changing priorities, and manage multiple projects simultaneously.
Leadership Competencies / Values:
Low Ego / High Intellectual Humility/Curiosity - Actively seeks input and perspective of others. Receives feedback well.

Confidence - Demonstrates a high level of confidence in decision-making and problem-solving, while also being receptive to feedback and willing to adapt plans as needed. Displays a confident and professional demeanor in interactions with internal and external stakeholders.

Excellence - Sets high standards of performance for self and others. Low tolerance for mediocrity.

Integrity - Does not ethically cut corners. Earns trust of co-workers. Puts organization above self-interest.

Resourcefulness / Initiative - Passionately finds ways to achieve results despite lack of resources. Shows bias for action.

Adaptability - Copes effectively with complexity and change.

Team Player - Leads peers to do what is best for the company. Approachable.

Intelligence - Acquires understanding and absorbs information rapidly.

Self-Awareness / Feedback - Recognizes own strengths and weaknesses. Uses feedback mechanisms.
#LI-RR
Helpful Information:
This resource will help explain Stride's Compensation Philosophy and compensation practices, and will answer some common questions you might have.
Stride's Compensation Philosophy utilizes a National Payscale, which is designed to fairly and equitably pay employees based on their performance and impact regardless of geographic location. For employees in the United States, our National Payscale leverages San Francisco Bay Area market data to determine our compensation bands for cash, commissions, or bonus (if applicable) and equity.
Unless otherwise noted, the cash compensation above is the total salary and does not include a bonus. In addition to cash compensation, all full-time Striders will be given stock options to participate in Stride's equity incentive program. We want all Striders to be an owner of the company, value that ownership, and be able to participate in any future positive outcomes for the company.
Individual compensation packages are based on a few different factors unique to each candidate, including their skills, experience, qualifications, and other job-related reasons. Our compensation ranges are designed to be competitive, equitable, and growth-oriented.
We know that benefits are also an important piece of your total compensation package. To learn more about what's included in total compensation, check out some of the benefits and perks Stride offers to all US-based employees.
At Stride, we believe in compensating Striders in ways that are true to their value in the marketplace, that inspire and motivate the team to execute our vision, that shape behavior toward productively building and sustaining Stride's culture, and that support the risks and rewards of a fast-growing technology company.
We know the confidence gap and imposter syndrome are a real thing. This can get in the way of meeting incredible candidates, so please don't hesitate to apply — we'd love to hear from you!
If you are interested in learning more about us, you can check us out on- Built In, The Muse, Stride in the News, and Additional Press.
Stride is an equal opportunity employer. We celebrate diversity and are committed to creating an inclusive environment for all employees.