Sr. Product Designer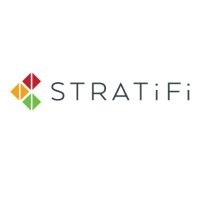 StratiFi
Product, Design
San Francisco, CA, USA
Posted on Monday, May 23, 2022
Senior Product Designer
"You've got to start with the customer experience and work backwards to the technology." – Steve Jobs
Are you someone who knows what Steve Jobs meant when he made that comment? Are you someone who believes in the power of simplicity? Are you someone who is passionate about applying design principles to transform behavior? Are you someone who loves challenges and celebrates the little triumphs as you march towards victory? And finally and most importantly, are you someone who wants to change the world? If you answered yes to all of the above, then you'll want to read on to learn more about our Senior Product Designer role.
Job Description
Work and collaborate directly with the CEO on the product roadmap and requirements
Logically visualize complex systems, design wireframes, interaction flows, prototypes, mock-ups, and beautiful interfaces to effectively communicate interaction and design ideas
Consistently interview StratiFi users to validate the designs of both existing and upcoming features to make StratiFi a better product
Demonstrate design rationale/requirements to the engineering team and document them
Give directions to the engineering team with detailed requirements and prototypes
Work with the Marketing team to announce new feature updates to the team and users
Monitor usage/user activity, document them, and present to the stakeholders with suggested improvements
Motivation and Experience:
Obsessed with improving customer experience
Passionate about behavior design
A strong, clean visual design sense
Experience with B2B software
Collaborative with customers and teammates
Knowledgeable about platforms, integrations, and APIs
Detail-oriented and process-driven
Driven to Improve your knowledge, skills, and processes
An Energetic attitude about work and life
Proactive communicator with superb writing skills
A demonstrated ability To wear multiple hats in a startup environment
A portfolio of work with 5+ years of design experience
Domain knowledge of financial industry and data visualization
About StratiFi:
Since the dawn of investing people have been chasing returns, buying on greed and selling on fear. When markets hit a rough patch which happens more often than they expect and volatility increases, people tend to sell. This is unfortunate because they end up locking in their losses instead of avoiding losses.
The fundamental issue is that we as humans are wired to be risk-averse. And unless you are an institutional investor with access to lots of capital, sophisticated systems, and decades of experience, it's hard to see your real risk. Until now.
StratiFi is empowering more people to see and discuss investment risks just like they discuss investment goals and returns. We were founded with the mission to help more people improve their understanding of risk and make informed decisions that lead to a better future.
We believe in evaluating risks before chasing rewards as a sound way to make decisions with long-term finances in an uncertain world. Know Risk. More Reward.
To learn more about StratiFi, please visit our homepage at https://www.stratifi.com/.
If you are a UX-obsessed designer, who likes to work in a cross-functional team spanning Sales, Support, Marketing, and Engineering, then we are looking for you. Come join us and let's democratize finance together to make investing safer, more reliable, and less volatile for everyone.
Benefits:
Meaningful equity in an early-stage, disruptive startup
Competitive Salary
Health, dental, and vision benefits
Gym membership
Meals at the office
Flexible and generous vacation policy
New Macbook Pro and display, and whatever else you need
How To Apply:
Submit your resume and three professional references to careers@stratifi.com.