Director, Platform Product - Money Movement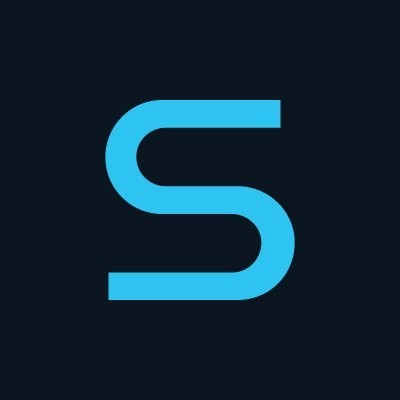 Stash
Product
United States
Posted on Thursday, May 11, 2023
Millions in the U.S. continue to be underserved or ignored by traditional financial institutions. At Stash, an investing app for more than 2 million active subscribers, we are addressing that reality by giving everyday Americans the confidence to take charge of their money and financial future. Our plans—starting at just $3 a month—provide easy and affordable access to a suite of products including investing, banking, education, and advice. Stashers are 18% more financially literate than the average American, and customers rely on Stash's unique tools, guardrails, and content to learn about money and build wealth for the long-term.
In 2022, we made tremendous steps forward in the Stash customer experience, through the launches of Stash Core, a new banking account experience featuring access to an upgraded Stock-Back® Debit Mastercard®, enhanced customer support, and refreshed benefits, including increased rewards; and expanded access to cryptocurrency through a separate crypto account offering.
Our Talented Team
We are proud to attract phenomenal individuals who share our commitment to unlocking financial opportunity for a new generation of investors. Their unique perspectives, backgrounds, and experiences have helped create a thriving and inclusive culture based on the notion of "Prioritizing People," a Stash core value.
Let's solve complex problems and tackle wealth inequality.
Stash is seeking an experienced Director of Platform Product - Money Movement to join our team. In this role, you will be responsible for establishing and driving the overarching product platform strategy for the Money Movement Platform domain. You will be responsible for setting the direction and responsible for facilitating the movement of funds on behalf of our customers, ensuring that all transactions are routed and processed accurately, securely, and quickly. We strive to provide straightforward and transparent mechanisms to move funds on, off and within the platform.
The Money Movement Platform teams at Stash is at the center of everything we do for our customers and for the business:

Funding Instruments

- Responsible for validating and maintaining the connection points necessary to securely move funds on and off our platform.

Transaction Orchestration

- Managing the entry point and overseeing all one-time and scheduled money movements into, out of, and around our platform - including deposits, withdrawals, subscription collection, intra-company transfer.

Financial Operations

- Responsible for managing complex financial money movements, treasury management and accounting to ensure the health and soundness of Stash's operations
Our team works with Design, Engineering, and stakeholders to deliver the tooling these teams need to perform critical functions that have significant customer and business impact.
What You'll Do
Define and communicate the vision, strategy, and goals that supports the Stash overall platform vision and the Money Movement domain to achieve its next level of maturity

Help shape and continually improve the product development process as we continue to grow and specifically education the broader organization about Platform Product Management.

Champion the platform mindset and best practices, contribute to, and influence highly technical decisions working with senior engineering partners.

Inform build vs. buy decisions that effectively scale our money movement platform from current state into a more mature seamless application suite and capability set

Manage relationships with key external partners that help facilitate seamless money operations for our customers.

Partner with the broader Products & Experiences teams to ensure money movement solutions integrate seamlessly.

Ensure we build and maintain high quality change management, user acceptance testing, and release management processes

Coach and develop other product managers on the team, in addition to being a strong individual contributor

Foster an environment that enables the team to execute quickly while maintaining a high standard for quality, reliability, and remarkability.
What We're Looking For
5-10 years of experience in Product Management at technology companies preferably, and familiarity with FinTech products and concepts

4+ years of experience managing and hiring other Product Managers

3+ years of experience with payments in the US payments ecosystem, consumer payment processing (debit/credit/ACH). Bonus points for subscriptions.

Experience defining strategic vision and tactical execution to build large scale subscription and payments platforms
Experience working in Platform Product Management, building solutions that can be leveraged by a variety of clients
History of leading and executing in fast-paced, high-growth, ambiguous environments with multiple stakeholders and dependent teams to deliver exceptional business impact
Strong technical background including working on technical API definitions
Have extensive experience in working with engineering teams and to build best in class solutions
Gold Stars
You love about getting into the details and are excited about the thought of reliability and great API design

You have partnered closely with engineers to build products, especially APIs, and complex systems at scale

You get excited about thinking about how to go through transformation and the journey of going from speed to scale

Results oriented with a strong work ethic and low ego.
Mission-driven and passionate about the problems Stash is solving.
High attention to detail including precise an effective communications, including with external customers/partners
#LI-AG1
#LI-REMOTE
---
At Stash it is our mission to help everyday Americans invest and build wealth. That includes people of all races, genders, and abilities, so it is important to us to acknowledge and address the issues of inequality in financial services head on.
Diversity and inclusion are essential to living our values, promoting innovation, and building the best products. Our success is directly related to our employees and we believe that our team should reflect the diversity of the customers that we serve. As an Equal Opportunity Employer, Stash is committed to building an inclusive environment for people of all backgrounds.
Helping You Invest in Yourself
Comprehensive total rewards package, comprising compensation (base salary, equity, and depending on level, an annual bonus) and health care benefits

Complimentary subscription to

Stash+ account

Remote-first work policy – Live and work where you feel the most productive, whether that is in your home, in an office (including our NYC and London offices), or a combination of both. Anywhere in the US or UK.

Equity & Stash Accounts [Invest, Retire, Custodial, Bank]

Flexible PTO

Annual education reimbursement benefit Learning & Development Fund

Work from home equipment stipends

Paid Parental Leave ([offerings for birth giving and non-birth giving parents) Primary & Secondary]

Enhanced wellness benefits through Gympass, Headspace, Ginger, and Maven Health

Stash Gives donation and volunteerism program through Millie, with an annual company match
External Recognition for Stash
Comparably's Best Company Awards: Best Places to Work, Best Company Outlook, and Best Engineering Teamfor Diversity, Women, Culture, and more! (20232)

Fintech Breakthrough Award: Best Personal Finance App (2023)

BuiltIn's Best Places to Work (2019, 2020, 2021, 2022)

Forbes Fintech 50 (2019, 2020, 2021)

Best Digital Bank, Finovate Awards (2020)

Tearsheet Challenge Awards, Best Banking Card Product - Stock-Back® Card, 2020

LendIt Fintech Innovator of the Year (2019 & 2020)
Salary Range: $180k - $271k
The base salary range represents the reasonably anticipated low and high end of the salary range for this position. Actual salaries will vary and will be based on various factors, such as the candidate's qualifications, skills, experience and competencies, as well as internal equity and alignment with market data for companies of our size and industry.
**No recruiters, please**