Director, Fraud Ops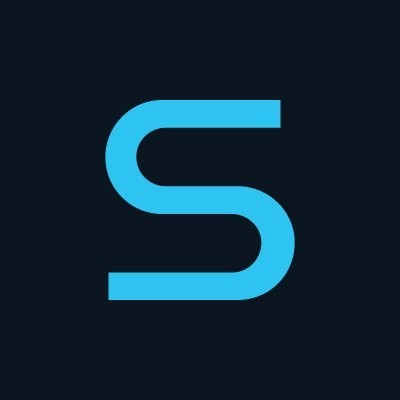 Stash
Accounting & Finance, Operations
United States
Posted on Wednesday, April 19, 2023
Millions in the U.S. continue to be underserved or ignored by traditional financial institutions. At Stash, an investing app for more than 2 million active subscribers, we are addressing that reality by giving everyday Americans the confidence to take charge of their money and financial future. Our plans—starting at just $3 a month—provide easy and affordable access to a suite of products including investing, banking, education, and advice. Stashers are 18% more financially literate than the average American, and customers rely on Stash's unique tools, guardrails, and content to learn about money and build wealth for the long-term.
In 2022, we made tremendous steps forward in the Stash customer experience, through the launches of Stash Core, a new banking account experience featuring access to an upgraded Stock-Back® Debit Mastercard®, enhanced customer support, and refreshed benefits, including increased rewards; and expanded access to cryptocurrency through a separate crypto account offering.
Our Talented Team
We are proud to attract phenomenal individuals who share our commitment to unlocking financial opportunity for a new generation of investors. Their unique perspectives, backgrounds, and experiences have helped create a thriving and inclusive culture based on the notion of "Prioritizing People," a Stash core value.
Let's solve complex problems and tackle wealth inequality.
As the Fraud Operations Leader, you are responsible for managing both internal and external (BPO) teams that support customers impacted by fraud activity, help to identify fraud activity and create processes and procedures to support the customer experience. Reporting to the VP of Customer Operations, you will be responsible for managing the fraud team and the associated KPIs, supporting vendors, and partner relationships.
In this role, you will be responsible for maintaining and improving all Fraud Operations processes. You will own the overall fraud customer communication strategy, and understand impacts to the product. You will work with our Customer, Brokerage and Bank Operations teams as well as committed Product & Engineering partners to ensure controlled, reliable process management across the Fraud Operations team. You will drive efficiency, develop and implement department-level reporting for all KPIs, and work closely with Fraud Strategy teams to ensure solutions meet evolving regulatory framework requirements.
The role of the Fraud Operations Team at Stash is to safely enable the mission across the improvements and innovations that empower the financial freedom of our customers. You will bring a strong relationship building, leadership, and partnership skill set, a data driven approach, and compassion for your team and our customers to help make this happen.
What You'll Do
Build and scale a world class fraud operations team of reviewers across internal and outsourced (BPO) team members

Establish and track KPIs and forecast staffing for fraud operations including the team, process and procedures, and the supporting vendors

Build relationships with internal & external stakeholders, monitor key external vendor performance targets, and identify and implement changes to increase efficiency and maximize Stash and customer benefits

Understand fraud trends through both team feedback and data analysis

Define and establish policies and procedures for fraud review and customer service around fraud interactions

Document and maintain process maps for all Fraud Operations functions.

Partner with Fraud Strategy Team, AML, Onboarding, Data Science, and Product on continuous improvement

Work with external partner fraud teams supporting bank and invest platforms on trends, investigations, escalations, and policies and procedures

Develop and utilize KPI reports and dashboards to communicate Fraud Operations results to company stakeholders, evaluate effectiveness of policies, and identify areas to reduce risk or improve customer experience.

Maintain a daily understanding of queue sizes, loss trends, and other dashboards to adjust the team focus and/or rules accordingly

Handle and provide guidance on escalations, engage legal and brokerage teams as needed
What We're Looking For:
8-10 years experience in fraud with 3+ years directly managing fraud operations teams

Experience in financial space, preferably in online banking with review of such activities as ACH, P2P money movement, MRDC, disputes, chargebacks, and KYC/CIP

Data driven, with experience in reporting tools such as SQL, Looker, or Tableau

Passion for process efficiency and effectiveness

Leader and coach with strong relationship, collaboration and influence skills to drive results on key business objectives

Proactive, enthusiastic team player

Detail oriented with strong organizational skills and ability to prioritize and execute in a fast-paced environment

Excellent written and oral communication skills and an ability to translate payments requirements to business stakeholders

Strong skills managing strategy and business delivery, including quantitative and qualitative metrics/KPI tracking and optimizing operations efficiency and outcome

Strong problem-solving skills with both internal and external partners.

Proven track record of managing complex projects across functions, business lines and business partners
#LI-REMOTE
---
At Stash it is our mission to help everyday Americans invest and build wealth. That includes people of all races, genders, and abilities, so it is important to us to acknowledge and address the issues of inequality in financial services head on.
Diversity and inclusion are essential to living our values, promoting innovation, and building the best products. Our success is directly related to our employees and we believe that our team should reflect the diversity of the customers that we serve. As an Equal Opportunity Employer, Stash is committed to building an inclusive environment for people of all backgrounds.
Helping You Invest in Yourself
Comprehensive total rewards package, comprising compensation (base salary, equity, and depending on level, an annual bonus) and health care benefits

Complimentary subscription to

Stash+ account

Remote-first work policy – Live and work where you feel the most productive, whether that is in your home, in an office (including our NYC and London offices), or a combination of both. Anywhere in the US or UK.

Equity & Stash Accounts [Invest, Retire, Custodial, Bank]

Flexible PTO

Annual education reimbursement benefit Learning & Development Fund

Work from home equipment stipends

Paid Parental Leave ([offerings for birth giving and non-birth giving parents) Primary & Secondary]

Enhanced wellness benefits through Gympass, Headspace, Ginger, and Maven Health

Stash Gives donation and volunteerism program through Millie, with an annual company match
External Recognition for Stash
Comparably's Best Company Awards: Best Places to Work, Best Company Outlook, and Best Engineering Teamfor Diversity, Women, Culture, and more! (20232)

Fintech Breakthrough Award: Best Personal Finance App (2023)

BuiltIn's Best Places to Work (2019, 2020, 2021, 2022)

Forbes Fintech 50 (2019, 2020, 2021)

Best Digital Bank, Finovate Awards (2020)

Tearsheet Challenge Awards, Best Banking Card Product - Stock-Back® Card, 2020

LendIt Fintech Innovator of the Year (2019 & 2020)
Salary Range: $143k - $215k
The base salary range represents the reasonably anticipated low and high end of the salary range for this position. Actual salaries will vary and will be based on various factors, such as the candidate's qualifications, skills, experience and competencies, as well as internal equity and alignment with market data for companies of our size and industry.
**No recruiters, please**