Staff Engineer, iOS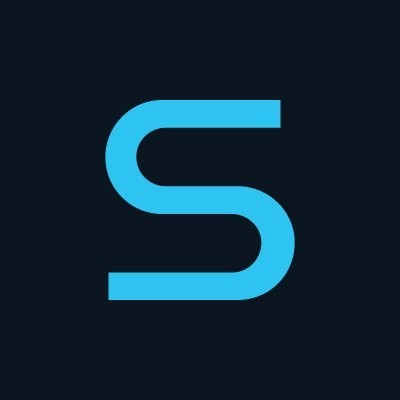 Stash
Software Engineering
United States
Posted on Friday, March 17, 2023
Millions in the U.S. continue to be underserved or ignored by traditional financial institutions. At Stash, an investing app for more than 2 million active subscribers, we are addressing that reality by giving everyday Americans the confidence to take charge of their money and financial future. Our plans—starting at just $3 a month—provide easy and affordable access to a suite of products including investing, banking, education, and advice. Stashers are 18% more financially literate than the average American, and customers rely on Stash's unique tools, guardrails, and content to learn about money and build wealth for the long-term.
In 2022, we made tremendous steps forward in the Stash customer experience, through the launches of Stash Core, a new banking account experience featuring access to an upgraded Stock-Back® Debit Mastercard®, enhanced customer support, and refreshed benefits, including increased rewards; and expanded access to cryptocurrency through a separate crypto account offering.
Our Talented Team
We are proud to attract phenomenal individuals who share our commitment to unlocking financial opportunity for a new generation of investors. Their unique perspectives, backgrounds, and experiences have helped create a thriving and inclusive culture based on the notion of "Prioritizing People," a Stash core value.
Let's solve complex problems and tackle wealth inequality.
As a Staff iOS Software Engineer, you will be responsible for designing, developing advanced features and frameworks for our iOS application, as well as maintaining and optimizing them. You will be part of leading the overall software architecture by working closely with the iOS platform team and the rest of the development team, including designers and backend developers, to ensure that our apps meet the highest standards of quality and performance.
What You Will Do:
Analyze and correct complex product design issues, using independent judgment.

Independently balance design tradeoffs while designing a component of the system.

Analyze user needs and software requirements to determine feasibility of design within time and cost constraints.

Design, architect, and develop functional, testable, maintainable software that meets product and customer requirements defined architecture

Generate and review the necessary documents to support the project.

Lead cooperative efforts with Design, UX, Marketing and Project Management to ensure project success

Lead and support other team members to create or improve procedures, policies, processes, systems, and technology requirements

Develop and utilize tools to enhance the company's product/process development and performance

Lead and support complex product development for cross-functional teams, influencing multiple technical areas of expertise

Help hold the team accountable to deliver high-quality results with passion, energy and drive to meet business priorities

Mentor, develop and influence across the business, intentionally building divisional relationships

Identify and implement design and process solutions and ensure they are sustained over time

Lead code reviews for projects/systems as an independent reviewer applying design principles, coding standards and best practices

Collaboratively review and update coding standards
What we are looking for:
8+ years of work experience in iOS development.

Industry experience in Swift.

Talent for cleanly architecting UI features.

Strong leadership skills

Experience with mentoring, coaching and growing junior and senior engineers
Gold stars:
Swift, VIPER Architecture, SwiftUI, Combine, UIKit, CoreData, TCA Architecture, CI/CD process.

Excellent debugging skills.

Passion for quality and attention to detail.

Excellent communication skills with the ability to work cross-team.

Inquisitive and highly motivated self-starter.

Ability to context switch based on priorities
#LI-JB2
#LI-REMOTE
---
At Stash it is our mission to help everyday Americans invest and build wealth. That includes people of all races, genders, and abilities, so it is important to us to acknowledge and address the issues of inequality in financial services head on.
Diversity and inclusion are essential to living our values, promoting innovation, and building the best products. Our success is directly related to our employees and we believe that our team should reflect the diversity of the customers that we serve. As an Equal Opportunity Employer, Stash is committed to building an inclusive environment for people of all backgrounds.
Helping You Invest in Yourself
Comprehensive total rewards package, comprising compensation (base salary, equity, and depending on level, an annual bonus) and health care benefits

Complimentary subscription to

Stash+ account

Remote-first work policy – Live and work where you feel the most productive, whether that is in your home, in an office (including our NYC and London offices), or a combination of both. Anywhere in the US or UK.

Equity & Stash Accounts [Invest, Retire, Custodial, Bank]

Flexible PTO

Annual education reimbursement benefit Learning & Development Fund

Work from home equipment stipends

Paid Parental Leave ([offerings for birth giving and non-birth giving parents) Primary & Secondary]

Enhanced wellness benefits through Gympass, Headspace, Ginger, and Maven Health

Stash Gives donation and volunteerism program through Millie, with an annual company match
External Recognition for Stash
Comparably's Best Company Awards: Best Places to Work, Best Company Outlook, and Best Engineering Team for Diversity, Women, Culture, and more! (2023)

Fintech Breakthrough Award: Best Personal Finance App (2023)

BuiltIn's Best Places to Work (2019, 2020, 2021, 2022)

Forbes Fintech 50 (2019, 2020, 2021)

Best Digital Bank, Finovate Awards (2020)

Tearsheet Challenge Awards, Best Banking Card Product - Stock-Back® Card, 2020

LendIt Fintech Innovator of the Year (2019 & 2020)
Salary Range: $159k - $236k
The base salary range represents the reasonably anticipated low and high end of the salary range for this position. Actual salaries will vary and will be based on various factors, such as the candidate's qualifications, skills, experience and competencies, as well as internal equity and alignment with market data for companies of our size and industry.
**No recruiters, please**