Head of Market Strategy Mountain View, CA​ · Full-time · Senior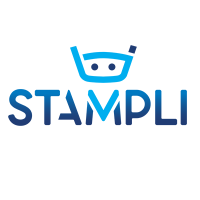 Stampli
California, USA
Posted on Saturday, March 25, 2023
About The Position
About Stampli:
Stampli is a complete accounts payable (AP) automation software that brings together AP communications, documentation, corporate cards, and payments all in one place — allowing AP to have full control and visibility over corporate spending. Our customers' love for the product is the core of our success, contributing to G2 Crowd naming Stampli a "Leader in AP Automation"' for 12 consecutive quarters.
Combined with an excellent culture and a vibrant location in downtown Mountain View, Stampli has won 7 Comparably awards in 2022, including; Best Company Outlook, Best Company Work-Life Balance, Best Company Happiness, Best Company Perks & Benefits, Best Company Compensation.
With a focus on fast time-to-value, control, and enhancing current enterprise resource planning (ERP) investments, Stampli enables its customers to control spend no matter how it's paid — from invoices to corporate cards, all the maintaining their ERP as the source of truth. Stampli's native ERP integrations include Dealertrack, Microsoft, Oracle NetSuite, QuickBooks, Sage, Sage Intacct, SAP, and more.
About the Position:
As Stampli's Head of Marketing Strategy, you will ensure that all of Stampli's GTM activities are rooted in deep understanding of customer needs and market opportunities. You will be in a highly collaborative role, uncovering insights and partnering with cross-functional teams to apply those insights to their work. You will report directly to the VP of Marketing.
WHAT YOU WILL DO
Insights:
Act as Stampli's in-house expert on the trends that impact our target audiences and should influence our GTM activities. You'll be the point person for research and distillation on the following topics:
Horizontal trends that influence CFOs and finance teams
Vertical-specific trends that influence pockets of potential and existing customers
Insights into competitive offerings, including their positioning, pricing, functionality and usability
Trends and patterns in the ERP industry that influences how we sell, how we partner, and how we build product
The identification of demographic and firmographic patterns that let us create market segments for more effective demand generation and sales efforts
Business value:
Work with Sales, BI and other teams to better articulate the value and ROI of our products. This includes:
Identifying benchmarks and metrics that communicate the ongoing value Stampli delivers
Working with Sales to ensure that we "close" customers around value (as opposed to price or features)
Working with CS to ensure our QBR presentations communicate the ongoing value that Stampli provides in the most measurable way
Working with Product on potential in-product dashboards or metrics that customers could use to understand and validate the value Stampli delivers
Working with Marketing to ensure value is clear to prospects as early as possible in the customer journey
Collaborative application of insights and business value:
Not only are you generating insights, but you're making sure that they are applied for maximum effect. This includes:
Work with senior leadership to influence business and team strategy
Broadly and regularly distribute insights in a form and manner that is easy to understand and clearly applicable to the average Stampli employee. This includes both digital distribution as well as live/in-person trainings or presentations, as necessary.
Collaborate incredibly closely with product marketing to ensure launches, campaigns and other activities are oriented around these insights (in terms of targeting, messaging, enablement, etc)
Working with Sales, Brand, Demand Gen and other teams to ensure the messaging that those teams develop leverages the latest insights to be as persuasive and effective as possible. This includes providing broad direction that can be applied to ad copy, content marketing, sales scripts and templates, presentation decks and much more.
Partnering with Product to ensure both short-term and long-term roadmap decisions most effectively take advantage of our market opportunity and meet current and future customer needs
Maintaining analyst decks and other materials to articulate Stampli's strategic storyline to appropriate audiences
Strategic projects
Stampli is in a highly competitive space, and opportunities spring up on a moment's notice. You will often be the point person for time-sensitive research requests from Stampli Leadership.
YOU WILL GET
The salary hiring range for this position is $160,000 to $200,000. Compensation offered will be determined by factors such as location, level, job-related knowledge, skills, and experience.
Stock Options
Full medical, dental, and vision insurance
401(k)
Opportunities for internal promotions
Strong and experienced leadership that supports your growth and success
Hybrid work schedule (2 days a week in office)
Free snacks, beverages, catered meals, happy hour and team events
Open concept and modern work environment
An inclusive, tight knit, and exciting start-up environment culture that offers career and personal growth