Distribution Operations Associate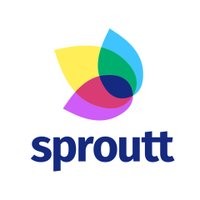 Sproutt Insurance
Operations
Remote
Posted on Thursday, September 22, 2022
About Sproutt
Sproutt is a new kind of life insurance distributor that is transforming how life insurance is sold. Our platform takes the complexity out of selling life insurance and provides agents with and consumers a modern digital experience. Sproutt offers a full suite of the industry's top rated life insurance products from term to perm housed on our SmartLife Digital Sales Platform that enables agents to solve 95% of all client's needs with a few clicks. As an Insurtech and Digital Distributor, Sproutt is optimizing data science and life insurance to provide agents a best in class experience.
Job Description
We are seeking an Operations Associate with strong technical abilities, project management skills, proactive attitude, and action oriented mentality. This key role will support the execution of top strategic priorities in order to drive sales growth and meet the various needs of our distribution team. As Distribution Operations Associate, you will report to the Director of Distribution Operations to identify and resolve real-time operational solutions pertaining to new business, marketing operations, and product and system capabilities.
Responsibilities
Assist with troubleshooting operational issues as they surface, diagnose root causes, and propose structural changes to systems and processes in order to realize efficiency gains

Effectively manage a variety of technology, data, and service vendors

Define, document, develop, and optimize business processes across verticals (Marketing, Sales, etc.)

Manage marketing automation tools, including campaign strategy, content development, comprehensive system setup (sequences), campaign execution, and optimization

Support the implementation and administration of software tools and technologies; help employees understand how to use tools.

Support marketing and sales teams, understanding their objectives and translating into action.
Requirements
Strong knowledge of Hubspot, CRM software and system applications

Proven ability to find, recommend and implement needle moving changes

Thrives in a fast-paced environment where projects are fluid and require quick turnaround

Strong analytical and problem-solving skills; comfortable working with data

Ability to critically evaluate information gathered from multiple sources, identify gaps, decompose high-level information into details, and turn conclusions into action

Identify, analyze and resolve a wide range of process and operational issues or inefficiencies providing quick and decisive solutions