Ad Operations Manager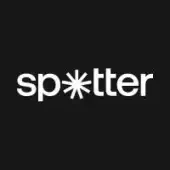 Spotter
Operations
California, USA
Posted on Saturday, April 22, 2023
Overview:
Spotter empowers top YouTube creators to accelerate their business and unleash their full creative potential by giving them access to the capital, knowledge, and community they need to succeed at scale. As the top provider of creator-friendly growth capital, Spotter tailors our investments to meet the unique needs of each creator we partner with, giving them the freedom to create without compromise.
Creators are free to reinvest their funds however they choose, from hiring a team, to building their own production studios, and everything in between, all while maintaining total control over their catalogs, their channels, and their future earnings. In addition to funding, Spotter provides creators with in-depth data insights into the performance of their existing content, enabling them to leverage the full value of their library, as well as the value of future uploads and how they can improve performance in the future.
Featured in Forbes, Fast Company, Variety, Axios, and more, Spotter has already deployed over $740 million to YouTube creators to reinvest in themselves and accelerate their growth. Spotter has licensed content that consists of over 600,000 videos, which generate 88 billion monthly watch-time minutes. With our curated premium video catalog, we deliver a unique scaled media solution to Advertisers and Ad Agencies that is transparent, efficient, and 100% brand safe.
What You'll Do:
Spotter is looking for a detail-oriented and data-driven Ad Operations Manager to help with coordinating, maintaining, and optimizing digital video advertising campaigns in a high growth digital ad sales team. The ideal candidate will have a passion for online media trends, digital entertainment, and the world of social media influencers. The Ad Operations Manager will have a strong understanding of digital advertising, preferably on YouTube and/or other social networks. Candidates should thrive working in a fast paced cross-functional organization.
Responsibilities:
Work with internal teams and external clients to develop and execute Google/YouTube video advertising campaigns within Google Ads
Monitor, optimize and troubleshoot digital video advertising campaigns, identify delivery trends, and drive maximum performance for our clients
Provide requested reporting and optimization recommendations to ensure successful campaign execution
Look for and identify trends in historical data to develop effective long-term and short-term strategies to help grow the business
Effectively communicate our position in the marketplace and have a deep understanding of competitive programs, industry trends, and the latest ad technology
Support the RFP process in partnership with Advertising Sales and Account Management
Assist in the creation of sales collateral like one sheets, case studies, benchmarks and presentations
Participate in client facing meetings by providing advertising campaign strategy, execution requirements, and reporting capabilities
Who You Are:
1-3 years of digital advertising operations or account management experience
Excellent verbal and written communication skills
Ability to manage budgets, deadlines, goals, priorities, and client expectations in a fast-paced environment
Ability to convert analytical data into easy-to-understand concepts with a knack for storytelling
High sense of urgency with the ability to successfully perform work while meeting deadlines
Team player who's excited to grow their career and gain exposure into digital advertising within the creator economy
Positive, can-do-anything attitude, attention to detail, and high energy
Plus:
Experience in digital marketing, such as SEM, SEO or paid media (PPC, CRM, AdWords, Social, or mobile UA), or digital ad trafficking or experience working with large brands
Strong Excel and PowerPoint (Apple Keynote and Adobe Photoshop a plus) skills for presentation and media planning support
Why Spotter:
Medical insurance covered up to 100%
Dental & vision insurance
401(k) matching
Stock options
Complimentary gym access
Autonomy and upward mobility
Diverse, equitable, and inclusive culture, where your voice matters.
In compliance with local law, we are disclosing the compensation, or a range thereof, for roles that will be performed in Los Angeles. Actual salaries will vary and may be above or below the range based on various factors including but not limited to skill sets; experience and training; licensure and certifications; and other business and organizational needs. A reasonable estimate of the current pay range is: $70-$500K salary per year. The range listed is just one component of Spotter's total compensation package for employees. Other rewards may include an annual discretionary bonus and equity.
COVID-19 Vaccination Policy
Spotter requires proof of being fully vaccinated for COVID-19 as a condition of commencing employment.
Spotter is an equal opportunity employer. Spotter does not discriminate in employment on the basis of race, religion, creed, color, national origin, ancestry, citizenship, physical or mental disability, medical condition, genetic characteristics or information, marital status, sex (including pregnancy, childbirth, breastfeeding, and related medical conditions), gender, gender identity, gender expression, age, sexual orientation, military status, veteran status, use of or request for family or medical leave, political affiliation, or any other status protected under applicable federal, state or local laws.
Equal access to programs, services and employment is available to all persons. Those applicants requiring reasonable accommodations as part of the application and/or interview process should notify a representative of the Human Resources Department.