Senior UX Director, Product Design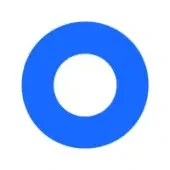 SpotOn
Product, Design
Remote · Chicago, IL, USA
Posted on Saturday, November 18, 2023
Senior UX Director, Product Design
Remote(US)
At SpotOn, we're helping small businesses and restaurants compete and win with technology to better connect with their customers. Think marketing software, website development, e-commerce, reservations, online ordering, digital loyalty, review management, and both retail and restaurant point-of-sale (POS) solutions.
Recently, SpotOn has:
Raised $300M in Series F funding (valuing SpotOn at $3.6 Billion)
Earned awards for Great Places to Work and Built In's Best Places to Work for 2022 & 2023
Earned award for Inc's Fastest Growing Company in 2023
Rated the top-rated point-of-sale (POS) for Restaurants, Bars, Retail, and Small Business by Capterra users
Helped local businesses succeed with technology and support to battle through the labor shortage while also helping their employees earn more.
At SpotOn, we support restaurant and retail businesses at the heart of our communities with point-of-sale and payment solutions designed to help them compete effectively and thrive. We are looking for an experienced UX leader for our Restaurant Point of Sale and Guests UX groups, focusing on SpotOn's core suite of restaurant POS and business management software product experiences.
As Senior UX Director you will lead multiple UX teams, supporting initiatives that enable restaurants to optimize their operations and provide the highest level of hospitality to their customers, while making the jobs of restaurant employees easier and more rewarding. As a seasoned leader, you will partner closely with Product, Engineering and Marketing cross-functional partners to drive the vision for SpotOn restaurants user experience and provide direction and mentorship to your team of UX managers and designers to foster solutions that empower restaurant owners, managers and employees to easily take orders and payment from customers and to successfully manage their business.
This job is based in the US, and can be remote or may be in-office/hybrid if the candidate is located near SpotOn offices.
As Senior UX Director at SpotOn, you will apply your seasoned expertise to lead design teams in the creation of compelling UX solutions, informed by user research and analytics. Your design group focuses on creating simple and innovative solutions that address merchants and employees needs in Restaurant businesses across the US.
At SpotOn, we care deeply about the people who use our products. SpotOn UX designers act as customer advocates for users across a diverse array of market segments. The ideal candidate for this position has the ability to instill deep customer empathy into our decision-making, along with keen instincts for creating elegant, effective solutions from otherwise complex workflows.
In this role, you will lead, not only the execution side of product design, but also as a key advocate for the customer experience when contributing to the business strategy and the future of the products we build. You'll collaborate regularly with senior leaders in Product Management, Engineering, Data Science, Brand and Marketing teams to create compelling, world-class experiences for SpotOn Restaurants products.
User experience design is integral to our success in building products that people love. At SpotOn, as Senior UX Director, you will drive the vision for SpotOn Restaurant experiences and inspire your design teams to push the boundaries of what's possible, conceptualizing UX ecosystems in meaningful ways that resolve key customer problems and elevate our product strategy. We're looking for uniquely talented leaders who share our enthusiasm and passion for helping restaurants from small businesses to mid-market conglomerates thrive and grow in the ever-challenging marketplace.

Responsibilities
Build a rich, engaging vision for SpotOn's Restaurants experience, enabled through our suite of POS and business management offerings.
Drive user-centered design practices and foster creativity and holistic design thinking within SpotOn Product Design, supporting a diverse suite of Web and mobile applications, as well as hardware devices.
Build strong relationships and operating rhythms with cross-functional partners at the senior executive level, and align with product leadership across the organization to help inform future roadmaps and transform UX vision into reality.
Build and cultivate positive relationships across disciplines, including user research, content, design, product management, engineering, marketing, sales, customer support, and with partner UX teams across SpotOn.
Efficiently lead the generation of user experiences that are customer-centric, cohesive, inclusive, and well-informed.
Be responsible for and effectively advocate for SpotOn users within a fast-paced environment with multiple stakeholders.
Establish a clear process for your teams to estimate, plan and track UX projects and deliverables from inception to completion through iterative stages, optimizing for user experience quality and timely delivery of design specifications and assets.
Help to optimize our Design practices and ensure our UX teams are producing meaningful, comprehensive design documentation for information architecture, navigation, task flows, UI patterns and components for mobile, Web and touchscreen point-of-sale systems.
Manage and mentor UX managers and designers to distill complex product goals into simple and intuitive user experiences.
Leverage your strong foundational knowledge of HCI, interaction design and visual design principles to raise the bar and actively coach your design teams, while contributing to and upholding the SpotOn design system and brand guidelines.
Provide leadership and guidance in the planning and conducting of user research activities to gather customer insights and leverage data analytics to inform your teams' design decisions.
Plan and lead UX workshops and training activities to grow our UX practice.
Drive group design reviews to ensure all designers receive and provide feedback that yields high quality designs and great customer experience outcomes.
Identify UX staffing needs and grow the Product Design teams for the Restaurant POS and Guests product areas.
Work across US and European time zones as needed to collaborate and meet timelines.
Qualifications
10+ years of product user experience design with an accompanying UX-focused portfolio of work samples for web and mobile applications.
5+ years of managing UX teams – local and remote
Bachelor's Degree Required, in Human Computer Interaction, Information Design, Graphic Design, or a related design or behavioral science discipline, or equivalent experience.
Excellent written and verbal communication skills in English – bonus for additional language skills.
Excellent communication, presentation, interpersonal, and analytical skills; the ability to communicate complex interaction concepts clearly and persuasively across different audiences and varying levels of the organization.
Skills & Experience
Experience leading and delivering on full lifecycle design projects from design strategy through execution.
Experience with design thinking frameworks, as well as translating UX research insights into inventive design solutions that address user needs/pains.
Experience with mobile-first product design and designing UX for consumer-facing and business-to-business Web and mobile applications.
Expertise in multiple areas of UX including interaction design, information architecture, user research, visual design, design systems and accessibility.
Experience balancing product, development, and user-centered goals to help shape overall product strategy.
Effective in working across organizational boundaries to collaborate proactively with partners across Brand, Marketing, Product Management, Engineering and neighboring UX teams.
Benefits:
At SpotOn, we put people above everything else. We're known for our innovative software and technology solutions, but we stand out because of the hard-working humans behind the tech. We can't take care of our clients without taking care of our employees first, and that's why we invest in you with a competitive benefits package that includes the following:
Medical, Dental, and Vision Insurance
401k with company match
Restricted Stock Units
Flexible Time Off
Volunteer Time Off
Headspace membership for guided meditation and stress relieving tools
Employee Resource Groups for Diversity and Inclusion, Women, LGBTQIA+, and other communities
Monthly cell phone and internet stipend
Subscription to Linkedin Learning and Tuition reimbursement of up to $2k per calendar year
Compensation:
Our base pay range is $230,000 -$300,000 for this role + RSUs.
Please note the salary range listed is just one component of a competitive compensation package which includes a company stock plan
Offers will be reflective of the candidate's location and experience.
SpotOn is an e-verify company.