Senior Data Analyst-Payments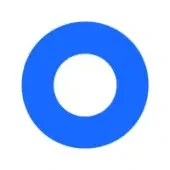 SpotOn
IT, Data Science
Remote · Chicago, IL, USA
Posted on Monday, September 25, 2023
SpotOn's data analytics team provides up-to-date, accurate data, analyses, insights and recommendations to support data-driven decision making and improve operational efficiency across SpotOn's different departments and teams. We build our data infrastructure as a product instead of just a service, with the ability to make a significant impact on Spoton's products, operations and business strategy.
As a Senior Data Analyst - Processing Analytics at SpotOn, you will focus on analyzing a complex credit card payments data set to identify trends and anomalies and develop recommendations to improve the business performance and efficiency on topics such as pricing, processes improvements, risk management and more.
You will partner with different departments and teams to collect business requirements and questions; use various types of data and tools to create analyses and dashboards that answer those business questions; and support the teams' daily operations. You will be involved in driving data-based decisions and lead initiatives to improve operational efficiency. You will be an active thought partner and subject matter expert to data, deeply involved in new projects and all aspects of your stakeholders deliverables to bring them, and SpotOn in general, huge value, insights and support.
Required Skills and Experience
Driven by analytics and metrics, leveraging data to make informed decisions
Highly organized with attention to detail and ability to prioritize.
Able to communicate effectively with diverse stakeholders
Able to summarize, explain and simplify complex data analyses and concepts
Superb presentation skills, great at using data to tell stories
Team player with collaborative approach to work
Ability to manage multiple deliverables simultaneously and proactively communicate changes and roadblocks.
Comfortable working collaboratively with various stakeholders across departments, including senior management
Superb SQL proficiency and comfortable using it to query very large data sets. You have an opinion on CTEs vs subqueries and trailing vs leading commas.
3+ years of data analytics experience, preferably for SaaS or payments companies
Experience with credit card payments data - a big advantage
Strong SQL and data analysis skills
Prior experience working with or supporting marketing, operations, sales or finance teams
Experience presenting complex data analyses to senior management
Hands-on experience with creating business models and tracking actual to forecast - an advantage
Experience using BI visualization tools like Metabase, Looker, Power BI or Tableau
Foundational understanding of data modeling best practices. Bonus points for experience with dbt and version control.
Experience with a modern data warehouse like Snowflake, Big Query, Redshift or Firebolt.
Skills that are a plus
Prior experience with payments process and or credit card transactions data sets
Benefits:
At SpotOn, we put people above everything else. We're known for our innovative software and technology solutions, but we stand out because of the hard-working humans behind the tech. We can't take care of our clients without taking care of our employees first, and that's why we invest in you with a competitive benefits package which includes:
Medical, Dental and Vision Insurance
401k with company match
Restricted Stock Units
Paid vacation, 11 company holidays, sick time, and volunteer time off
Headspace membership for guided meditation and stress relieving tools through the Sequoia App*
Employee Resource Groups for Diversity and Inclusion, Women, LGBTQIA+, and other communities
Monitor, Keyboard, and Mouse needed for your home office? We got you
Monthly cell phone and internet stipend
Unlimited access to virtual audio and visual workouts through the Sequoia App*
Subscription to Linkedin Learning to expand your knowledge on all kinds of fun topics
Tuition reimbursement for up to 2k per calendar year to assist with classes of your choice
* for those enrolled in the Anthem plan
Compensation:
Our base pay range starts at $110,000 -$135,000 for this role

Please note the salary range listed is just one component of a competitive compensation package which includes a company stock plan

Offers will be reflective of the candidate's location and experience.
SpotOn is an equal employment opportunity employer. Qualified candidates are considered for employment without regard to race, religion, gender, gender identity, sexual orientation, national origin, age, military or veteran status, disability, or any other characteristic protected by applicable law.
SpotOn is an e-verify company.