Engineering Manager (Shared Services)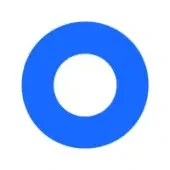 SpotOn
Software Engineering, Other Engineering
Chicago, IL, USA · Detroit, MI, USA · Remote
Posted on Saturday, September 9, 2023
Engineering Manager
Our Shared Services Engineering group is focused on building world-class shared products and platforms that help drive our Point-of-Sale solutions. Products and services in this area include Merchant Dashboard, Teamwork (Labor), Marketing.ai, customer service, loyalty, and much more! You will work on building and supporting high availability, real time systems that are the secret sauce to providing a competitive edge to our customer base.
As an Engineering Manager you will help teams deliver systems that are critical to restaurant operations, including payroll and scheduling. You'll keep your teams focused and engaged to help them maintain a regular release cadence and work through product backlog. By upholding out SpotOn Engineering Standards you'll create and develop an environment of timely and lossless communication that builds the trust of team members and peers.
Responsibilities
Work with peers in Product, QA, and other Engineering departments;
Coach and mentor team members;
Cautiously drive adoption of new technologies and processes;
preserve our engineering values of quality, scalability, and maintainability;
"See around corners" — identify blind spots and prioritize work across teams;
Work with international teams to ensure successful product development and delivery; and
Own the overall architecture and systems engineering for your products.
Qualifications
Bachelor's or Master's degree in Computer Science or related technical field

10+ years of software development experience

2+ years of experience managing software teams (as a Leader or a Manager)

Strong technical background in software engineering and architecture, and experience with modern programming languages and frameworks

Experience recruiting and developing technical talent, and building high-performance engineering teams

Excellent communication and collaboration skills, with the ability to work effectively with cross-functional teams, including international teams

Strong leadership and people management skills, with the ability to inspire and motivate team members

Ability to identify blind spots and prioritize initiatives, and drive results in a fast-paced and dynamic environment

Passion for innovation and driving change, and a strong commitment to quality and continuous improvement.
Tech Stack:
PHP
Laravel
MySQL
Kubernetes
Elastic Beanstalk
AWS
Benefits:
At SpotOn, we put people above everything else. We're known for our innovative software and technology solutions, but we stand out because of the hard-working humans behind the tech. We can't take care of our clients without taking care of our employees first, and that's why we invest in you with a competitive benefits package which includes:
Medical, Dental and Vision Insurance
401k with company match
Restricted Stock Units
Paid vacation, 11 company holidays, sick time, and volunteer time off
Headspace membership for guided meditation and stress relieving tools through the Sequoia App*
Employee Resource Groups for Diversity and Inclusion, Women, LGBTQIA+, and other communities
Monitor, Keyboard, and Mouse needed for your home office? We got you
Monthly cell phone and internet stipend
Unlimited access to virtual audio and visual workouts through the Sequoia App*
Subscription to Linkedin Learning to expand your knowledge on all kinds of fun topics
Tuition reimbursement for up to 2k per calendar year to assist with classes of your choice
* for those enrolled in the Anthem plan
Compensation:
Our base pay range is $150,000 -$200,000 for this role

Please note the salary range listed is just one component of a competitive compensation package which includes a company stock plan

Offers will be reflective of the candidate's location and experience.
SpotOn is an equal employment opportunity employer. Qualified candidates are considered for employment without regard to race, religion, gender, gender identity, sexual orientation, national origin, age, military or veteran status, disability, or any other characteristic protected by applicable law.
SpotOn is an e-verify company.