Origination Specialist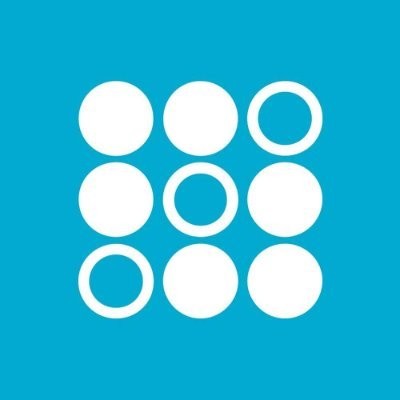 SoFi
cottonwood heights, ut, usa
Posted on Friday, May 19, 2023
Employee Applicant Privacy Notice
Who we are:
Shape a brighter financial future with us.
Together with our members, we're changing the way people think about and interact with personal finance.
We're a next-generation fintech company using innovative, mobile-first technology to help our millions of members reach their goals. The industry is going through an unprecedented transformation, and we're at the forefront. We're proud to come to work every day knowing that what we do has a direct impact on people's lives, with our core values guiding us every step of the way. Join us to invest in yourself, your career, and the financial world.
The role
We are kicking off a new rotation program within SoFi Lending Operations that will enable you to learn a handful of roles while contributing to different areas of the Lending business! This is an exciting opportunity designed to provide unique opportunities to grow you professionally at SoFi!
The Originations Specialist is a full time, entry-level role designed to provide hands-on learning experience with SoFi Lending Operations focusing on member support and lending application reviews. Origination Specialists will complete a 3 phase program within a 2 year period. Each phase will consist of a training period followed by a ramp-up period. During the rotational program, you will complete the following 3 phases:
Application Review (W2 income)

: In the first phase, the role will start with Lending Application Reviews. You will review and verify applications pursuant to credit policies and procedures- including analyzing credit reports, analyzing income from various sources excluding self-employment, and verifying documents provided by applicants. You will split approximately 40%-50% of your time between the Member Support role and Application Review role.
Member Support:

In the second phase, you will provide best in-class service to SoFi members over phone, chat, SMS and email through 1:1 interactions. You'll work with various internal teams to assist SoFi members with questions and solve problems regarding SoFi's Lending products.
Application Review (Self Employment)

: This will be similar to the second phase, but with more complex financial profiles. Continuing to split 40%-50% of your time between the Application Review role and the Member Support role.
After completion of the rotation, you'll have the option to continue to work across the three phases or branch off into another area of SoFi's Lending team including, but not limited to: Inside Sales, Account Conversion, Funding and Product Partnership.
What you'll do:
Respond to member inbound inquiries via phone, chat, SMS and email regarding SoFi'a Student Loan and Personal Loan applications. Take ownership of resolving member inquiries and attempt to foresee causes of additional inquiries. Provide timely follow up to all outstanding items

Demonstrate empathy, professionalism, top-notch problem solving skills, relationship management

Follow compliance and regulatory guidelines in order to protect sensitive information and meet the member needs

Share insights with teammates regarding the root causes of member inquiries, concerns and complaints. Advocate on our members' behalf to improve our products, operations and policies

Clearly document Member interactions using selected templates where appropriate

Review applications pursuant to credit policies and procedures- including analyzing credit reports, analyzing income from various sources excluding self-employment and verifying documents provided by applicants

Verify identity, income, and other required documentation

Perform outbound outreach to applicants and work with the applicant and the Operations team to successfully move applications through the process to funding

Prepare and present applications that may be eligible for credit exceptions to relevant teams

Develop strong knowledge of internal processes and procedures to ensure the quality of loan system data and the adequacy of paperless loan documentation

Perform ad hoc duties as assigned
What you'll need:
A strong connection to the SoFi Mission and Values

A passion for helping others while solving problems quickly

Strong verbal and written communication skills

Excellent organizational and time management skills

Proficient in Google products, data visualization tools, customer service tools and admin tools

A self starter, able to make decisions while applying analytical skills required to manage reviewing tasks

Able to learn, retain and apply new information quickly

Able to identify trends in your day-to-day work, in a spreadsheet, in a series of charts/graphs and connect those trends to a possible root cause

To establish productive working relationships with co-workers, management and clients

Professional demeanor and strong work ethic, high accuracy and strong attention to detail

College degree desired. High school diploma or GED required

Ability to work alternative schedules: evenings, early mornings, weekend days. Some bandwidth for overtime as the need arises
Compensation and Benefits
The base pay range for this role is listed below. Final base pay offer will be determined based on individual factors such as the candidate's experience, skills, and location.
To view all of our comprehensive and competitive benefits, visit our
Benefits at SoFi
page!
SoFi provides equal employment opportunities (EEO) to all employees and applicants for employment without regard to race, color, religion (including religious dress and grooming practices), sex (including pregnancy, childbirth and related medical conditions, breastfeeding, and conditions related to breastfeeding), gender, gender identity, gender expression, national origin, ancestry, age (40 or over), physical or medical disability, medical condition, marital status, registered domestic partner status, sexual orientation, genetic information, military and/or veteran status, or any other basis prohibited by applicable state or federal law.
Pursuant to the San Francisco Fair Chance Ordinance, we will consider for employment qualified applicants with arrest and conviction records.
Due to insurance coverage issues, we are unable to accommodate remote work from Hawaii or Alaska at this time.
Internal Employees
If you are a current employee, do not apply here - please navigate to our Internal Job Board in Greenhouse to apply to our open roles.