Unsecured Lending Compliance Officer, Director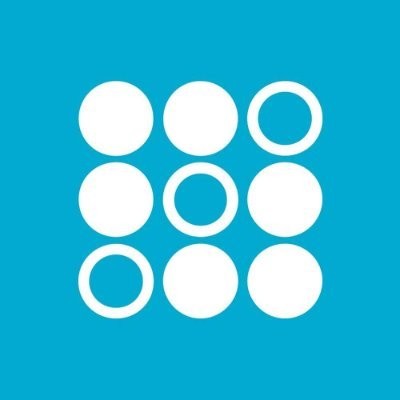 SoFi
Legal
United States
Posted on Thursday, May 18, 2023
Employee Applicant Privacy Notice
Who we are:
Shape a brighter financial future with us.
Together with our members, we're changing the way people think about and interact with personal finance.
We're a next-generation fintech company using innovative, mobile-first technology to help our millions of members reach their goals. The industry is going through an unprecedented transformation, and we're at the forefront. We're proud to come to work every day knowing that what we do has a direct impact on people's lives, with our core values guiding us every step of the way. Join us to invest in yourself, your career, and the financial world.
The role:
The Unsecured Lending Compliance Officer, Director supports the Bank Chief Compliance Officer in maintaining a robust and effective compliance risk management program at the Bank. This role has the key responsibility to support the Bank's Unsecured Lending strategy (credit card, student loans, and personal loans) and ensure execution is within SoFi's risk appetite. Responsible for leading a team and collaborating across the three lines of defense to establish risk awareness and culture that supports the identification, measurement, reporting and management of enterprise-wide Compliance related opportunities and risks. Supports the Bank Chief Compliance Officer in providing timely and actionable insight and reporting to Management and Board level committees.
What you'll do:
Serve as subject matter expert on unsecured lending compliance (credit card, student loans, and personal loans) related topics by maintaining industry insights and timely review of related industry alerts and environment to help determine applicability and risk to the organization.

Engages across the three lines of defense to establish effective and collaborative relationships and feedback loops to identify and address root causes of concern. Maintain effective communication with unsecured lending product department heads and process owners so that all personnel are informed regarding compliance requirements and work together to mitigate compliance risk exposure and participate in corrective action when required.

Project planning and management including implementing regulatory change events.

Designs and enhances reporting to the Bank Compliance Committee and the Bank Board Risk Committee on the status of regulatory compliance, including the details of any identified compliance issues and the corrective action taken.

Serves as people leader in supporting and recruiting a team of direct reports. Provide guidance and coaching in developing the team's skills and knowledge of the Bank's compliance management program.

Champions a corporate culture in which all personnel view regulatory compliance as aligned with the Company's purpose and values and is regarded as a key objective in business decisions and process development/implementation.

Ensures unsecured lending compliance risk controls exist in accordance with regulatory standards and best practices through risk assessments and ongoing control monitoring.

Ensures an updated database of all unsecured lending compliance requirements applicable to the Company is maintained, and the processes are in place to ensure compliance.

Possesses a working knowledge of unsecured lending regulatory requirements and remains aware of the economic environment and business best practices that will affect the Company's strategic plans.

Acts as subject matter expert and provide consulting or advisory services to business or internal partners on an as needed basis

Liaises with external parties to include Federal or State bank examiners, external auditors, and outside consulting firms regarding the Company's compliance function.
What you'll need:
Bachelor's degree required

Minimum of 10 years of relevant experience in unsecured lending product compliance or as a federal regulator.

Professional certification such as Certified Regulatory Compliance Manager (CRCM) is preferred.

Management/Leadership experience related to compliance processes and activities common to mid to large banking organizations.

Management/leadership in audit and regulatory exams.
Technical/Functional Competencies:
Ability to build effective relationships with a proven record of building trust and credibility through strong interpersonal skills, communications, and actions.

Ability to negotiate effectively using diplomacy and tact to resolve difficult issues while maintaining a high degree of professionalism.

Strong influence skills working both internally and externally at senior and executive levels.

Ability to write accurate reports and documents, and sort and interpret data.

Holds self to a high level of quality.

Must be self-motivated and enthusiastic to obtain personal and company goals.

Dedication to integrity, producing high quality results, and meeting deadlines.

Excellent leadership skills demonstrated by ownership of issues through their resolution while providing sound guidance to others.

Outstanding communication skills, both oral and written, and the ability to communicate clearly with constituents at all levels of the organization, including playing the role of an effective challenger.

Demonstrated decision-making capability under stressful situations while dealing with complex issues involving competing interests.

Ability to understand and communicate complex regulations in a digestible way.

Strong organizational skills.

Demonstrated ability to research and interpret data from various sources.
Compensation and Benefits
The base pay range for this role is listed below. Final base pay offer will be determined based on individual factors such as the candidate's experience, skills, and location.
To view all of our comprehensive and competitive benefits, visit our
Benefits at SoFi
page!
SoFi provides equal employment opportunities (EEO) to all employees and applicants for employment without regard to race, color, religion (including religious dress and grooming practices), sex (including pregnancy, childbirth and related medical conditions, breastfeeding, and conditions related to breastfeeding), gender, gender identity, gender expression, national origin, ancestry, age (40 or over), physical or medical disability, medical condition, marital status, registered domestic partner status, sexual orientation, genetic information, military and/or veteran status, or any other basis prohibited by applicable state or federal law.
Pursuant to the San Francisco Fair Chance Ordinance, we will consider for employment qualified applicants with arrest and conviction records.
Due to insurance coverage issues, we are unable to accommodate remote work from Hawaii or Alaska at this time.
Internal Employees
If you are a current employee, do not apply here - please navigate to our Internal Job Board in Greenhouse to apply to our open roles.