Head of Credit- Golden Pacific Bank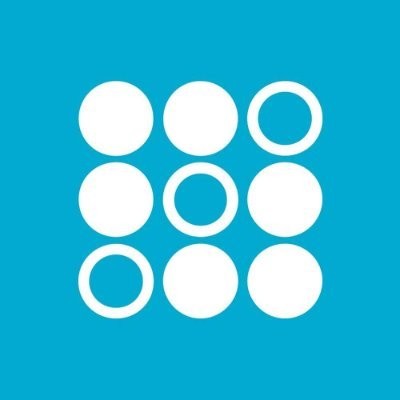 SoFi
Sacramento, CA, USA
Posted on Thursday, May 4, 2023
Employee Applicant Privacy Notice
Who we are:
Shape a brighter financial future with us.
Together with our members, we're changing the way people think about and interact with personal finance.
We're a next-generation fintech company using innovative, mobile-first technology to help our millions of members reach their goals. The industry is going through an unprecedented transformation, and we're at the forefront. We're proud to come to work every day knowing that what we do has a direct impact on people's lives, with our core values guiding us every step of the way. Join us to invest in yourself, your career, and the financial world.
The role:
The position will serve as the Senior Manager, Head of Credit for Golden Pacific Bank, a division of SoFi Bank, N.A. The Head of Credit is responsible for the day-to-day oversight and administration of Golden Pacific Bank's Loan Portfolio. Responsibilities also include establishing internal controls and written policies and procedures regarding credit risk management, thereby ensuring the quality and risk profile of the loan portfolio meets the overall objectives of the organization. This position also provides direct supervision for the Loan Review, Credit Underwriting, Servicing & Special Assets areas within the Bank.
**Please note: This is not a remote opportunity- this role will be onsite, full time, in the Sacramento office location**
What you'll do:
Work within the management structure to formulate, revise, and implement policies and procedures for the Credit Administration Area that are consistent with the overall strategy of SoFi Bank.
Ensure that proposed loans adhere to existing policy guidelines, documentation is sufficient to ensure security of the collateral, and the review is adequate to maintain the loan portfolio's quality and profitability.
Develop and maintain an effective loan review and underwriting process.
Oversee both the Credit Administration Area and Loan Servicing Department including managing direct repots.
Work with the Compliance Department to ensure that training relating to lending rules and regulations are completed and up to date.
Provide oversight of an effective credit approval process and mechanisms that allow for accurate and timely identification of risk in all asset categories. Lead internal asset review meetings.
Provide oversight to the Special Assets department of the Bank which includes the collection and recovery functions. Additionally, the position provides oversight for the management and disposition of any OREO for the Bank.
Responsible for division audit and examinations administration, corrective actions and results.
Oversee Federal and State regulatory compliance for the Bank with regards to Credit Risk Management.
What you'll need:
What experience and qualifications are required to perform well in this role? Please make sure to include only the required skills and experience. The next section will include preferred or "nice to haves".
Include 5-10 education, training, or experience requirements in this section for a well rounded job description. Be sure that each requirement is linked back to the role the individual will be performing on a daily basis. These qualifications should be non-negotiable.
Bachelor's Degree (minimum level of course work in Business, Finance, Accounting, or related field) or equivalent credit training.
At least 7 years of experience in a leadership role in Credit Administration including managing direct reports.
Working knowledge of industry best practices and applicable laws and regulations regarding Commercial lending.
Extensive knowledge and training in Commercial Lending including but not limited to: Multi-Family Residential, Commercial Real Estate and Small Business Lending.
Excellent written and verbal communications skills including the ability to present to large audiences.
Proficiency in Excel, Word, PowerPoint, and other Microsoft office products and Google products
Ability to take initiative and prioritize tasks, as well problem-solving, leadership and strong analytical skills.
Nice to have:
Master's degree preferred.
Familiarity with the Sacramento and Yuba City market.
Experience meeting Bank objectives under the Community Reinvestment Act.
Compensation and Benefits
The base pay range for this role is listed below. Final base pay offer will be determined based on individual factors such as the candidate's experience, skills, and location.
To view all of our comprehensive and competitive benefits, visit our
Benefits at SoFi
page!
SoFi provides equal employment opportunities (EEO) to all employees and applicants for employment without regard to race, color, religion (including religious dress and grooming practices), sex (including pregnancy, childbirth and related medical conditions, breastfeeding, and conditions related to breastfeeding), gender, gender identity, gender expression, national origin, ancestry, age (40 or over), physical or medical disability, medical condition, marital status, registered domestic partner status, sexual orientation, genetic information, military and/or veteran status, or any other basis prohibited by applicable state or federal law.
Pursuant to the San Francisco Fair Chance Ordinance, we will consider for employment qualified applicants with arrest and conviction records.
Due to insurance coverage issues, we are unable to accommodate remote work from Hawaii or Alaska at this time.
Internal Employees
If you are a current employee, do not apply here - please navigate to our Internal Job Board in Greenhouse to apply to our open roles.