Senior Manager, Collections and Recovery Loss Forecasting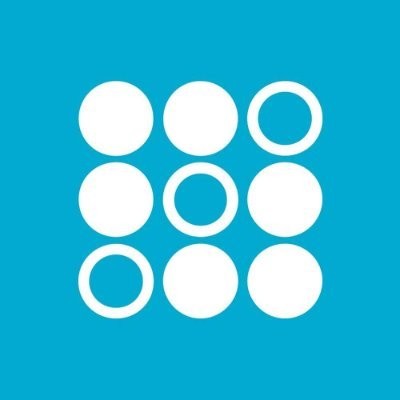 SoFi
Frisco, TX, USA
Posted on Thursday, March 23, 2023
Employee Applicant Privacy Notice
Who we are:
Shape a brighter financial future with us.
Together with our members, we're changing the way people think about and interact with personal finance.
We're a next-generation fintech company using innovative, mobile-first technology to help our millions of members reach their goals. The industry is going through an unprecedented transformation, and we're at the forefront. We're proud to come to work every day knowing that what we do has a direct impact on people's lives, with our core values guiding us every step of the way. Join us to invest in yourself, your career, and the financial world.
The role
This is an exciting opportunity to join a growing Collections Center of Excellence (CCE) team that has developed strong partnerships and working relationships with other key functional areas. The Senior Manager Risk role is a critical one that will build and lead the Best-in-Class Risk Loss Forecast Model, and help to establish and coordinate Capacity Planning, Staffing Model, as well as an agent Incentive Plan.
This role focuses on delivering enhanced capabilities around Credit Loss forecasting for the SoFi portfolio of loans by leveraging a newly developed suite of forecasting models while working with our data science, operations, risk and finance teams. It provides the opportunity to make impactful contributions to the bottom line.
This leader will bring new ways of thinking, data sources, technologies, and capabilities to SoFi and will serve as the "Loss Forecasting" voice of CCE for our Consumer Lending products. The Senior Manager risk role will help to identify opportunities by creating and monitoring roll-rates, charge offs, recoveries, macro-economic changes/trends, portfolio fluctuations and changes in originations and profiles to help provide recommendations to help drive the business to successful outcomes.
What you'll do:
● Build and manage the Best-in-Class Risk Loss Forecast and Outlook Model. Establish the Risk Loss Forecast and Outlook review, update, and communication cadence. Define and manage risk limits, risk appetites and metrics for CCE
● Partner with team to help establish and coordinate CAP Plan, Staffing Model, and Incentive Plan for CCE
● Partner with MIS to Create and update KPI and Dashboard at the Portfolio level to help drive improved loss forecasting.
● Build and lead a high performing team - hiring, developing, and leading the efforts of others
● Collaborate with Model development and Model execution teams in initial implementation of a new, complex Credit loss forecasting model across multiple use cases in Quarterly forecast assessments, Capital planning and Stress testing scenarios, Strategic business planning, and for other what-if-sensitivity analysis
● Ensure and demonstrate reasonability of input assumptions for loss forecasting in the new model and analyze resulting forecast outcomes during each forecast cycle for appropriateness.
● Analyze Loss forecast estimates from the new model alongside other models to formulate ranges and understand varying dynamics
● Enable the phased evolution of the new model's loss forecasting capabilities by identifying areas for enhancement and follow up including robust prioritization with stakeholders
● Formulate the input for Credit Loss forecast estimates for use in Capital planning and Stress Testing using appropriate models, and other tools
● Collaborate with Credit Strategy, Collections and Portfolio teams to incorporate changes in underwriting, as well as other business dynamics within the overall forecast
● Assess externally sourced Macro economic forecasts for use within the model suite as well as present to internal stakeholders across Credit, Risk, and Finance functions
● Assist the Loss forecast process owner, and model owner with tasks related to model governance and process governance
What you'll need:
● 6+ years of collections and recovery industry experience with a focus in contact strategy, modeling, or risk analytics work experience
● Bachelor's degree in a quantitative field of study (i.e., Accounting, Business, Economics, Finance, Mathematics, Statistics, Engineering, Decision sciences/ Analytics, Risk Management) and 6+ years of experience in Credit, Risk or Collections in Consumer Finance or other relevant professional experience; or in lieu of a degree, 6+ years of experience in Credit, Risk or Collections in Consumer Finance or other relevant professional experience
● 5+ years of experience in predictive modeling/estimation or in analyzing outcomes from such techniques, in areas such as Credit Loss forecasting, Credit Reserves, stress testing, or other adjacent areas within consumer credit impairment
● Proven hands-on experience utilizing SAS or SQL as well as open-source tools such as Python, PySpark, R to extract, process and analyze data
● Advanced EXCEL skills with demonstrable familiarity with data processing/report building/analysis techniques
● Possess an analytics background and the strategic acumen to direct a function that draws strategic insights from data using database and statistical analysis tools to inform decisions and support SoFi's overarching strategic goals relative to loss prevention
● High motivation to drive change, eager to learn, and able to work collaboratively in a complex and fluid environment
● Proven analytical skills in conducting sophisticated analysis using customer performance data, bureau attributes and other 3rd party variables to solve business problems; a demonstrated ability to synthesize and communicate analysis to peers and senior management
● A history of success in leading initiatives and driving results through collaboration and hands-on work
● Experience in banking and/or fintech industry with excellent communications skills
● Ability to collaborate well with teammates and business partners and influence business decisions
Nice to have:
● 6+ years of related experience with a Master's
● Experience solving data heavy problems
● A passion for well-tested code and utilizing testing frameworks
● Experience in banking and/or fintech industry
Compensation and Benefits
The base pay range for this role is listed below. Final base pay offer will be determined based on individual factors such as the candidate's experience, skills, and location.
To view all of our comprehensive and competitive benefits, visit our
Benefits at SoFi
page!
SoFi provides equal employment opportunities (EEO) to all employees and applicants for employment without regard to race, color, religion (including religious dress and grooming practices), sex (including pregnancy, childbirth and related medical conditions, breastfeeding, and conditions related to breastfeeding), gender, gender identity, gender expression, national origin, ancestry, age (40 or over), physical or medical disability, medical condition, marital status, registered domestic partner status, sexual orientation, genetic information, military and/or veteran status, or any other basis prohibited by applicable state or federal law.
Pursuant to the San Francisco Fair Chance Ordinance, we will consider for employment qualified applicants with arrest and conviction records.
Due to insurance coverage issues, we are unable to accommodate remote work from Hawaii or Alaska at this time.
Internal Employees
If you are a current employee, do not apply here - please navigate to our Internal Job Board in Greenhouse to apply to our open roles.