Senior Communications Designer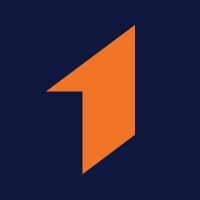 Roofstock
Marketing & Communications, Design
Oakland, CA, USA
Posted on Wednesday, May 24, 2023
What we do and why we do it
As the leading end-to-end investment platform for single-family rental homes (SFR), our mission is to make real estate investing radically accessible, cost effective, and simple. We successfully merge our passion for helping investors build wealth through real estate with cutting edge technology that transforms the way they do it.
How it's going (and growing)
With a talented team of 400+ Roofsters, our collaborative, can-do culture is what fuels our growth. Early last year we closed on our Series E, raising $240 million, and have offices in California, Texas, and New York as well as many remote opportunities. Our growth includes recent acquisitions of Great Jones (full-service property management), Stessa (financial management software) to empower customers with a seamless way to acquire, manage, and track their investment properties on one platform, and Rent Prep (tenant screening and placement service for landlords).
We get a lot of attention for our innovation—like being on the Forbes Fintech 50 and Red Herring 100—but we're most proud of being recognized as a Great Place to Work® (Check out our reviews!). We're nice, get things done, and have fun. We champion professional growth and work-life balance.
We are looking for a Senior Communications Designer to join our Marketing team at Roofstock. You will play a crucial role in gathering information from executives and others, transforming ideas into impactful presentations with clear and engaging storylines that effectively communicate our company's message. You will collaborate closely with executives, designers, and cross-functional teams to develop visually compelling deliverables that support our strategic goals. The ideal candidate possesses exceptional visual communication and storytelling skills, strong design skills, and the ability to distill complex information into concise and visually appealing presentations.
What You Will Do:
Collaborate with executives and key stakeholders to gather information, data, and insights and, with a deep understanding of the objectives and needs, create compelling presentation decks, storyboards, and/or other materials.
Create visually compelling and professional presentations using PowerPoint or other presentation software, incorporating impactful graphics, charts, and images that effectively communicate complex information in a clear and concise manner.
Develop clear and engaging storylines that effectively convey key messages, aligning with the organization's strategic objectives and target audience.
Apply design principles, including typography, color theory, and layout, to enhance the visual appeal and readability of presentations while maintaining brand consistency.
Translate complex data and statistical information into visually engaging charts, graphs, and infographics to aid comprehension and enhance storytelling.
Collaborate closely with executives, providing design guidance and support throughout the presentation creation process, including content organization, visual hierarchy, and overall presentation flow.
Work closely with cross-functional teams, including Marketing, Communications, and Product teams, to ensure alignment with messaging, branding guidelines, and strategic objectives.
Conduct thorough reviews of presentations to ensure accuracy, consistency, and adherence to brand standards, as well as the identification and correction of any errors or inconsistencies.
Stay updated on presentation design trends, emerging technologies, and best practices to continuously improve our design capabilities and ensure cutting-edge visual communication.
What You Will Bring With You:
Bachelor's degree in Graphic Design, Visual Communication, or a related field. A combination of education and relevant experience will also be considered.
8+ years working as a graphic designer or communications designer, with a focus and demonstrated success creating presentations (PowerPoint, Keynote) used by executives.
Strong portfolio showcasing a range of presentation design projects, demonstrating a keen eye for detail, creativity, and a solid understanding of design principles in the context of presentations.
Proficiency in PowerPoint and other relevant presentation software, as well as design software such as Figma and Adobe Creative Suite (Photoshop, Illustrator) for graphics creation and enhancement.
For our regular full-time roles we offer a great benefits package!
Equity incentives to give you a stake in the Company's future
Medical, Vision and Dental for you (95%) and your dependents (70%)
Flexible time off and sick days
We exhibit an upbeat and collaborative work culture
Virtual company-sponsored outings
Roofstock is an equal opportunity employer. In keeping with the values of Roofstock, we make all employment decisions including hiring, evaluation, termination, promotional and training opportunities, without regard to race, religion, color, sex, age, national origin, ancestry, sexual orientation, physical handicap, mental disability, medical condition, disability, gender or identity or expression, pregnancy or pregnancy-related condition, marital status, height and/or weight.