VP, Total Rewards & HR Operations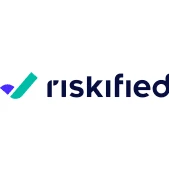 Riskified
People & HR, Operations
New York, NY, USA
Posted on Tuesday, July 4, 2023
About Us
Riskified empowers merchants and shoppers to realize the full potential of eCommerce by making it safe, accessible, and frictionless. Our global team helps the world's most-innovative eCommerce merchants eliminate risk and uncertainty from their business. Merchants integrate Riskified's machine learning platform to create trusted customer relationships, driving higher sales while reducing costs. Riskified has reviewed hundreds of millions of transactions and approved billions of dollars of revenue for global brands and fast-growing businesses across industries, including Wayfair, Wish, Peloton, Gucci, and many more. As of July 29th, 2021, Riskified has begun trading on NYSE under the ticker RSKD.
About the Role
The Vice President of Rewards and Operations is a global senior leadership role that will lead and assume overall accountability for strategy development, design, implementation, administration, and governance of all compensation and benefit programs in addition to HRIS, HR Analytics and HR Operations teams. This role will ensure all programs align with business objectives of Riskified, are effective in attracting, rewarding, and retaining key talent, and are fully compliant with local legal and regulatory requirements. This is a collaborative role that will work cross-functionally with the entire leadership team, Human Resources, Finance, and Legal to understand business issues and collectively develop effective business solutions. As a member of the HR senior leadership team, this role will translate the global HR strategy into a comprehensive global rewards strategy.
What You'll Be Doing
Build and maintain a global rewards strategy that is fully aligned with the Riskified plan, motivates performance, is fiscally responsible, and supports the attraction and retention of high performing talent

Design and implement core processes including Executive, Broad Based, and Incentive Compensation; as well as Retirement, and Health and Welfare Benefits programs

Support Executive and Board of Directors in Total Rewards: Provide data and expert guidance for Compensation Committee meetings to drive annual recommendations for executive compensation, equity programs, and other analyses as requested by the Committee

Oversee the design and administration of stock compensation plans with a focus on retention and meaningful rewards, balanced with fiduciary responsibility

Monitor the effectiveness of existing compensation and benefits policies, guidelines and procedures, recommending plan revisions, as well as new plans, in support of the strategic plan

Ensure the capability to monitor local market trend information to ensure compensation and benefits programs are competitive and responsive to both enterprise and local business unit needs

Design and implement strategies that enhance HR service delivery, create efficiencies, and improve the team member experience with accurate recordkeeping and reporting

Lead the HRIS and HR Analytics team to develop data-driven insights to predict and solve business challenges across the company related to all areas of human resources

Develop a comprehensive total rewards communication and education strategy

Oversee compensation, benefits and HR operations related vendor relationships, negotiating services and managing costs
Qualifications
10+ years of experience in compensation, benefits, and total rewards in an innovative, fast-growing organization; public company experience required;

preferably global

Executive compensation experience including regular engagement with the Compensation Committee of publicly traded companies

Broad knowledge and experience in various compensation philosophies including overall competitive compensation positioning, short and long-term incentive design, equity management, SEC regulations, executive agreement design, compliance, market measurement, etc.

Strong leader with a track record of developing and maintaining high performing teams

Excellent presentation and executive engagement skills

Demonstrated ability to lead and influence across multiple levels of the organization on key compensation, benefits, and wellness topics

Financial acumen; ability to understand the short- and long-term financial impact of compensation practices, and ability to prepare or supervise the preparation of relevant financial data

Innovative and creative problem-solving skills; able to work in an agile and dynamic work environment
The base salary range for this position is $215,000-$240,000. This range is applicable to candidates who will perform the job either wholly, or in part, within New York City. Actual salary will be based on qualifications, competencies, and location. If you feel this range is not attractive, we encourage you to let us know through the application process.
Base salary is just one part of the pay package at Riskified. All full-time regular employees receive a bonus target and are eligible to receive stock-based awards. Also, our value proposition goes way beyond compensation: our perks and benefits package, culture, community, and learning and development programs are just some of the elements we provide to bring value to our employees. We invite you to apply at www.riskified.com to learn more about what we have to offer.
Life at Riskified
We are a fast-growing and dynamic tech company with 750+ team members globally. We value collaboration and innovative thinking. We're looking for bright, driven, and passionate people to grow with us.
Some of our NYC Benefits & Perks:
Our NYC team is currently working in a hybrid of remote and in-office for all our team members

Fully-covered medical, dental, and vision insurance from your first day

Equity for all employees, 401(k) + matching, commuter benefits

Catered lunch, fully-stocked kitchen, team events, happy hours, birthday celebrations

Yoga, pilates, soccer league, wellness classes

Wide-ranging opportunities to volunteer and make an impact in local communities

Commitment to your professional development with global onboarding, sales bootcamp, s

kills-based courses, full access to Udemy, lunch & learns

Awesome Riskified gifts and swag!
In the News
Reuters: General Atlantic-backed Riskified valued at $4.3 bln in NYSE debut
Fortune Magazine: Riskified named Best Workplaces in New York for 2022
The Muse: Q&A with Sales Enablement Manager Benedikt Parstorfer
Globes: Riskified is among Israel's fastest growing companies
TechCrunch: Riskified Prevents Fraud on Your Favorite E-commerce Site
CTech: Riskified's VP HR on Post-COVID Flexible Work Routines
Riskified is deeply committed to the principle of equal opportunity for all individuals. We do not discriminate based on race, color, religion, sex, sexual orientation, national origin, age, disability, veteran status, or any other status protected by law.