Senior Customer Support Analyst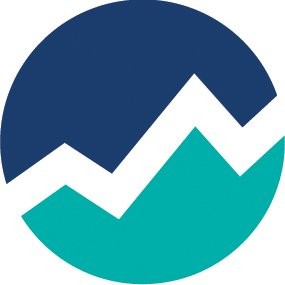 Ridgeline
IT, Customer Service
New York, NY, USA
Posted on Thursday, April 13, 2023
Do you love learning, teaching, and leveraging software to revolutionize the way your customers do business? Do you enjoy collaborating with teammates to provide an innovative enterprise solution to an industry that has never had one offered before? If so, you may want to join Ridgeline as a Customer Support Technical Analyst.
As a Customer Support Analyst at Ridgeline, you will be responsible for supporting SaaS operations, as well as investigating and resolving integration and system issues raised by Ridgeline customers. You will interact directly with customers, third party partners, and Ridgeline's engineering teams to troubleshoot issues and deliver best in class customer service. You will bring a consultative approach to our customers and build a track record of outstanding service.
What will you do?
Interact directly with customers via live chat and Zendesk tickets to understand and resolve their technical challenges with the Ridgeline environment and integration toolset. This includes getting your hands dirty with inbound and outbound data integrations, working with 3rd party providers on formats & executions (ex: Itiviti, custodians, DTCC), and troubleshooting potential issues within the Ridgeline application.

Provide SaaS operations technical support for production customers including monitoring & troubleshooting services, AWS tools, batch jobs, 3rd party integrations, data load validations, etc.

Troubleshoot batch script automations for data feeds. Execute environment restores.

Partner with the Ridgeline Engineering team to harden daily operational workflows for beginning-of-day reconciliation, trading, post trade activities, and integrations (eg: scripting, automation, and validation)

Partner with Ridgeline's engineering and product management teams to work through customer bugs & enhancement needs.

Become an expert in all aspects of the Ridgeline environment and integration toolset.

Collaborate with integration consultants on customer project teams to support their efforts of testing customer integrations.

Think creatively, own problems, seek solutions, and communicate clearly along the way.

Contribute to a collaborative environment deeply rooted in learning, teaching, and transparency.

Evangelize Ridgeline's technology and communicate the value to external stakeholders.

Provide partnership and coaching to functional and technical Support Reps as the Customer Support organization continues to scale
Desired Skills and Experience
3+ years of experience implementing or troubleshooting technical customer issues within the FinTech industry (OMS/EMS, back office systems, financial accounting, etc)

Bachelor's degree in Computer Science, Information Technology, or related field of study

Experience handling customer escalations

Hands-on experience with reading and understanding code

Hands-on experience with REST APIs and upgrades

Hands-on experience with FinTech Industry File Formats (DTCC - CTM, Confirmations, Affirmations, FIX, Logi, SWIFT, etc.) and workflow processes

Aptitude and ability for learning new technologies and technical skills quickly

Understanding of Infrastructure as Service cloud providers such as AWS

Passion for customer service

Excellent verbal and written communication skills
Nice-to-Haves
Experience coaching customers around tech stack, tooling, and processes

Experience working with IDEs such as PyCharm, Visual Studio Code, etc.

Experience working with Version Control software such as GitHub, Bitbucket, SVN

Experience with Zendesk

Experience with Google Apps or the MS Office suite

Comfortable working with Slack, JIRA/Confluence
About Ridgeline
Ridgeline is the industry cloud platform for investment management. It was founded in 2017 by visionary entrepreneur Dave Duffield (co-founder of both PeopleSoft and Workday) to address the unique technology challenges of an industry in need of new thinking. We are building a modern platform in the public cloud, purpose-built for the investment management industry to empower business like never before.
Headquartered in Lake Tahoe with offices in Reno, Manhattan, and the Bay Area, Ridgeline is proud to have built a fast-growing, people-first company that has been recognized by Fast Company as a "Best Workplace for Innovators," by LinkedIn as a "Top U.S. Startup," and by The Software Report as a "Top 100 Software Company."
Ridgeline is proud to be a community-minded, discrimination-free equal opportunity workplace.
Ridgeline processes the information you submit in connection with your application in accordance with the Ridgeline Applicant Privacy Statement. Please review the Ridgeline Applicant Privacy Statement in full to understand our privacy practices and contact us with any questions.
Compensation and Benefits
[For New York and California Based Only]
The cash compensation amount for this role is targeted at $120,000-$145,000 for individuals based in New York and California. Final compensation amounts are determined by multiple factors, including candidate experience and expertise, and may vary from the amount listed above.
As an employee at Ridgeline, you'll have many opportunities for advancement in your career and can make a true impact on the product.
In addition to the base salary, 100% of Ridgeline employees can participate in our Company Stock Plan subject to the applicable Stock Option Agreement. We also offer rich benefits that reflect the kind of organization we want to be: one in which our employees feel valued and are inspired to bring their best selves to work. These include unlimited vacation, educational and wellness reimbursements, and $0 cost employee insurance plans. Please check out our Careers page for a more comprehensive overview of our perks and benefits.