Senior Software Engineer, Messaging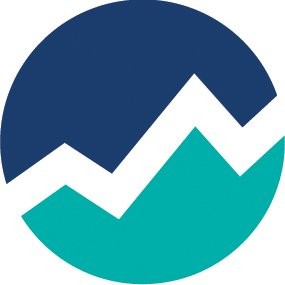 Ridgeline
Software Engineering
Incline Village, NV, USA · New York, NY, USA · Reno, NV, USA
Posted on Wednesday, May 11, 2022
Senior Software Engineer - Messaging
Be the glue that holds it all together in a startup that will revolutionize the FinTech industry. If helping deliver best in class products at a rapid pace gets you excited then this could be the role for you. Ridgeline's platform and application is built from the ground up on AWS and we are pushing the boundaries on a daily basis. Our microservices-based architecture presents complex operational challenges that we are eager to solve. Bring your knowledge of managing distributed systems on AWS' platform and help us scale our internal development teams to meet the needs of a growing customer base.
This role can be hybrid in our NYC or Nevada offices.
What will you do?
Manage large scale multi-tenant and multi-region Kafka clusters residing on AWS

Handle all Kafka environment builds, including design, capacity planning, cluster setup, performance tuning and ongoing monitoring & observability needs

Perform high-level, day-to-day operational maintenance, support, and upgrades for the Kafka cluster

Implement high-availability strategies to ensure application resiliency during an outage or disaster

Deploy and maintain infrastructure resources with Infrastructure as Code (IAC) techniques and tools

Creation of key performance metrics, measuring the utilization, performance and overall health of the cluster

Capacity planning and implementation of new/upgraded hardware and software releases as well as for storage infrastructure

Research and recommend innovative, and where possible, automate key administration tasks

Ability to closely collaborate with product managers and lead engineers.

Provide guidance in the creation and modification of standards and procedures

Proactively monitor and setup alerting mechanism for Kafka Cluster and supporting hardware to ensure system health and maximum availability

Provide technical expertise and guidance to production support
Preferred Skills and Experience:
Design, build, assemble, and configure application or technical architecture components using business requirements

Hands-on experience with Kafka clusters hosted in AWS, preferably using MSK

Experience in building Kafka pipelines using Terraform, Cloud formation templates, etc.

Experience in implementing security & authorization (permission based) on Kafka cluster

Experience in setting standards to automate deployments

Experience in Kafka Mirror Maker

Experience in High availability cluster setup, maintenance and ongoing 24/7 support

Hands on experience in standing up and administering Kafka platform from scratch which includes creating a backup & mirroring of Kafka Cluster brokers, broker sizing, topic sizing, h/w sizing, performance monitoring, broker security, topic security, consumer/producer access management (ACL)

Knowledge of best practices related to security, performance, and disaster recovery.

Ability to concentrate on a wide range of loosely defined complex situations, which require creativity and originality, where guidance and counsel may be unavailable

Demonstrate a product mindset with an ability to set forward thinking and direction

Ability to maintain a positive attitude while working with high demands and short deadlines that leads to working after hours

Excellent communications and interpersonal skills
About Ridgeline
Ridgeline is the industry cloud platform for investment management. It was founded in 2017 by visionary entrepreneur Dave Duffield (co-founder of both PeopleSoft and Workday) to address the unique technology challenges of an industry in need of new thinking. We are building a modern platform in the public cloud, purpose-built for the investment management industry to empower business like never before.
Headquartered in Lake Tahoe with offices in Reno, Manhattan, and the Bay Area, Ridgeline is proud to have built a fast-growing, people-first company that has been recognized by Fast Company as a "Best Workplace for Innovators," by LinkedIn as a "Top U.S. Startup," and by The Software Report as a "Top 100 Software Company."
Ridgeline is proud to be a community-minded, discrimination-free equal opportunity workplace.
Ridgeline processes the information you submit in connection with your application in accordance with the Ridgeline Applicant Privacy Statement. Please review the Ridgeline Applicant Privacy Statement in full to understand our privacy practices and contact us with any questions.
Compensation and Benefits
[For New York and California Based Only]
The cash compensation amount for this role is targeted at $140,000-$175,000 for individuals based in New York and California. Final compensation amounts are determined by multiple factors, including candidate experience and expertise, and may vary from the amount listed above.
As an employee at Ridgeline, you'll have many opportunities for advancement in your career and can make a true impact on the product.
In addition to the base salary, 100% of Ridgeline employees can participate in our Company Stock Plan subject to the applicable Stock Option Agreement. We also offer rich benefits that reflect the kind of organization we want to be: one in which our employees feel valued and are inspired to bring their best selves to work. These include unlimited vacation, educational and wellness reimbursements, and $0 cost employee insurance plans. Please check out our Careers page for a more comprehensive overview of our perks and benefits.