Product Designer, Send Experience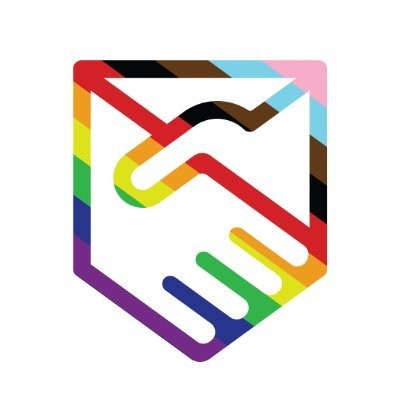 Remitly
Product, Design
Seattle, WA, USA
Posted on Thursday, December 8, 2022
Remitly is on a mission to transform the lives of immigrants and their families by providing the most trusted financial products and services on the planet. Since 2011, we have been tirelessly delivering on our promises to immigrants sending their hard earned money home. Today, we are reimagining international payments at scale and building new products to create deeper relationships with our customers and their loved ones across the globe. Join over 2,700 employees across 10 offices who are growing their careers while having a positive impact on people globally.
Remitly is registered as a Money Services Business in the U.S., Canada, EU, United Kingdom, Singapore and Australia. Each of these jurisdictions require, among other items, that Remitly maintain a comprehensive Risk and Compliance Program.
About the Role:
We are looking for a Product Designer with a diverse and broad skill set in interaction and visual design who delivers extraordinary customer experiences within our compliance and verification space. You can easily transition from contributing to product vision, to designing the experience, to designing UI elements, to sitting with customers doing usability testing. You were mobile-first 5 years ago. Now you're ready to holistically design a mobile experience that immigrants love and tell all their friends about.
To be successful in this role, you will need to think big in terms of product vision and small in terms of getting every detail and animation right. You enjoy working through a lean product design process: delivering quickly on high fidelity mockups, prototypes, and design assets, and iterating often based on insights from customers. You'll surprise and delight the team and customers with your creativity and clarity of thought. You can start from existing components, or demonstrate when a new component is required to quickly give form to a great product.
You'll work side by side with a product manager, an analyst, and an engineering team who all firmly believe that design is an equal partner to engineering in creating a great product and that your role is about creating not only how our product looks, but also how it works.
You Will:
Get to know and design for our customers
Design and deliver product UI and UX assets (mockups, redlines, design elements, specifications, etc.)
Develop and present product prototypes
Generate and help vet product ideas
Assist and sometimes lead design research projects to better understand our customers
Iterate designs based on customer insights from both qualitative and quantitative design research
Design scalable systems and patterns for our native application customer experiences and responsive web
Be and advocate for mobile application best practices
Review and provide feedback for others' work
You Have:
Demonstrated experience (e.g. a strong portfolio from about 5 years in a similar role) in designing beautiful and engaging consumer experiences across multiple platforms, especially mobile.
A passion for people and cultures
An ability to deliver for impact and outcomes, not just output
A highly developed instinct for how experiences reinforce brand preference
Ability to take initiative, act within ambiguity, and deliver "end-to-end"
Solid knowledge of Figma
An understanding of motion, animation, and fluidity — how they contribute to the experience
Understanding of qualitative and quantitative data theories and how to apply knowledge to execution within a A/B testing framework
Our Benefits:
Unlimited paid time off, subject to approval
Great compensation package
Health insurance
Commuter benefit
Learn and development benefits (3000+ free online courses available)
Corridor Travel Benefit Reimbursement
We are committed to nondiscrimination across our global organization and in all of our business operations. Employment is determined based upon personal capabilities and qualifications without discrimination on the basis of race, creed, color, religion, sex, gender identification and expression, marital status, military status or status as an honorably discharge/veteran, pregnancy (including a woman's potential to get pregnant, pregnancy-related conditions, and childbearing), sexual orientation, age (40 and over), national origin, ancestry, citizenship or immigration status, physical, mental, or sensory disability (including the use of a trained dog guide or service animal), HIV/AIDS or hepatitis C status, genetic information, status as an actual or perceived victim of domestic violence, sexual assault, or stalking, or any other protected class as established by law.
Remitly is an E-Verify Employer
Compensation Details: The starting base salary range for this position is typically $88,240 - $112,060. In the U.S., Remitly employees are shareholders in our Company and equity is part of our total compensation plan. Your recruiter can share more information about medical benefits offered, as well as other financial benefits and total compensation components offered with this role.