Senior Compliance Analyst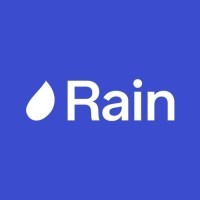 Rain
IT, Legal
Remote
Posted on Thursday, November 9, 2023
Rain
is a venture-backed fintech with a mission to enable billions of people to reach financial freedom. Our first product gives employees instant access to their earned wages, enabling people to start their journey to financial success. Rain is the fastest-growing startup in the category and was incubated with
QED Capital
, a top fintech venture fund.
Rain is recruiting a Senior Compliance Analyst to support Rain's Compliance Department, which focuses on the company's compliance management systems for regulatory requirements. You should be experienced in several areas that are key priorities for a growing business in the fintech, credit, deposit, and payment industry to implement the company's compliance program (non-financial crimes) in the United States. You will be working closely with the General Counsel & Chief Compliance Officer, and will be focused on the teams at Rain implementing a top-tier compliance management system. You will be responsible for various compliance-related projects—nearly all of which will involve collaboration with other pros at Rain, including product managers and engineers—so that Rain can fulfill its regulatory and contractual obligations in the United States.
Responsibilities May Include:
- Conducting risk assessments, designing and carrying out reviews for compliance;
- Leading Rain's complaints management system, including by tracking each complaint through its resolution and preparing periodic reports regarding complaints;
- Drafting, revising, and implementing policies and procedures to address applicable regulatory requirements for Rain's financial products and services;
- Assisting in regulatory compliance matters; Coordinating with relevant teams at Rain, as well as with financial institutions that Rain works with, to prepare accurate regulatory reports (on an as-needed basis);
- Ability to understand laws/regulations and effectively communicate the requirements to legal colleagues as well as to business team members;
- Assisting with tracking laws and regulations in the U.S. that may apply to Rain's financial products and services across its lines of business; and
- Assist with reviewing options for Rain to respond to emerging regulatory issues that affect Rain's products and services so that various teams at Rain can plan ahead to develop and improve the company's systems.
Our Ideal Candidate Will Have
- A bachelor's degree or higher;
- 4+ years relevant compliance experience in one or more capacities with a banking institution, payments company, or financial regulatory agency (including with different types of those entities);
- Experience in overseeing a complaints and a disputes management programs;
- Experience in interacting with financial regulatory agencies, particularly state financial regulators; andStrong communication skills.
- Ability to work independently or in collaboration with others in a fast-paced deadline driven environment
Nice to Haves
- Working knowledge of requirements of the Equal Credit Opportunity Act and Truth in Lending Act
- Working knowledge of requirements and procedures for filing materials with the NMLS
Who We Are:
Rain is filled with people with a deeply rooted passion for our mission, who embrace diversity throughout our global team, and grow personally and professionally. We own what we do and let data guide our actions while working quickly and adapting to new challenges everyday.
How we care for our team:
Along with competitive salaries, Rain offers great benefits including:
Flexible PTO
Medical, Dental, Vision, Life, Disability coverage
Parental leave
Monthly stipend
Equity options
As an equal opportunity employer, Rain is committed to diversity, equity, and inclusion. Our people bring our products and organization to life, and every unique perspective makes us better. If you need accommodation in the recruiting process due to a disability, please email globalpeopleteam@rain.us or let your recruiter know.