Senior Sales Manager, Business Development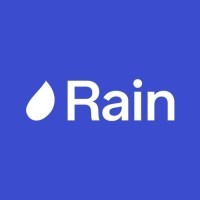 Rain
Sales & Business Development
Nashville, TN, USA
Posted on Saturday, September 9, 2023
Rain
is a venture-backed fintech with a mission to enable billions of people to reach financial freedom. Our first product gives employees instant access to their earned wages, enabling people to start their journey to financial success. Rain is the fastest-growing startup in the category and was incubated with
QED Capital
, a top fintech venture fund.
At Rain, the sales team is the engine that drives the earned wage access into the marketplace. We're seeking a senior sales manager to lead our Business Development Representatives team. Our BDR team is the driving force behind our sales efforts, utilizing a variety of channels, including cold calling, emails outreach, LinkedIn, and more, to identify and engage potential clients. The primary goal of this team is to demonstrate the value proposition of EWA and set up high-quality demo meetings for our Account Executives, ultimately paving the way for successful sales conversions.
As the Senior Manager of Business Development Representatives, you will play a pivotal role in the growth and development of our BDR team. You will be responsible for providing leadership, guidance, and mentorship to your team members, ensuring they consistently deliver exceptional results. Your strategic thinking, coaching skills, and ability to optimize workflows will be key to achieving Rain's ambitious goals.
Responsibilities
Leadership and Team Development:
(recruit when need be), lead, motivate, and galvanize a team of 8-13 BDRs based in our Nashville office, fostering a culture of excellence and accountability. Create a framework for career progression and support the development of your team
Coaching and Training:
Provide ongoing coaching and training to BDRs to enhance their skills in prospecting, communication, and objection handling. Be a supportive presence and occasionally take point on key account prospecting.
Performance Optimization:
Continuously evaluate and improve BDR processes and workflows to maximize efficiency and results.
Goal Setting and Monitoring:
Set clear performance metrics and KPIs for the BDR team, regularly tracking progress and implementing corrective actions as needed. Collaborate with the rest of the sales leadership to define key initiatives to drive
Lead Generation Strategy:
Collaborate with Marketing, Sales Enablement and RevOps teams to develop effective lead generation strategies and campaigns.
Data Analysis:
Utilize data and analytics to identify trends, opportunities, and areas for improvement in the BDR performance
Reporting:
report upon key metrics related to qualified pipeline targets
Cross-Functional Collaboration:
Work closely with Account Executives, Sales Enablement and RevOps to ensure seamless handoff of qualified leads.
Required skills and qualifications
- 5+ years of experience in a leadership role, preferably managing a BDR or Inside Sales team in a fintech, SaaS, or related field
- Sales and Prospecting Expertise: Strong understanding of B2B sales processes, prospecting techniques, and lead generation strategies
- Coaching and Development Skills: Demonstrated ability to coach, mentor, and develop sales professionals to achieve their full potential.
- Analytical Mindset: Proficiency in data analysis and the ability to use insights to drive strategy and decision-making
- Exceptional written and verbal communication skills, with the ability to effectively communicate with team members, senior management, and external stakeholders.
- Results-Driven: A track record of consistently meeting or exceeding sales targets and KPIs
- Comfortable working in a fast-paced, evolving environment and adapting to changes as needed
- A bachelor's degree in Business, Marketing, or a related field is preferred
As an equal opportunity employer, Rain is committed to diversity, equity, and inclusion. Our people bring our products and organization to life, and every unique perspective makes us better. If you need accommodation in the recruiting process due to a disability, please email globalpeopleteam@rain.us or let your recruiter know.